In the cricketing world, two names stand out when it comes to spin bowling greatness: Shane Warne and Muttiah Muralitharan. While both players left an indelible mark on the game, Shane Warne is often hailed as the "King of Spin," even though Muralitharan holds the record for the highest number of wickets in both Test and One Day International (ODI) formats. This intriguing scenario prompts cricket enthusiasts to question why the title is bestowed upon Warne, despite Muralitharan's statistical supremacy. In this comprehensive exploration, we delve into the factors that contribute to Shane Warne's iconic status and the reasons behind his title as the King of Spin.
The Phenomenal Era of Spin Bowling
The Magic of Spin Bowling: Spin bowling has always held a unique allure in cricket, with its ability to mystify batsmen and turn matches on their heads.
The Rise of Shane Warne and Muttiah Muralitharan: The late 20th century witnessed the emergence of two spin legends, Shane Warne from Australia and Muttiah Muralitharan from Sri Lanka, both of whom became synonymous with spin bowling excellence.
Shane Warne: The King of Spin's Legacy
Artistry and Mastery in Spin Bowling: Shane Warne's exceptional control over leg-spin deliveries, his repertoire of variations, and ability to deceive batsmen with turn and bounce set him apart.
Impact on Popularizing Spin Bowling: Warne's captivating performances played a pivotal role in reigniting interest in spin bowling and drawing crowds to watch spinners in action.
Historic Ashes Performances: Warne's memorable performances in Ashes series against England elevated his status, with his "Ball of the Century" becoming a cricketing legend.
Muttiah Muralitharan: Records and Feats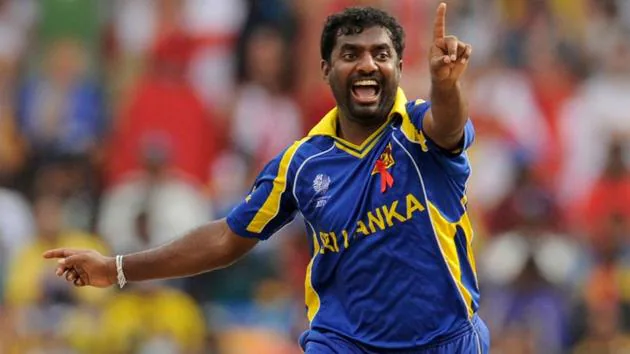 Statistical Brilliance: Most Wickets in Test and ODI: Muralitharan's incredible wicket tally makes him a statistical giant in the history of cricket.
Unconventional Bowling Action: Muralitharan's unique bowling action, combined with his variations and extraordinary control, made him a force to be reckoned with.
Dominance at Home and Abroad: Muralitharan's ability to excel on both home and foreign pitches showcased his adaptability and skill.
Cricketing Context: The Australian Factor
Influence of Australia's Cricketing Legacy: Australia's rich cricketing history and success on the global stage added weight to Warne's achievements.
Warne's Role in Shaping Australia's Success: Warne played a crucial role in Australia's dominant cricketing era, contributing to their World Cup and Ashes triumphs.
Personality and Charisma: Warne's X-Factor
Charismatic On and Off the Field: Warne's charismatic personality, flamboyance, and ability to engage with fans made him a larger-than-life figure.
Media Presence and Public Appeal: Warne's off-field persona, including his high-profile relationships and media attention, contributed to his widespread recognition.
The Influence of Rivalries and Contests
Iconic Duels with Batsmen: Warne's memorable battles with iconic batsmen like Sachin Tendulkar, Brian Lara, and Jacques Kallis added drama to his performances.
Battles with India and Sri Lanka: Warne's encounters against strong batting line-ups like India's and Sri Lanka's further highlighted his skill and mettle.
Popularity and Media Perception
Media Narrative and Storytelling: The media's portrayal of Warne as a larger-than-life character added an extra layer to his cricketing narrative.
Global Recognition and Icon Status: Warne's fame transcended cricket, earning him recognition among non-cricketing audiences as well.
Impact Beyond Statistics: Legacy and Cultural Impact
Warne's Contribution to Cricket Culture: Warne's impact extended beyond statistics, influencing cricketing culture, fashion, and even slang.
Role in Inspiring Future Spin Bowlers: Aspiring spin bowlers around the world looked up to Warne as a source of inspiration to develop their skills.
FAQs: Understanding the King of Spin Title
Q1: Did Muralitharan's higher wicket count not qualify him for the title of King of Spin?
Muralitharan's exceptional records cannot be denied, but the King of Spin title extends beyond statistics, considering various factors that contribute to a player's iconic status.
Q2: What qualities made Shane Warne stand out as a spin bowler?
Warne's mastery over leg-spin variations, charismatic personality, ability to perform on grand stages, and his contribution to popularizing spin bowling set him apart.
Q3: How did the Ashes performances contribute to Warne's legendary status?
Warne's memorable Ashes performances, including the "Ball of the Century," showcased his extraordinary talent and contributed to his legendary status.
Q4: Was Warne's media presence a crucial factor in the King of Spin title?
Warne's charismatic off-field persona and media attention added an extra layer to his cricketing narrative, enhancing his overall impact.
Q5: Why did Warne's impact on Australian cricket play a significant role?
Warne's contribution to Australia's cricketing dominance and his role in pivotal moments, such as World Cup and Ashes victories, elevated his iconic status.
Conclusion
The debate surrounding Shane Warne's King of Spin title despite Muttiah Muralitharan's higher wicket count underscores the complexity of cricketing greatness. While Muralitharan's records speak volumes, Warne's unique blend of skill, charisma, media presence, iconic performances, and his impact on cricket culture have contributed to his moniker. Cricket history is rich with such intriguing debates, but one thing remains certain: both players are spin bowling legends who have enriched the sport with their exceptional talents, making their mark on the game in their own remarkable ways.