The United States of America (USA) cricket team, with its burgeoning presence on the international stage, has seen some exceptional bowling performances in the One Day International (ODI) format. Here, we explore the top six wicket-takers who have left an indelible mark with their bowling prowess, scripting their names in the record books for the most wickets taken in ODIs for the nation.
1. Saurabh Netravalkar
Span: 2019-2023
Matches: 48
Innings: 47
Wickets: 73
Best Bowling: 5/32
Average: 22.27
Economy Rate: 3.96
2. Nisarg Patel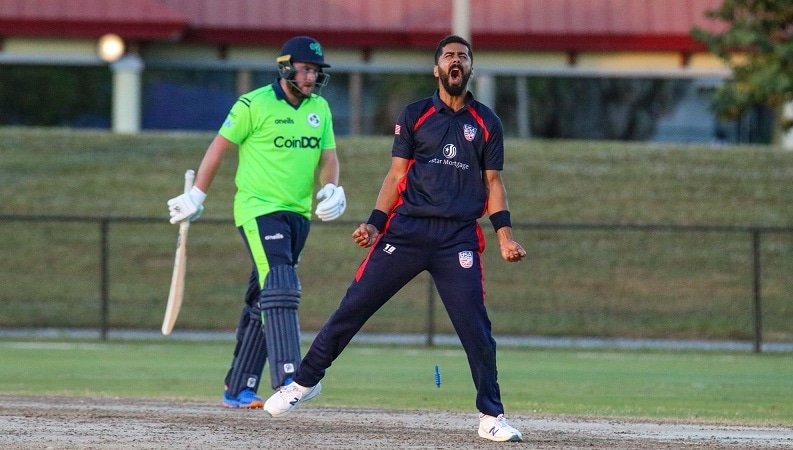 Span: 2019-2023
Matches: 41
Innings: 39
Wickets: 42
Best Bowling: 4/30
Average: 30.50
Economy Rate: 4.75
3. Nosthush Kenjige
Span: 2019-2023
Matches: 40
Innings: 39
Wickets: 38
Best Bowling: 3/22
Average: 34.92
Economy Rate: 4.24
4. Steven Taylor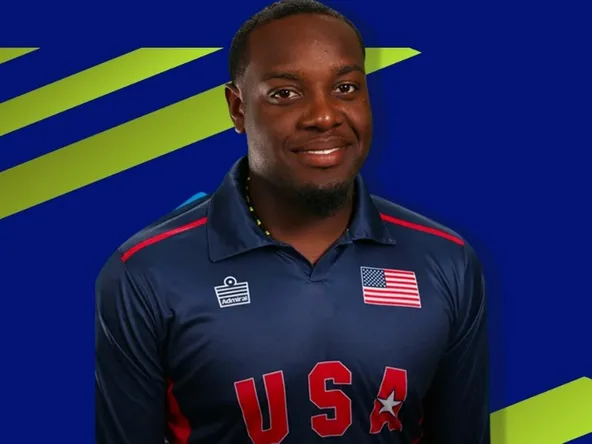 Span: 2019-2023
Matches: 45
Innings: 40
Wickets: 37
Best Bowling: 4/23
Average: 30.37
Economy Rate: 4.53
5. Ali Khan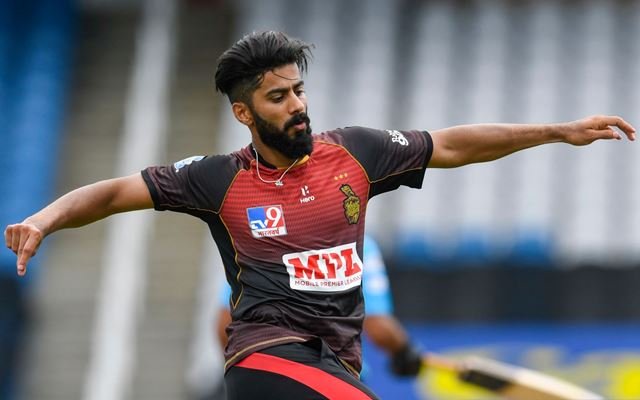 Span: 2019-2023
Matches: 15
Innings: 15
Wickets: 33
Best Bowling: 7/32
Average: 16.42
Economy Rate: 4.77
6. Jasdeep Singh
Span: 2019-2023
Matches: 24
Innings: 24
Wickets: 25
Best Bowling: 4/32
Average: 37.88
Economy Rate: 5.29
These bowlers have been instrumental in the USA team's bowling arsenal, consistently delivering exceptional performances. Spearheaded by SN Netravalkar with an impressive tally of 73 wickets, the list includes the likes of NK Patel, NP Kenjige, SR Taylor, Ali Khan, and Jasdeep Singh, who have significantly contributed to the team's success.
Their ability to claim wickets at crucial moments, coupled with excellent bowling averages and economy rates, underscores their impact on the team's bowling fortunes. These bowlers have proven their mettle, crafting memorable moments and contributing significantly to USA's progress in the ODI format.
Their relentless efforts on the field have not only brought laurels to the national side but have also paved the way for the country's cricketing ambitions to soar to new heights on the global stage. As the USA cricket team continues to evolve, these bowlers stand as testament to the talent and potential brewing within the nation's cricketing ranks.