Cricket's history is adorned with numerous records and milestones, but there are a few feats so rare that they hold a special place in the sport. One such extraordinary phenomenon in the One-Day International (ODI) format is when three batsmen from the same team achieve centuries in a single inning.
This accomplishment not only showcases the sheer dominance of the batting side but also embodies the essence of teamwork and collective brilliance. In a sport where individual achievements often steal the spotlight, such an occurrence stands as a testament to a team's excellence and the unyielding determination of its batsmen.
The 50-over format has witnessed several teams reaching the pinnacle of batting greatness, with colossal team totals and blistering individual performances. However, the rarity of witnessing three centurions from a single team in a single innings makes it a truly mesmerizing spectacle.
In this article, we delve into iconic matches where exceptional batsmanship was on full display as three batsmen scored centuries in a single ODI innings.
1. South Africa vs. Sri Lanka, 2023 World Cup – Arun Jaitley Stadium, Delhi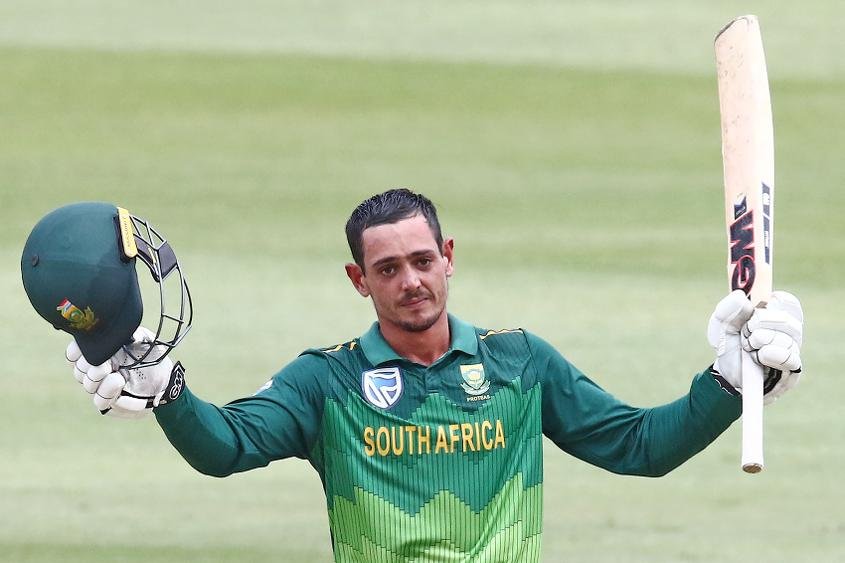 The Feroz Shah Kotla Stadium in Delhi witnessed a cricketing masterclass as South Africa's top-order displayed remarkable synergy. Quinton de Kock set the tone with a sublime century, featuring elegant drives and cheeky scoops, scoring 100 off 84 balls. Rassie van der Dussen provided perfect support, rotating the strike and eventually reaching his fifth ODI century. However, the pinnacle of the innings was Aiden Markram's whirlwind century, the fastest in World Cup history, as he slammed 106 off just 54 balls. Together, they propelled South Africa to a mammoth total of 428/5, setting the stage for a convincing 102-run victory in their opening World Cup game.
2. England vs. Netherlands, 2022 – VRA Cricket Ground, Amstelveen
England's transformation since 2015 has been nothing short of legendary, and their encounter at the VRA Cricket Ground showcased their ruthless approach. After Jason Roy's early dismissal, Phil Salt and Dawid Malan formed a magnificent partnership. Salt's aggressive yet graceful batting yielded a commanding 93-ball 122, while Malan's elegant cover drives and deft touches led him to a brilliant 125 off 109 balls. However, the day belonged to Jos Buttler, who entered the scene and unleashed a blitzkrieg. His remarkable 162 off 70 balls, featuring a flurry of boundaries, underscored his unparalleled striking ability. England's monumental total of 498/4, the highest in ODI history, epitomized individual brilliance and collective dominance, resulting in a resounding 232-run victory.
3. South Africa vs. India, 2015 – Wankhede Stadium, Mumbai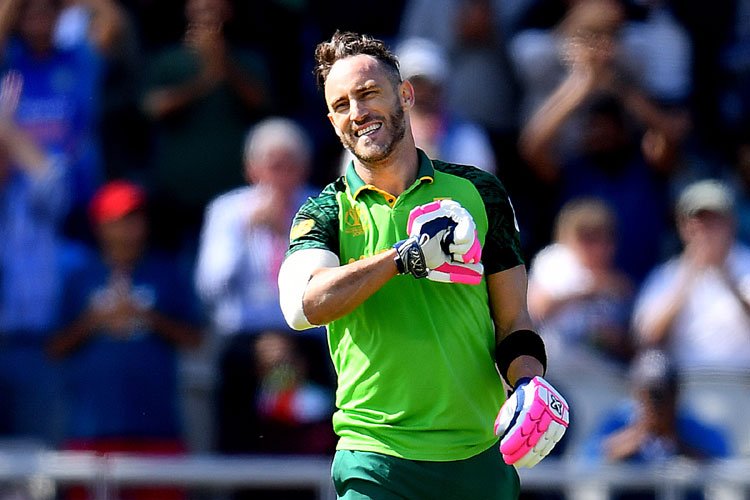 The iconic Wankhede Stadium in Mumbai set the stage for another South African batting onslaught. Opting to bat after winning the toss, South Africa's top-order displayed tactical brilliance. Quinton de Kock's combination of conventional and innovative shots resulted in a stunning 109 off 87 balls. Faf du Plessis, with his impeccable technique, maneuvered the field and reached a sensational 133 off 115 deliveries. However, the true spectacle was AB de Villiers, whose breathtaking 119 off 61 balls showcased an array of extraordinary shots. Setting a daunting target of 438/4, South Africa's bowlers complemented their batting counterparts by dismissing India for 224, securing a comprehensive victory.
4. South Africa vs. West Indies, 2015 – Wanderers, Johannesburg
The thin air of the Highveld combined with the Wanderers' short boundaries promised a high-scoring encounter, but what unfolded was beyond imagination. West Indies, perhaps misreading the pitch, chose to field. Hashim Amla and Rilee Rossouw laid a solid foundation with textbook strokes and aggressive intent, both reaching centuries. However, the pinnacle of the day was AB de Villiers' breathtaking century. Entering the game's latter stages, he produced an innings for the ages, scoring a 31-ball century—the fastest in ODI history. His remarkable 149 off 44 balls showcased audacity, precision, and brilliance. South Africa's imposing total of 439/2 left the West Indies reeling, and despite a valiant chase, they fell short by 148 runs.
These extraordinary instances in ODI cricket stand as testaments to the exceptional skill and teamwork of these batting lineups, leaving an indelible mark in the annals of the sport's history.