Cricket, a sport renowned for its thrilling encounters and nail-biting finishes, has produced countless unforgettable moments that have left fans spellbound. From breathtaking displays of skill to dramatic twists of fate, these match-defining moments have become etched in cricketing folklore. In this article, we delve into the captivating world of cricket and explore some of the best match moments that have enthralled fans across the globe, leaving an indelible mark on the history of the game.
The 2005 Ashes – "The Edgbaston Thriller"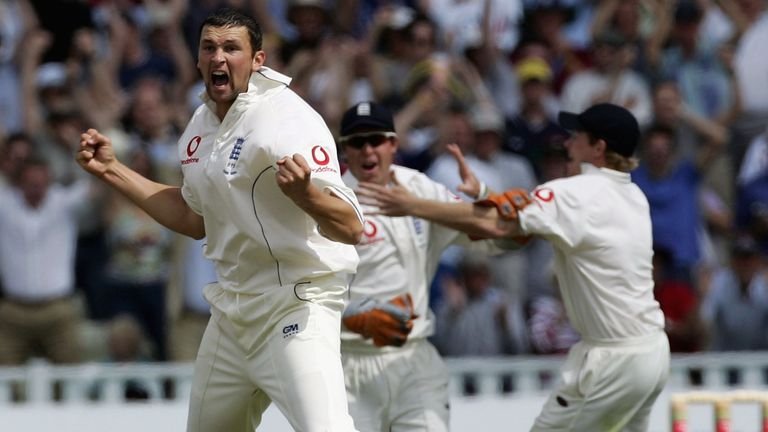 The 2nd Test match of the 2005 Ashes series between England and Australia is widely regarded as one of the greatest cricket matches ever played. With the match hanging in the balance, England's all-rounder Andrew Flintoff showcased his heroics by taking wickets and scoring crucial runs, leading his team to a thrilling two-run victory that had the crowd at Edgbaston on the edge of their seats.
Also Read: Biggest Controversies in cricket history
1999 World Cup – "The Klusener Heroics"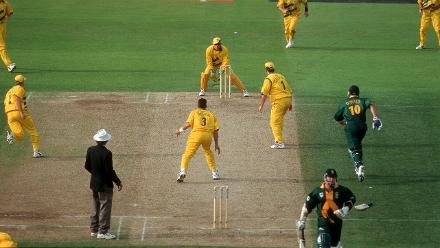 In a gripping semi-final clash between Australia and South Africa during the 1999 ICC Cricket World Cup, Lance Klusener played a sensational innings that almost took South Africa to the final. With one run needed off the last four balls, a mix-up in communication resulted in a run-out, ending the match in a dramatic tie and sending Australia through to the final due to a better net run rate.
T20 World Cup 2007 – "India's Historic Triumph"
The inaugural ICC World Twenty20 in 2007 witnessed an extraordinary moment as India, led by captain Mahendra Singh Dhoni, triumphed against all odds. In the final against arch-rivals Pakistan, India's Joginder Sharma delivered a decisive final over, taking the wicket of Misbah-ul-Haq to secure a five-run victory and claim their first-ever T20 World Cup title.
1996 World Cup – "The Desert Storm"
In a group stage match of the 1996 ICC Cricket World Cup, India faced an uphill battle against Australia in Chennai. Amidst sweltering heat and pressure, Sachin Tendulkar played a breathtaking innings, defying the odds and single-handedly guiding India to victory with a scintillating century, forever etching "The Desert Storm" in the memories of cricket fans.
Also Read: Why Indian cricket team choke in big matches
2019 World Cup Final – "The Super Over Drama"
The 2019 ICC Cricket World Cup final between England and New Zealand provided an unparalleled spectacle. The match ended in a tie, leading to a dramatic Super Over. With both teams scoring the same number of runs, England were declared winners on boundary countback, a rule that stirred controversy but ultimately created an unforgettable climax to one of the most captivating cricket matches in history.
Brian Lara's 400 Not Out
Brian Lara, the legendary West Indian batsman, etched his name in cricket history during a Test match against England in 2004. Lara's epic innings of 400 not out remains the highest individual score in Test cricket, showcasing his unparalleled skill, endurance, and determination to achieve greatness.
2016 World T20 – "Carlos Brathwaite's Four Consecutive Sixes"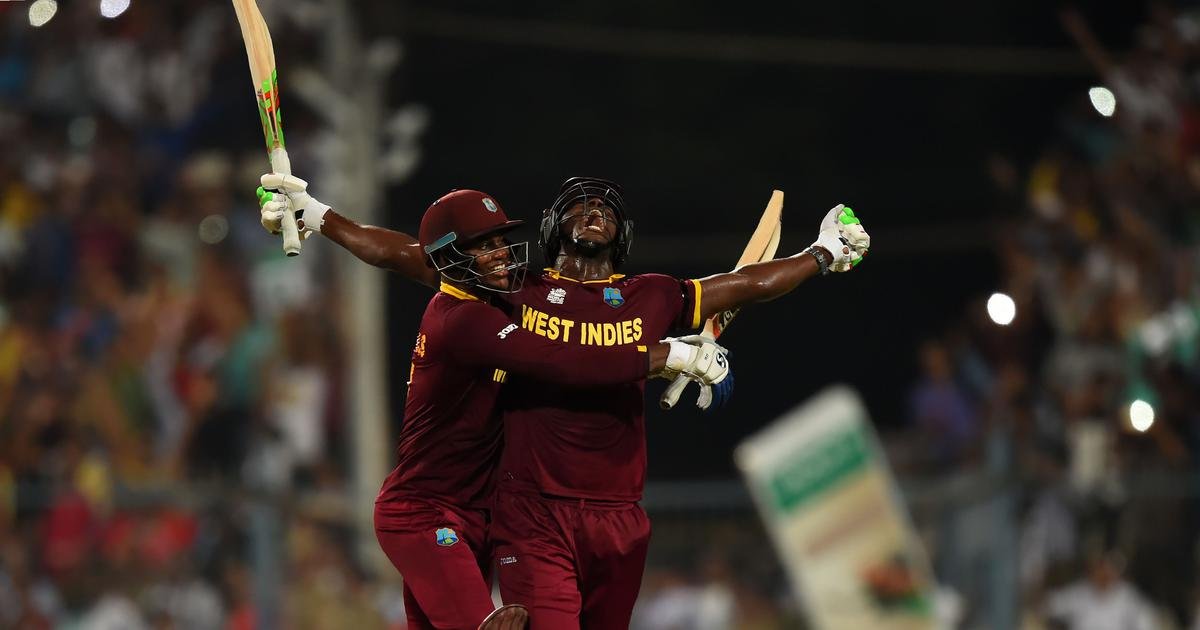 In the final of the 2016 ICC World Twenty20, West Indies required 19 runs offthe final over against England. In an astonishing display of power hitting, Carlos Brathwaite smashed four consecutive sixes off Ben Stokes, sealing a memorable victory for the West Indies and sending the crowd into a frenzy.
1983 World Cup Final – "India's Historic Triumph"
The 1983 ICC Cricket World Cup final between India and the mighty West Indies is remembered as a watershed moment in Indian cricket. Kapil Dev's iconic catch to dismiss Viv Richards and India's subsequent victory against all odds marked a turning point, inspiring a cricketing revolution in India and establishing the country as a force to be reckoned with.
Also Read: What Are Some Classic Revenge Examples in Cricket?
2010 T20 World Cup – "Kevin O'Brien's Fastest Century"
During a group stage match between Ireland and England in the 2010 ICC World Twenty20, Kevin O'Brien produced a staggering display of power hitting. O'Brien's century off just 50 balls remains the fastest century in T20 World Cup history, propelling Ireland to a remarkable victory and etching his name in cricketing folklore.
Adam Gilchrist's Blistering Knock in the 2007 World Cup Final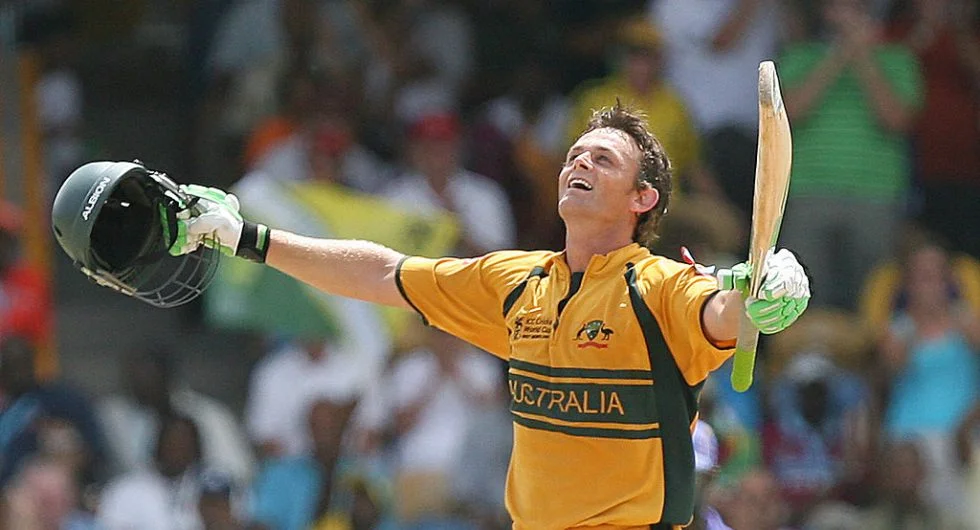 In the 2007 ICC Cricket World Cup final between Australia and Sri Lanka, Adam Gilchrist unleashed a brutal assault on the Sri Lankan bowlers. His blistering knock of 149 runs off just 104 balls, including 8 sixes, propelled Australia to a commanding total and set the stage for their eventual victory.
Conclusion
Cricket is a sport that thrives on unforgettable moments, and the match-defining instances discussed in this article have captivated fans around the world. From thrilling last-over finishes to astonishing individual performances, these moments have etched themselves into the annals of cricketing history, evoking emotions of joy, astonishment, and sheer admiration. As cricket continues to evolve, fans eagerly await the emergence of new match moments that will create lasting memories and add to the rich tapestry of this beloved sport.