The landscape of cricket has witnessed a surge in the prowess of emerging cricketing nations, and the United States of America (USA) has made notable strides in the One Day International (ODI) arena. The team has showcased remarkable batting displays, resulting in some impressive individual innings that have etched themselves into the annals of the sport's history.
Let's delve into the top highest innings by USA batsmen in ODI matches, marking milestones and setting new benchmarks in their cricketing journey.
1. Jaskaran Malhotra – 173* vs P.N.G. (Al Amerat, 09 Sep 2021)
Runs: 173*
Balls: 124
4s: 4
6s: 16
Strike Rate (SR): 139.51
2. Monank Patel – 130 vs Oman (Pearland, 08 Jun 2022)
Runs: 130
Balls: 101
4s: 11
6s: 6
SR: 128.71
3. Aaron Jones – 123* vs Scotland (Aberdeen, 13 Aug 2022)
Runs: 123*
Balls: 87
4s: 9
6s: 6
SR: 141.37
4. SR Mukkamalla – 120* vs U.A.E. (Windhoek, 30 Mar 2023)
Runs: 120*
Balls: 114
4s: 11
6s: –
SR: 105.26
5. Steven Taylor – 114 vs Nepal (Pearland, 11 Jun 2022)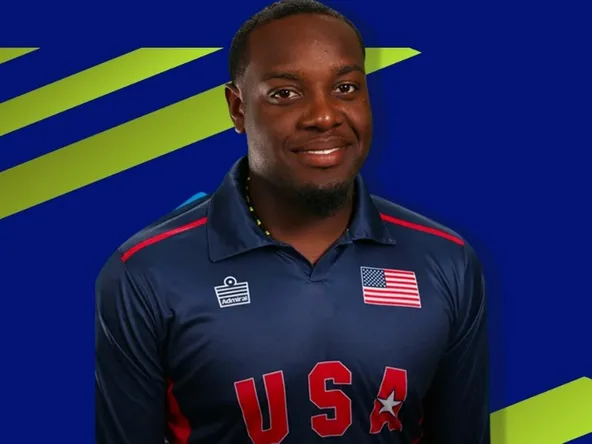 Runs: 114
Balls: 123
4s: 11
6s: 3
SR: 92.68
6. Sushant Modani – 111 vs Oman (Pearland, 08 Jun 2022)
Runs: 111
Balls: 133
4s: 9
6s: –
SR: 83.45
These astonishing innings reflect the caliber and prowess of USA batsmen, exemplifying their capability to make a mark on the international stage. With incredible stroke play, tenacity, and a commendable strike rate, these performances have not only contributed to the team's successes but have also raised the bar for aspiring cricketers within the nation.
As the USA cricket team continues to evolve and ascend in the cricketing sphere, these exceptional displays stand as testaments to the rising influence of the sport within the country. With these monumental innings, these players have not only etched their names in history but have also set a promising trajectory for USA cricket in the realm of ODIs.