In a highly anticipated encounter, Western Province and North West are set to lock horns in the Final of the CSA Provincial One-Day Challenge Division One, marking the business end of the tournament. Bowlers have been the standout performers in this competition, making a significant impact for both teams.
The contest promises to be a thrilling battle of skills, set against the backdrop of Newlands in Cape Town, a venue known for its bowling-friendly conditions.
North West, opting to bowl first in their last One-Day International (ODI), managed to dismantle the Warriors for a paltry 94 runs.
Western Province also showcased their prowess with the ball in their previous match against Boland, where they successfully took the last seven wickets for just 102 runs.
Newlands, with its tendency to favor pacers and provide assistance to the bowlers, adds an extra dimension of excitement to this final showdown.
In head-to-head matches since 2019, Western Province has held the upper hand, winning four out of their last five encounters against North West.
Despite these statistics, North West is determined to ride on their recent momentum and form to put pressure on the unbeaten Western Province team from the outset.
Team Previews:
Western Province:
Western Province, the table-toppers who remain unbeaten in the competition, enter the Final with confidence and momentum. They boast an in-form bowling attack and have the statistics on their side.
In a match where the pitch conditions are crucial, Western Province has shown the ability to defend low totals should they be put in to bat first.
Key bowlers to watch out for in their lineup include Mihlali Mpongwana, Dane Paterson, and Nandre Burger, all of whom have been consistent with both economy and wickets.
In the batting department, George Linde is expected to return, strengthening the lower order along with Beuran Hendricks.
Opener Tony de Zorzi and middle-order batters David Bedingham and skipper Kyle Verreynne are the key players in the lineup.
The onus will be on them to guide Western Province to victory, especially with opener Jonathan Bird struggling to convert his starts.
Western Province Predicted Playing XI:
Jonathan Bird
Tony de Zorzi
David Bedingham
Valintine Kitime
Kyle Verreynne (c & wk)
Mihlali Mpongwana
George Linde
Abdullah Bayoumy
Beuran Hendricks
Dane Paterson
Nandre Burger
North West:
North West has made a remarkable comeback in the tournament, winning four of their last five ODIs after losing their first two matches.
Bowlers like Kerwin Mungroo and Miguel Pretorius have played crucial roles in taking wickets.
The team's bowling attack also includes promising talents like Duan Jansen and Senuran Muthusamy, adding variety and depth to their bowling lineup.
Senuran Muthusamy, in addition to his contributions with the ball, plays a pivotal role in the batting order at number 5.
Skipper Wihan Lubbe, at number 4, will look to build partnerships with Muthusamy in the middle order.
Given Newlands' preference for pacers, the performances of these two, along with other lower-order batters like Ruan de Swardt and Miguel Pretorius, will be vital.
While North West's openers and number 3 batsman Raynard van Tonder have been among the top run-scorers for the team, consistency has been an issue.
Chasing a total above 260 runs could prove to be a significant challenge for North West.
North West Predicted Playing XI:
Lesego Senokwane
Meeka eel Prince (wk)
Raynard van Tonder
Wihan Lubbe (c)
Senuran Muthusamy
Lesiba Ngoepe
Ruan de Swardt
Migael Pretorius
Duan Jansen
Caleb Seleka
Kerwin Mungroo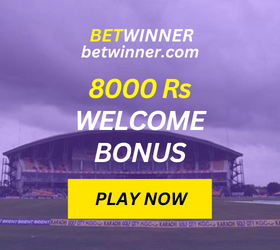 Bowling-Friendly Pitch and Cloudy Skies
The pitch at Newlands is known for its bowler-friendly conditions, which have assisted pacers in delivering memorable performances in the past.
As the match progresses, it is expected to become even more challenging for batsmen to score runs. In such circumstances, having runs on the board becomes a strategic advantage for any team.
A total that is defendable on this surface is likely to be the right strategy.
Moreover, the weather on the day of the Final is forecasted to be cloudy with a high temperature of 18 degrees Celsius in Cape Town.
Cloudy conditions often favor swing and seam movement for the bowlers, adding an extra layer of complexity to the batting equation.
Venue Details: Newlands, Cape Town
Newlands in Cape Town, the chosen venue for the Final, has witnessed its fair share of high-scoring encounters.
South Africa's record score of 367 runs at this ground stands as a testament to the potential for high-scoring matches.
However, the bowlers have often found themselves in control, dominating proceedings.
For this crucial Final, it is believed that a total exceeding 265 runs could prove to be a match-winning score.
The bowlers will undoubtedly play a vital role in determining the course of the game, with both teams keenly aware of the challenges posed by the Newlands pitch.
Toss: To Bat or Not to Bat
Considering the historical statistics at Newlands, teams batting first have tended to emerge victorious more frequently.
Given the capabilities of both teams' in-form bowling attacks, the decision to bat first may carry an advantage.
Chasing a target beyond 260 runs on this surface is anticipated to be a demanding task.
WPR vs NWEST: Winning Prediction
The Final of the CSA Provincial One-Day Challenge Division One promises a face-off between two in-form teams.
While one team boasts a favorable past record and remarkable consistency, the conditions at Newlands, along with the bowling prowess of both sides, are likely to level the playing field.
In this evenly matched encounter, Western Province holds a slight edge and is considered the favorite in our match prediction.
However, cricket fans can anticipate a closely contested battle with both teams giving their all to claim the championship.
Today's Match Prediction: Western Province
Whatsapp: 7065437044
Prediction Charges: 1000 Rs/Match
Lifetime Package (Unlimited Match): 3000 Rs/All Matches
No Demo, No Trial, No After Match
Facebook Page: Cricketwebs
Instagram Account: Cricketwebs
Disclaimer: Our predictions are for entertainment purposes only. Our Website doesn't get involved in or promote betting or gambling. Also, our team strongly discourages behaviors of participating in illegal activities related to cricket. Our experts try to be as correct as possible, but we do not guarantee 100% the right prediction.