In the CSA Provincial One-Day Challenge Division One 2023, Western Province is set to lock horns with KwaZulu-Natal Inland in the 11th game. Western Province's last encounter against the Warriors was abandoned due to rain, leaving them eager to climb up the points table. On the other hand, KwaZulu-Natal Inland has played only one game, securing a victory against the Lions.
KwaZulu-Natal Inland faces a challenging task as they take on the formidable Western Province, especially after a two-week gap between matches. Western Province enjoys home advantage and boasts an impressive bowling attack in top form. The contest promises to be intriguing, with questions surrounding KwaZulu-Natal Inland's ability to defeat the hosts.
Teams Preview
Western Province Preview:
Kyle Verreynne's Western Province team had to share points with the Warriors in their last game due to rain. However, they have been in fine form, winning their previous two matches convincingly. With a strong record at home, they aim to secure a victory and maintain their position at the top of the points table.
Jonathan Bird and Tony de Zorzi have been in good form, providing a solid start to the innings. Kyle Verreynne has been a standout performer in the tournament, contributing with the bat alongside Edward Moore and Yaseen Valli. Power hitters like Geroge Linde and Mihlali Mpongwana add depth to the batting order.
The bowling unit has excelled in the tournament, with Nandre Burger and Beuran Hendricks expected to target early wickets. Mthiwekhaya Nabe and Mihlali Mpongwana have been effective in the middle overs, while George Linde bolsters the bowling attack.
Western Province Predicted Playing XI: Kyle Verreynne (c & wk), Tony de Zorzi, Jonathan Bird, Yaseen Valli, Edward Moore, George Linde, Mihlali Mpongwana, Beuran Hendricks, Nandre Burger, Mthiwekhaya Nabe, Abdullah Bayoumy
Kwazulu-Natal Inland Preview:
KwaZulu-Natal Inland, led by Michael Erlank, returns to action after a two-week hiatus. They began the tournament impressively with a convincing 9-wicket win over the Lions. Now, they face the toughest side in the competition and must put up a strong performance to gain confidence for the rest of the season.
Kagiso Rapulana and Dilivio Ridgaard displayed promising batting in the previous game, and the team will rely on them for a good start. Tian Koekemoer, at No. 3, is crucial for building partnerships with Michael Erlank and Pite van Biljon. Finishers like Malcolm Nofal and Kyle Nipper aim to add quick runs.
The bowling department saw a solid performance from Malcolm Nofal and Mbulelo Budaza in the last game. They will be expected to replicate their success. Keith Dudgeon and Thando Ntini must maintain tight lines in the middle overs to challenge Western Province's in-form batsmen. Michael Erlank will play a supporting role with the ball.
Kwazulu-Natal Inland Predicted Playing XI: Michael Erlank (c), Dilivio Ridgaard (wk), Kagiso Rapulana, Tian Koekemoer, Pite van Biljon, Malcolm Nofal, Kyle Nipper, Alindile Mhletywa, Keith Dudgeon, Thando Ntini, Mbulelo Budaza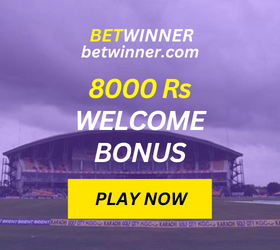 Weather Conditions
Cape Town is expected to witness cloudy skies, making batting conditions challenging. Fast bowlers on both sides will be eager to exploit the pitch, which has a reputation for favoring them. A competitive total under these conditions would be more than 280 runs.
Venue Details
The Western Province Cricket Club, Cape Town, features a lush outfield with good bounce and carry, ideal for fast bowlers. Batsmen who like to hit through the line can score runs quickly here.
Toss: To Bat
Teams batting first have enjoyed success at this venue, as the ball comes onto the bat easily. Winning the toss and choosing to bat first is a favorable decision on this surface.
WPR vs KWZIN Winning Prediction
KwaZulu-Natal Inland faces a significant challenge against the strong Western Province side. Their batsmen need to deliver, and they will be up against a Western Province bowling unit in excellent form. Western Province's home advantage and key players in good form give them the edge in this contest.
Today's Match Prediction: Western Province
Whatsapp: 7065437044
Prediction Charges: 1000 Rs/Match
Lifetime Package (Unlimited Match): 3000 Rs/All Matches
No Demo, No Trial, No After Match
Facebook Page: Cricketwebs
Instagram Account: Cricketwebs
Disclaimer: Our predictions are for entertainment purposes only. Our Website doesn't get involved in or promote betting or gambling. Also, our team strongly discourages behaviors of participating in illegal activities related to cricket. Our experts try to be as correct as possible, but we do not guarantee 100% the right prediction.