As the CSA Provincial Cup enters its decisive final phase of league matches, the competition intensifies. Western Province has already secured their place in the finals, while other teams battle fiercely to secure the second spot in the championship match. Boland, on the other hand, has had a challenging season and is out of contention for the finals. Western Province stands tall at the top of the table, unbeaten so far, and they are eager to extend their undefeated run as they approach the finals.
Team Previews:
Western Province Preview:
In their recent match, Western Province successfully chased down a challenging target of 221 runs in just 31 overs. The batting display was a collective effort with significant contributions from Tony De Zorzi (40 runs), Kyle Verreynne (56 runs), George Linde (35 runs), and Valentien Kitime (25 runs). Their ability to maintain a good run rate was instrumental in securing the victory.
The bowlers also excelled, restricting the opposition to 217/10 in their allotted 50 overs. Mihlali Mpongwana was the star with the ball, taking three crucial wickets. Beuran Hendricks, Dane Paterson, and Nandre Burger played their part by each grabbing two wickets, while George Linde contributed with a wicket as well.
Key Players: Dane Paterson, George Linde, David Bedingham
Western Province Predicted Playing XI:
Tony De Zorzi
David Bedingham
Valintine Kitime
George Linde
Abdullah Bayoumy
Dane Paterson
Mihlali Mpongwana
Beuran Hendricks
Jonathan Bird
Kyle Verreynne
Nandre Burger
Boland (Rocks) Preview:
Boland showcased their batting prowess in the previous game as they successfully chased down a target of 273 runs. Pieter Malan led from the front with a magnificent 94-run innings. Supported by Keegan Peterson (74 runs), Janneman Malan (41 runs), and Bjorn Fortuin (38 runs), Boland formed crucial partnerships that facilitated a comfortable victory in just 45 overs.
Their bowlers also performed commendably, holding the opposition to 272/8. Hardus Viljoin, Achille Cloete, and Michael Copeland took two wickets each in the match, while Mahima and Von Berg contributed with a wicket each.
Key Bowlers: Hardus Viljoin, Keegan Peterson, Shaun Von Berg
Boland (Rocks) Predicted Playing XI:
Janneman Malan
Bjorn Fortuin
Pieter Malan
Keegan Peterson
Christiaan Jonker
Hardus Viljoin
Achille Cloete
Michael Copeland
Mahima
Von Berg
Akhonya Mnyaka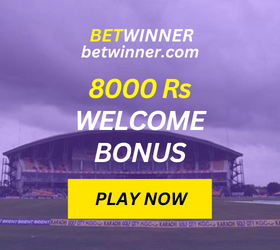 Weather Conditions:
Cape Town is set to experience a day filled with bright sunshine, and there is no precipitation expected on the match day. This ideal weather condition ensures uninterrupted gameplay, making it a perfect setting for the cricketing showdown.
Venue Details:
Cape Town boasts a balanced track that offers good bounce to both batsmen and bowlers. However, as the match progresses, the wicket might become trickier for batting. A total of 280-300 runs is expected from both teams, indicating a competitive match with challenges for the batsmen.
Toss: To Bowl
Considering the pitch conditions, it is likely that both teams will opt to bat first. Posting a substantial total on the scoreboard and creating pressure on the opposition during the second innings will be the preferred strategy. The initial few overs from the fast bowlers might prove challenging for the batters.
Winning Prediction:
Western Province showcases one of the strongest lineups in the competition, with many players consistently contributing to the team's success. In the previous game, their batting and bowling depth was on full display, securing a convincing victory.
Boland, on the other hand, has chased down formidable scores, but they have struggled to win back-to-back matches this season. While they possess the potential to create upsets, Western Province's consistency and all-around performance make them the favorites for this encounter.
Today's Match Prediction: Western Province
Whatsapp: 7065437044
Prediction Charges: 1000 Rs/Match
Lifetime Package (Unlimited Match): 3000 Rs/All Matches
No Demo, No Trial, No After Match
Facebook Page: Cricketwebs
Instagram Account: Cricketwebs
Disclaimer: Our predictions are for entertainment purposes only. Our Website doesn't get involved in or promote betting or gambling. Also, our team strongly discourages behaviors of participating in illegal activities related to cricket. Our experts try to be as correct as possible, but we do not guarantee 100% the right prediction.