The Plunket Shield, one of New Zealand's oldest cricket tournaments, gears up for a crucial encounter as Auckland Aces take on Wellington Firebirds. Auckland finds themselves in a challenging position with three consecutive losses, while Wellington aims to build on their successful run with two wins and a draw in three matches. Both teams are eager to secure a crucial win and gain momentum in the league.
Teams Preview:
Auckland Aces Preview:
Auckland faced a tough outing in their last game, posting scores of 217 and 256 runs. Batsmen Sean Solia, Robert O'Donnell, and George Worker showed promise with half-centuries, but the team struggled to convert starts into substantial scores. Quinn Sunde, William O'Donnell, and Cole Briggs got starts but failed to make significant contributions.
The bowling department faced challenges, with Aditya Ashok, Louis Delport, and Danru Ferns putting in considerable effort in the last match. Ashok's 3/127 and solid contributions from others couldn't prevent the opposition from posting 413/9d & 63/2.
Key Players: Aditya Ashok, Sean Solia, Robert O'Donnell
Auckland Aces Predicted Playing XI: William O'Donnell, Sean Solia, Quinn Sunde, Robert O'Donnell, George Worker, Cam Fletcher, Simon Keene, Aditya Ashok, Danru Ferns, Ben Lister, Ryan Harrison
Wellington Firebirds Preview:
Wellington displayed a commendable batting performance in their previous game, scoring 270 & 224/9. Nick Greenwood, Nick Kelly, Tim Robinson, and Nathan Smith played pivotal roles with 50+ scores. Despite the heroics, the bowlers faced a stiff challenge, giving away 248/4 while chasing 304 in the second innings.
Key Players: Nathan Smith, Tim Robinson, Nick Kelly
Wellington Firebirds Predicted Playing XI: Troy Johnson, Nick Greenwood, Nick Kelly, Tim Robinson, Nathan Smith, Callum McLachlan, Gareth Severin, Peter Younghusband, Ben Sears, Michael Snedden, James Hartshorn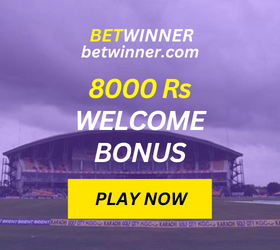 Weather Conditions:
Fans can expect clear skies and sunshine, creating optimal playing conditions for this crucial match. The absence of rain ensures an uninterrupted and thrilling contest between two competitive teams.
Venue Details:
The pitch at the venue is anticipated to be a slightly spicy track, providing assistance to the pacers. As the match progresses, the ball is expected to seam and swing, adding an extra dimension to the game. Teams will need to strategize and adapt to the changing conditions, making this encounter an intriguing battle between bat and ball.
Toss: To Bat
Given the nature of the pitch, both teams are likely to vie for the opportunity to bat first. The initial two days are expected to be favorable for batsmen, and the toss-winning team may seek to capitalize on the good batting conditions to post a competitive total.
AKL vs WEL: Winning Prediction
Wellington enters the match with a well-rounded squad boasting depth in both batting and bowling, featuring several versatile all-rounders. Auckland, on the other hand, relies on the experience of its players but has struggled with batting consistency.
The outcome of this match is likely to tilt in favor of Wellington, considering their current form and the advantage they hold in both departments. With players in fine touch, Wellington is poised to secure a victory in this exciting encounter.
Disclaimer: Our predictions are for entertainment purposes only. Our Website doesn't get involved in or promote betting or gambling. Also, our team strongly discourages behaviors of participating in illegal activities related to cricket. Our experts try to be as correct as possible, but we do not guarantee 100% the right prediction.