The cricketing action in the CSA Provincial One-Day Challenge Division One continues to enthrall fans as the Warriors and North West lock horns in the 26th match of this highly competitive tournament. The thrilling contest is set to take place at the iconic St. George's Park in Gqeberha on Sunday. Let's delve into the details and expectations for this exciting face-off.
Warriors' Battle Plan:
Warriors find themselves in a commendable position in the league, holding the second spot with three victories and just one defeat. The team, led by Captain Matthew Breetzke, aims to make a strong comeback and further solidify their standing in the tournament.
The batting arsenal of Warriors comprises key players such as Jordan Hermann, Matthew Breetzke, Tristan Stubbs, Patrick Kruger, and Sinethemba Qeshile, who are entrusted with the responsibility of contributing significantly to the team's runs. In their previous match, Sinethemba Qeshile and Tristan Stubbs played crucial roles by scoring 53 and 51 runs, respectively. These impressive performances showcase their potential to impact the upcoming clash.
The Warriors will rely on their bowling unit, featuring the likes of Nealan van Heerden, Shimane Alfred, Liam Alder, Renaldo Meyer, and Tristan Stubbs, to break through North West's batting lineup. In the previous game, Nealan van Heerden and Liam Alder displayed their bowling prowess by claiming essential wickets.
Predicted Playing XI for Warriors:
Jordan Hermann
Sinethemba Qeshile (wk)
Matthew Breetzke (c)
Tristan Stubbs
Andile Mokgakane
Patrick Kruger
Liam Alder
Renaldo Meyer
Nealan van Heerden
Shimane Alfred Mothoa
JP King
North West's Determination:
North West recently suffered a defeat against the Lions, emphasizing the importance of learning from their mistakes. With Captain Wihan Lubbe at the helm, the team seeks redemption and aims to deliver an improved performance with both bat and ball against the formidable Warriors.
In the batting department, North West relies on the in-form trio of Raynard Van Tonder, Meeka eel Prince, and Lesego Senokwane to provide a substantial portion of the runs. In the previous match, Raynard Van Tonder stood out with a valuable 57 runs, indicating his capability to lead the charge.
The bowling unit of North West, led by Duan Jansen, Caleb Seleka, Migael Pretorius, Kervin Mungroo, and Senuran Muthusamy, shoulders the responsibility of securing timely breakthroughs. In the previous game, Caleb Seleka was the standout bowler for North West, claiming three crucial wickets.
Predicted Playing XI for North West:
Lesego Senokwane
Meeka eel Prince (wk)
Raynard van Tonder
Wihan Lubbe (c)
Senuran Muthusamy
Lesiba Ngoepe
Ruan de Swardt
Duan Jansen
Migael Pretorius
Kerwin Mungroo
Caleb Seleka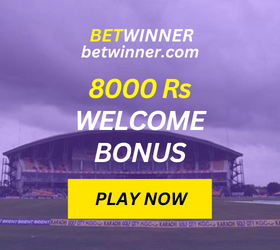 Cricket-Friendly Weather:
The cricketing community can breathe a sigh of relief as the weather forecast for this game promises bright and sunny conditions. With humidity levels around 58%, the players are less likely to be affected by extreme heat, ensuring a comfortable environment for both batting and bowling.
Venue Insights:
St. George's Park, situated in Gqeberha, is renowned for delivering pitches that favor high-scoring encounters. Batsmen can look forward to a track full of runs, while spinners may play a pivotal role in determining the match's outcome.
Of note, Warriors may derive confidence from their previous performances at this venue, having clinched victory in their last two matches here. St. George's Park is the perfect setting for a thrilling cricket battle.
Toss Dilemma:
The toss will carry significant importance in this clash, with both sides eager to secure the advantage. The ideal strategy would be to win the toss, choose to bat first, and set a target exceeding 285 runs. Recent matches at St. George's Park indicate that the team batting first has a distinct advantage, making the toss a critical factor in determining the course of the game.
Prediction:
Assessing the current form, Warriors are the favorites to triumph over North West in this contest. The presence of strong players like Matthew Breetzke, Jordan Hermann, and Tristan Stubbs bolsters Warriors' confidence. A dominant batting performance is anticipated from Warriors, likely resulting in a comfortable victory over North West at Gqeberha.
Today's Match Prediction: Warriors
Whatsapp: 7065437044
Prediction Charges: 1000 Rs/Match
Lifetime Package (Unlimited Match): 3000 Rs/All Matches
No Demo, No Trial, No After Match
Facebook Page: Cricketwebs
Instagram Account: Cricketwebs
Disclaimer: Our predictions are for entertainment purposes only. Our Website doesn't get involved in or promote betting or gambling. Also, our team strongly discourages behaviors of participating in illegal activities related to cricket. Our experts try to be as correct as possible, but we do not guarantee 100% the right prediction.