In a riveting face-off, Boland is set to host the Warriors in the latest edition of the CSA Provincial One-Day Challenge Division One match at the iconic Boland Park in Paarl. Both teams bring their unique strengths to the table, and this promises to be a thrilling encounter for cricket enthusiasts.
Team Previews:
Boland (Rocks) Preview:
Boland, commonly known as the Rocks, is determined to secure victory in this match. Their journey this season has seen its fair share of ups and downs, but there's no reason why they can't come out on top. With some improvements in key areas, they can be a formidable force.
Their batting lineup has shown potential, and the likes of Janneman Malan, Clyde Fortuin, Keegan Petersen, and captain Pieter Malan can turn the tide in their favor. Ferisco Adams and Christiaan Jonker further strengthen the lower order.
However, Boland's vulnerability lies in its bowling. While Hardus Viljoen and Shaun von Berg have been in top form, the rest of the bowling unit must step up to take early wickets.
Boland (Rocks) Predicted Playing XI:
Janneman Malan
Clyde Fortuin (wk)
Keegan Petersen
Pieter Malan (c)
Christiaan Jonker
Aviwe Mgijima
Ferisco Adams
Shaun von Berg
Hardus Viljoen
Siyabonga Mahima
Akhona Mnyaka
Warriors Preview:
The Warriors, led by skipper Matthew Bretzke, enter this contest on the back of an impressive winning streak. Their recent victories have showcased the team's determination and spirit, making them a force to be reckoned with.
The bowlers have been instrumental in their success. Beyers Swanepoel's consistency in taking wickets has been noteworthy, with 7 wickets in his last 3 outings. Tristan Stubbs and Patrick Kruger have played pivotal roles in the middle order, with Kruger scoring centuries in their first two wins.
If openers Jordan Hermann and Jiveshan Pillay can maintain their strong partnerships, the Warriors are well poised to dominate this game.
Warriors Predicted Playing XI:
Jiveshan Pillay
Jordan Hermann
Sinethemba Qeshile (wk)
Matthew Breetzke (c)
Tristan Stubbs
Andile Mokgakane
Patrick Kruger
Beyers Swanepoel
Renaldo Meyer
Nealan van Heerden
Shimane Alfred Mothoa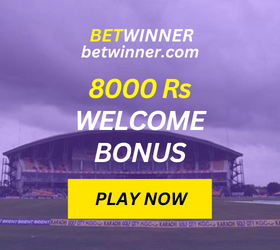 Weather Conditions:
The weather at Boland Park in Paarl is expected to be partly cloudy with a high of 31 degrees Celsius. While the pitch tends to be batting-friendly, especially as the game progresses, there's a touch of grass that can assist the pacers early on. This dynamic setting adds an element of unpredictability to the match.
Venue Details:
Boland Park is renowned for its batting-friendly conditions, with previous matches witnessing first innings scores of over 300. However, the highest successful chase here has been 288 runs, suggesting that anything over 300 in the first innings will be a highly competitive total.
Toss: To Bowl
Considering the evenly balanced advantages of batting and bowling first at this ground, the toss-winning team would likely opt to bowl first. This strategic move can give their strong wicket-takers a chance to put pressure on the opposition and gain an upper hand in the match.
Winning Prediction:
In a closely contested match, the Warriors will carry the momentum from their recent victories. Their top-order batters have found form, and the lower order has been instrumental in turning the tide. Boland, despite flashes of brilliance, has lacked consistent team performances.
As a result, the Warriors are the favorites for this match. The hosts, familiar with the conditions, will aim to give the Warriors a tough fight. Cricket enthusiasts can look forward to a thrilling clash between two determined teams. May the best team emerge victorious!
Today's Match Prediction: Boland (Rocks)
Whatsapp: 7065437044
Prediction Charges: 1000 Rs/Match
Lifetime Package (Unlimited Match): 3000 Rs/All Matches
No Demo, No Trial, No After Match
Facebook Page: Cricketwebs
Instagram Account: Cricketwebs
Disclaimer: Our predictions are for entertainment purposes only. Our Website doesn't get involved in or promote betting or gambling. Also, our team strongly discourages behaviors of participating in illegal activities related to cricket. Our experts try to be as correct as possible, but we do not guarantee 100% the right prediction.