The ongoing season of the domestic cricket tournament has been a roller-coaster ride for teams, none more so than New South Wales. With a disappointing performance, New South Wales finds itself struggling, desperately seeking a win to resurrect their chances in the tournament. However, the upcoming challenge against the unbeaten Western Australia poses a formidable obstacle.
New South Wales' Struggles:
New South Wales has had a torrid season so far, failing to secure a single victory. Their recent defeat, marked by a colossal 205-run margin, revealed the team's ongoing battle to find form. Despite a commendable bowling performance, spearheaded by Tremain and Dwarshuis, which restricted the opponents to 196 and 284 in both innings respectively, their batting lineup collapsed, only managing 102 and 173 runs. The lack of resilience and consistency in their batting order has been a recurring issue, causing substantial setbacks.
Key Players: Tremain, Dwarshuis
Predicted Playing XI:
Ryan Hackney
Daniel Hughes
Blake Macdonald
Moises Henriques (c)
Jason Sangha
Matthew Gilkes (wk)
Jack Edwards
Ben Dwarshuis
Chris Tremain
Nathan Lyon
Jackson Bird
Western Australia's Dominance:
In stark contrast, Western Australia has been on an extraordinary winning streak, exhibiting an outstanding performance throughout the season. Their latest triumph, marked by a commanding 200-run victory, showcased a balanced performance with both bat and ball. Notably, Bancroft and Cartwright's contributions bolstered the team's batting while Joel Paris's stellar bowling, taking 6 wickets, was a game-changer in the previous match.
Key Players: Cartwright, Bancroft, Joel Paris
Predicted Playing XI:
Cameron Bancroft
Sam Whiteman (c)
Teague Wyllie
Hilton Cartwright
Aaron Hardie
Josh Philippe (wk)
Ashton Turner
Joel Paris
Cameron Gannon
Corey Rocchiccioli
Liam Haskett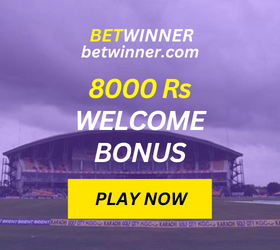 Weather Conditions and Surface Insights:
The Sydney Cricket Ground's surface promises an engaging battle between bat and ball. Early on, the surface is anticipated to favor the batsmen, offering decent support and pace. However, as the game progresses, bowlers will likely find assistance from the pitch. Seamers can expect added velocity and bounce, while spinners might exploit the turning nature of the surface, presenting challenges for the batsmen as the game unfolds.
As the match unfolds in Sydney, the weather forecasts a temperature of 20 degrees Celsius. There's a minimal chance of rainfall, coupled with a relatively high humidity index, providing ideal conditions for an uninterrupted and gripping game.
Toss Decision:
The toss will hold crucial significance in determining the match's course. The surface is likely to alter its behavior as the game progresses, making batting increasingly challenging towards the latter stages. Consequently, the team winning the toss is advised to opt for batting first, capitalizing on the early support offered to the batsmen.
Venue and Clash Details:
The stage is set at the iconic Sydney Cricket Ground, a venue known for its history and intriguing encounters. This pivotal clash between New South Wales and Western Australia promises a blend of competition and sportsmanship, amplified by the venue's rich cricketing heritage.
Predicted Outcome:
Analyzing the current form and confidence levels of both teams, it's apparent that Western Australia emerges as a formidable force. With an unbeaten streak and an exceptional run in the tournament so far, they are the favorites in this upcoming clash. Hence, the prediction leans towards Western Australia claiming victory over New South Wales, based on their recent performances and momentum.
Predicted Outcome: Western Australia
Facebook Page: Cricketwebs
Instagram Account: Cricketwebs
Disclaimer: Our predictions are for entertainment purposes only. Our Website doesn't get involved in or promote betting or gambling. Also, our team strongly discourages behaviors of participating in illegal activities related to cricket. Our experts try to be as correct as possible, but we do not guarantee 100% the right prediction.