As the Sheffield Shield 2023-24 season unfolds, Tasmania is gearing up to face off against New South Wales in what promises to be an exhilarating 15th Test at Hobart.
The Tasmanians, currently table toppers, are returning to their home ground after a triumphant victory against Queensland earlier this season, where they clinched a win by 3 wickets.
New South Wales, on the other hand, has had a rollercoaster ride this season, tasting their first win after successive losses.
Evidently, their recent victory showcased exceptional performances in both batting and bowling departments, igniting hopes for a comeback.
As they prepare to take on Tasmania, they appear to be in great touch and are eager to hand the hosts their first defeat of the season.
Bowling Battles: Lyon, Tremain, and Hatcher Key for NSW
In this anticipated clash, the focus will be on the formidable trio of Nathan Lyon, Chris Tremain, and Liam Hatcher from New South Wales.
These bowlers are expected to pose a significant challenge to Tasmania's batting lineup, especially considering Tasmania's recent struggle where they were bowled out for 150 runs against Queensland at Hobart.
Tasmania, with a deep and resilient batting lineup, has the likes of Jordan Silk, Charlie Wakim, Matthew Wade, and Beau Webster.
However, the recent dip in form for captain Jordan Silk could be a concern for Tasmania.
Facing the likes of Tremain and Hatcher will demand a strong performance from the middle order, emphasizing the importance of partnerships to weather the initial overs.
Tasmania's Bowling Arsenal and Depth in Batting
Tasmania's bowling department, led by Sam Rainbird, Bradley Hope, and Lawrence Neil-Smith, has shown promise, though breakthroughs have not been as consistent.
The variety in their attack should trouble the opposition and keep them in contention.
The predicted playing XI for Tasmania features a formidable lineup: Tim Ward, Caleb Jewell, Charlie Wakim, Jordan Silk (c), Matthew Wade (wk), Beau Webster, Bradley Hope, Jake Weatherald, Jarrod Freeman, Lawrence Neil-Smith, and Sam Rainbird.
NSW's Batting Woes and the Need for a Revival
New South Wales, despite their recent win, faces concerns in the batting department.
Openers Daniel Hughes and Blake Macdonald have struggled to make an impact, and the team is heavily reliant on the middle-order trio of Jason Sangha, Moises Henriques, and Oliver Davies.
The predicted playing XI for New South Wales comprises Ryan Hackney, Daniel Hughes, Blake Macdonald, Jason Sangha, Moises Henriques (c), Oliver Davies, Matthew Gilkes (wk), Jackson Bird, Nathan Lyon, Chris Tremain, and Liam Hatcher.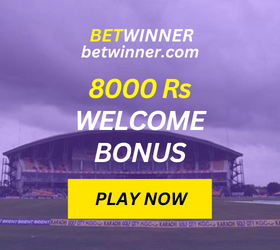 Weather Conditions: Swing Bowlers Anticipate Early Movement
The weather forecast indicates cloudy conditions, hinting at potential movement through the air, particularly during the first hour of play.
This presents an exciting prospect for swing bowlers from both teams, who could exploit the atmospheric conditions to their advantage.
The initial overs may witness challenging conditions for batsmen, setting the stage for an intense and crucial period at the beginning of the match.
Pitch Dynamics: From Slow to Run-Friendly
The Bellerive Oval pitch is known for its slow nature initially, offering assistance to the bowlers in the early stages.
However, as the match progresses, the pitch tends to flatten out, transforming into a more batsman-friendly surface.
This suggests that there will be runs on offer, and both teams should be confident of chasing down any target set in the fourth innings.
Venue Details: Bellerive Oval – A Battleground for Bat and Ball
Bellerive Oval in Hobart, the chosen battleground for this contest, provides a more even contest between bat and ball.
The venue's characteristics suggest that a competitive first innings total would be around 350+, making every run crucial in determining the outcome of the match.
The close balance between bat and ball ensures an engaging battle between the two sides.
Toss Strategy: Opting to Bowl First
Considering the pitch dynamics and the weather conditions, the toss assumes added significance.
It is anticipated that both teams would prefer to bowl first, aiming to capitalize on the early assistance offered to the bowlers.
The strategy revolves around restricting the opposition to a low first innings score and then backing themselves to chase down the target comfortably as the pitch becomes more favorable for batting.
TSC vs. NSW: The Winning Prediction
As the clash between Tasmania and New South Wales unfolds, the visitors bring with them a lethal bowling attack featuring some of Australia's best wicket-takers.
However, their struggles with the bat could be a point of vulnerability that the hosts aim to exploit.
Tasmania, with an overall strong and balanced squad, is poised to get the upper hand in this match.
Given the prevailing conditions and the team's recent form, Tasmania emerges as the favorite to clinch victory in this Test.
Disclaimer: Our predictions are for entertainment purposes only. Our Website doesn't get involved in or promote betting or gambling. Also, our team strongly discourages behaviors of participating in illegal activities related to cricket. Our experts try to be as correct as possible, but we do not guarantee 100% the right prediction.