In the CSA Provincial One-Day Challenge Division One 2023, North West is set to make a resounding comeback as they host Boland in their 10th game. North West comes into this match after a recent loss to the Dolphins, and Boland seeks redemption following their crushing defeat at the hands of the Titans.
Boland's Recent Meltdown:
Boland had a nightmarish outing in their previous match, struggling both with the bat and the ball. The players seemed out of sorts, and they are keen to bounce back from this disheartening performance. Their confidence may have taken a hit, but they are determined to recover.
North West's Quest for Redemption:
Wihan Lubbe's North West side has faced adversity recently, suffering losses in both their games. The skipper must have been disappointed with the team's performance in their last match against the Dolphins, where they let a game slip away that they should have won. This loss should serve as motivation for the team to deliver better performances in the upcoming matches.
Home Advantage for North West:
North West has the advantage of playing on their home turf, and they aim to use it to their benefit. The familiarity with the conditions at Senwes Park, Potchefstroom, could play a crucial role in their performance.
Key Players for North West:
In their previous match, North West's middle order showed resilience, giving the team confidence. Players like Raynard van Tonder Lubbe and Senuran Muthusamy played well, and the team expects them to shine again in the middle order. They will look to Ruan de Swardt, Meeka eel Prince, and Duan Jansen to perform in the lower middle order.
Bowling Concerns for North West:
The bowlers struggled to maintain their composure in the last game, despite a good start. Kerwin Mungroo and Duan Jansen will aim to replicate their performance with the new ball from the previous match. Additionally, Gideon Peters, Muthusamy, and Caleb Seleka will be tasked with bowling effective spells in the middle overs. North West hopes to receive crucial support from Ruan de Swardt and Lubbe in a supporting role.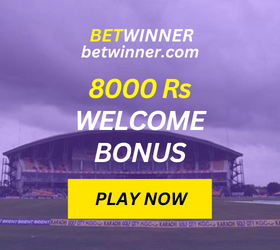 Boland's Road to Redemption:
Boland, led by Janneman Malan, faced a devastating 237-run loss against the Titans in their last match. It was a day to forget for the team, with both their batsmen and bowlers failing to live up to expectations. However, they are determined to bounce back and approach this game with a positive mindset.
Opening Partnership Crucial for Boland:
Janneman Malan and Clyde Fortuin are pivotal in setting up a substantial partnership, especially against a skilled new ball attack. Boland boasts a strong middle order with players like Keegan Petersen, Pieter Malan, and Michael Copeland, who need to contribute significantly. Christiaan Jonker and Aviwe Mgijima will be tasked with finishing the innings effectively.
Bowling Woes for Boland:
The bowling attack bore the brunt of the Titans' onslaught in the last game. In this match, they will need quality spells with the new ball from Hardus Viljoen and Glenton Stuurman. Aviwe Mgijima and Akhona Mnyaka are reliable bowlers who will need to maintain tight spells. Additionally, Ferisco Adams and Copeland are expected to fill the role of the fifth bowler.
Weather and Pitch Conditions:
The weather forecast for Potchefstroom predicts clear skies, providing ideal conditions for a game of cricket. Some moisture in the wicket may assist the bowlers in the initial overs, making the toss crucial. The team batting first will target a score of around 300 runs.
Venue: Senwes Park, Potchefstroom:
Senwes Park is known for favoring batsmen, with relatively shorter boundaries compared to some other grounds in the country. However, the ball tends to move a bit in the initial overs, offering encouragement to the bowlers.
Toss Advantage:
Given the small ground size, the surface should be conducive to batting if the batsmen can navigate through the initial overs. Chasing may pose challenges, making the toss-winning captain likely to choose to bat.
Winning Prediction:
Boland enters this game reeling from a confidence-shattering loss. While their batting lineup is potent, the players are yet to deliver consistently and must step up for victory. On the other hand, North West enjoys home advantage and has a strong track record at this venue. Expect a closely contested match, with North West having the edge to secure the win.
Today's Match Prediction: North West
Whatsapp: 7065437044
Prediction Charges: 1000 Rs/Match
Lifetime Package: 3000 Rs/All Matches
Youtube Channel: Cricketwebs Prediction
Facebook Page: Cricketwebs
Disclaimer: Our predictions are for entertainment purposes only. Our Website doesn't get involved in or promote betting or gambling. Also, our team strongly discourages behaviors of participating in illegal activities related to cricket. Our experts try to be as correct as possible, but we do not guarantee 100% the right prediction.