The Plunket Shield championship, one of New Zealand's most illustrious cricket tournaments, has a rich history and tradition. Comprising four days of intense cricket battles, it's hosted across top-notch venues that span the entire nation. Starting from the 2018/19 season, the tournament saw a format revamp, moving away from the previous 10-round double round-robin structure, which means teams won't necessarily face each other in both home and away matches.
In the previous season, the Auckland Aces, reigning champions, started the 2022/23 season with high hopes but were eventually dethroned by the Central Stags in the final match, with the Stags securing a stunning 188-run victory to claim the championship. Now, both these formidable teams are ready to kick off the new season of the Plunket Shield starting on October 20.
Teams Preview:
Northern Knights: The Northern Knights had a commendable last season, finishing in third place with three wins and four losses. They are renowned for their formidable batting lineup and will look to their batters to carry the team's fortunes forward.
Key Players:
Bharat Popli – The standout performer last season, Popli, scored a whopping 819 runs in 16 innings at an average of 63. His consistency, including three hundreds and five fifties, sets high expectations.
Jeet Raval – The captain, and the second-highest run-getter for the Knights last season with 643 runs in 16 innings, averaging 42.86.
Henry Cooper – A reliable opener with 547 runs in 16 innings last season at an average of 34.18. His solid starts are crucial for the team's success.
In Bowling:
Kristian Clarke – The right-arm seamer, who took 19 wickets in 15 innings last season at an average of 34.47, will be key to their bowling department.
Tim Pringle – The Dutch all-rounder and slow left-arm spinner might not find much assistance from the pitch, but his ability to maintain pressure on the batters can be invaluable.
Predicted Playing XI: Henry Cooper, Jeet Raval (c), Bharat Popli, Tim Seifert (wk), Katene Clarke, Brett Hampton, Brett Hampton, Scott Kuggeleijn, Kristian Clarke, Tim Pringle, Joe Walker
Otago Volts: Otago Volts had a challenging season last year, finishing last with just one win in eight games. The team hasn't won the Plunket Shield since 1987-88, and they're eager to turn the tide this season.
Key Players:
Dean Foxcroft – The top run-scorer for Otago last season with 631 runs and an average of 45.07, he is a vital contributor. He also proved his worth with 7 wickets using his off-spin.
Thorn Parkes – With 529 runs in 14 innings last season at an average of 37.78, Parkes fortifies the middle order and is adept at forming partnerships.
Jacob Duffy – The right-arm fast bowler, who topped the bowling charts last season with 32 wickets in 15 innings at an average of 29.09, will be crucial in getting early breakthroughs.
Predicted Playing XI: Hamish Rutherford (c), Jacob Cumming, Thorn Parkes, Dean Foxcroft, Dale Phillips, Jake Gibson, Andrew Hazeldine, Max Chu (wk), Travis Muller, Jacob Duffy, Ben Lockrose
With these talented squads gearing up, the upcoming Plunket Shield season promises high-octane action, fierce rivalries, and the thrill of top-notch domestic cricket. As the players take to the field, fans eagerly await the unfolding drama that is sure to come. The Plunket Shield remains an emblem of cricketing excellence and a breeding ground for future stars.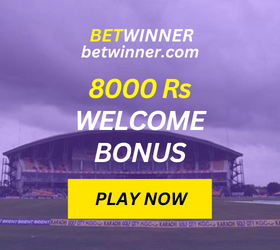 Weather Conditions: Seddon Park in Hamilton is known to provide plenty of bounce and movement for seam bowlers. Batting in the first innings at this venue can be quite challenging, as the ball tends to swing and seam. Batters must find a way to settle in and take on the responsibility of posting a substantial score, especially as wickets can tumble from the other end. However, as the match progresses, the pitch usually becomes easier for batting.
The weather forecast for the match indicates cloudy conditions for the first three days, setting the stage for seam bowlers to exploit the overhead conditions. Unfortunately, rain is predicted on the fourth and final day, which could have implications for the game.
Venue Details: In the previous season, only two Plunket Shield matches were played at Seddon Park. The highest team total posted was 405 by the Northern Knights. Since this is the first match of the season at this venue, the pitch may be relatively true, but it's unlikely to be a high-scoring encounter. The team batting first should aim to achieve a total in the range of 350-380 runs.
Toss: To Bowl Considering the conditions and the history of the pitch at Seddon Park, the team winning the toss is likely to opt for fielding first. Overcast conditions are conducive to seam bowling, which can trouble the batters and lead to early wickets. Additionally, batting conditions tend to improve from the second day onward.
NK vs OV – Winning Prediction: In recent encounters, the Northern Knights have shown their dominance over Otago, winning four out of their last five matches, with one ending in a draw. On paper, the Knights appear to be the stronger team, boasting a more balanced lineup. While Otago has some decent batters, the overall depth in their squad may not be enough to outclass the Northern Knights.
Based on recent form and team strength, the Northern Knights are the favorites to clinch victory in this season opener. However, in cricket, surprises are always possible, and fans can expect an exciting and closely contested match as the Plunket Shield season gets underway.
Today's Match Winner: Northern Knights
Facebook Page: Cricketwebs
Instagram Account: Cricketwebs
Disclaimer: Our predictions are for entertainment purposes only. Our Website doesn't get involved in or promote betting or gambling. Also, our team strongly discourages behaviors of participating in illegal activities related to cricket. Our experts try to be as correct as possible, but we do not guarantee 100% the right prediction.