The CSA Provincial One-Day Cup 2023 has reached its penultimate stage, allowing teams to pause and reflect on their journey thus far. In this season, two teams find themselves at the bottom of the points table, grappling with memories they'd rather forget. KwaZulu-Natal Inland and Dolphins have faced their fair share of challenges, making the latter stages of the tournament all the more crucial.
KwaZulu-Natal Inland's Rollercoaster Ride: KwaZulu-Natal Inland initiated the tournament on a promising note by clinching victory in their opening match. However, the euphoria of that win was short-lived as they endured a disheartening losing streak, spanning five games. This string of losses has cost them dearly, knocking them out of contention for the top two spots in the competition.
In their most recent outing, KwaZulu-Natal Inland lost the toss and found themselves on the field first. The bowlers started on a positive note but were unable to sustain the pressure, allowing their opponents to amass 355 runs while securing just four wickets. Keith Dudgeon emerged as the standout performer, claiming four wickets for 53 runs.
When it was their turn to bat, the pressure was on KwaZulu-Natal Inland to mount a formidable response. Unfortunately, their batting lineup struggled to establish momentum, frequently losing wickets. Cameron Delport emerged as the top scorer with 66 runs, but this was insufficient as KwaZulu-Natal Inland was eventually bowled out for 298, resulting in a 57-run loss.
Key Players for KwaZulu-Natal Inland:
Keith Dudgeon
Cameron Delport
Kyle Nipper
Kagiso Rapulana
Predicted Playing XI for KwaZulu-Natal Inland:
Cameron Delport
Yaseen Valli
Kagiso Rapulana (c)
Tian Koekemoer
Malcolm Nofal
Kyle Nipper
Dilivio Ridgaard (w)
Alindile Mhletywa
Keith Dudgeon
Smangaliso Nhlebela
Thando Ntini
Dolphins' Battling Bad Luck: Dolphins, on the other hand, find themselves grappling with a different set of challenges – the whims of nature. Of their six matches in the season, three were marred by rain, preventing them from fully showcasing their potential. They argue that these washouts cost them the chance to vie for the top two spots.
In their latest fixture, Dolphins were inserted into the field after losing the toss. Despite a strong start, their bowlers struggled to apply pressure on the opposing batsmen, allowing them to compile 302 runs. Okuhle Cele shone as the top wicket-taker, claiming four wickets for 55 runs.
When it was time for Dolphins to chase the target, they commenced brilliantly, reaching 143 runs for the loss of just one wicket. However, the rest of the batting order crumbled dramatically, culminating in their dismissal for 257 runs, resulting in a 45-run defeat.
Key Players for Dolphins:
Okuhle Cele
JJ Smuts
Marques Ackerman
Bradley Porteous
Predicted Playing XI for Dolphins:
Andile Simelane
Bradley Porteous
Bryce Parsons
Eathan Bosch (c)
Jason Smith
JJ Smuts
Khaya Zondo
Marques Ackerman
Okuhle Cele
Ottniel Baartman
Tshepang Dithole (w)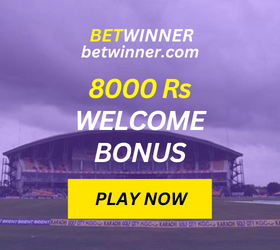 Weather Conditions: As the matchday approaches, the weather forecast indicates overcast conditions with a 65% chance of rain. This suggests that rain interruptions may have a significant impact on the match. Players and fans alike will need to remain vigilant, as rain delays can influence strategies and momentum during the game. Additionally, the temperatures are expected to fluctuate between 19°C as the maximum and 11°C as the minimum, making it a relatively cool day for cricket.
Venue Details: City Oval, situated in Pietermaritzburg, South Africa, is the chosen battleground for this encounter. With a seating capacity of 12,000, the venue promises an electric atmosphere for cricket enthusiasts. The pitch at City Oval is known to offer a true and consistent surface, ensuring a fair contest between bat and ball. However, it's worth noting that batting tends to become easier as the match progresses, making the decision to bat second a viable and strategic choice.
Toss Prediction: To Bowl or Not to Bowl? History tells us that teams often prefer winning the toss and electing to bowl first at City Oval. The rationale behind this choice lies in the pitch's behavior, which tends to favor the batsmen more in the second innings. By choosing to bowl first, teams aim to capitalize on any assistance the pitch might offer early on and then chase down the target with greater ease. Consequently, the toss will likely be a crucial factor in determining the course of the match.
Match Prediction: DOL Favored to Triumph KwaZulu-Natal Inland enters this game on the back of a disappointing streak, having lost all five of their previous matches in the tournament. Their determination to end the season with a victory is evident, but their upcoming encounter with Dolphins presents a challenging task.
On the other hand, Dolphins, who have faced their share of misfortune this season, aspire to showcase their true potential in this final match. Both teams seek to conclude the tournament on a positive note and secure a win in their last outing.
In our prediction, we favor Dolphins to emerge victorious in this contest. However, as cricket enthusiasts know, the game can be highly unpredictable, and anything can happen on the day of the match. We eagerly await this exciting clash and the thrilling cricket action it promises to deliver.
Today's Match Prediction: Dolphins
Whatsapp: 7065437044
Prediction Charges: 1000 Rs/Match
Lifetime Package (Unlimited Match): 3000 Rs/All Matches
No Demo, No Trial, No After Match
Facebook Page: Cricketwebs
Instagram Account: Cricketwebs
Disclaimer: Our predictions are for entertainment purposes only. Our Website doesn't get involved in or promote betting or gambling. Also, our team strongly discourages behaviors of participating in illegal activities related to cricket. Our experts try to be as correct as possible, but we do not guarantee 100% the right prediction.