The Plunket Shield 2023-4 season is set to kick off with a thrilling encounter between the Wellington Firebirds and the Canterbury Kings at Eden Park Outer Oval in Auckland, starting on October 20th (Friday). As the anticipation builds, let's take a closer look at both teams and what they bring to this exciting clash.
Canterbury Kings Preview: With a commendable performance in the previous season, Canterbury secured four wins and three draws out of eight matches, earning themselves a second-place finish in the competition. Under the leadership of Captain Cole McConchie, Canterbury aims to launch their season on a winning note.
In the batting department, the team looks to key contributors, including Captain Cole McConchie, Henry Nicholls, Mitchell Hay, Leo Carter, and Rhys Mariu, to lead the run-scoring. Last season, Cole McConchie topped the batting charts for Canterbury with an impressive 738 runs in 13 innings at an average of 56.76, featuring two centuries and three half-centuries. Opener Mitchell Hay also showcased consistency, accumulating 538 runs in 13 innings at an average of 41.38, including six half-centuries.
The bowling department relies on the skills of Sean Davey, Henry Shipley, Ed Nuttall, William O'Rourke, and Fraser Sheat to provide crucial breakthroughs. Last season, medium-pacer Sean Davey was the standout bowler, claiming 23 wickets in eight innings at an average of 14.69, including two five-wicket hauls.
Canterbury Kings Predicted Playing XI:
Cole McConchie (Captain)
Henry Nicholls
Mitchell Hay
Leo Carter
Rhys Mariu
Sean Davey
Henry Shipley
Ed Nuttall
William O'Rourke
Fraser Sheat
Cam Fletcher
Wellington Firebirds Preview: The Wellington Firebirds enter the Plunket Shield 2023-4 season with aspirations of adapting to the conditions and delivering a strong performance in the opening clash. Under the leadership of Captain Nick Kelly, the team aims to demonstrate discipline across all three cricketing departments.
In the batting department, the Firebirds will rely on key contributors, including Luke Georgeson, Muhammad Abbas, Tom Blundell, Nick Kelly, and Callum MacLachlan. Captain Nick Kelly displayed promising form last season, amassing 470 runs in 16 innings at an average of 29.37. Additionally, rookie batsman Muhammad Abbas proved to be a standout performer for Wellington, scoring 453 runs in eight innings at an impressive average of 56.62, including one century and three half-centuries.
The bowling attack features Michael Snedden, Peter Younghusband, Luke Georgeson, Iain McPeake, and James Hartshorn, who are entrusted with providing crucial breakthroughs. Medium-pacer Michael Snedden excelled last season, claiming 21 wickets in 13 innings at an average of 25.85.
Wellington Firebirds Predicted Playing XI:
Nick Kelly (Captain)
Muhammad Abbas
Tom Blundell
Callum MacLachlan
Gareth Severin
Jesse Tashkoff
Peter Younghusband
Iain McPeake
Michael Sneddon
James Hartshorn
Deven Vishvaka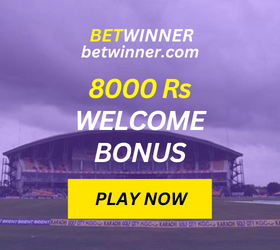 Pitch Conditions: Auckland's Eden Park Outer Oval is known to offer support to fast bowlers, making it a challenge for the batsmen. To accumulate runs on this surface, batters must showcase impeccable technique and unwavering temperament. The pitch is likely to provide an exciting battle between the bat and ball.
Weather Outlook: The weather forecast for the initial three days of the match promises bright and sunny conditions, setting the stage for intense cricketing action. However, a twist in the tale is expected on the fourth and final day, as light rain showers are predicted, accompanied by a moderate breeze.
Venue Insights: Eden Park Outer Oval in Auckland is the chosen battleground for this Plunkett Shield encounter. The venue's conditions favor bowlers and typically result in first-inning scores ranging from 180 to 200 runs. Both teams will be eager to win the toss, opt to bowl first, and exploit the pitch conditions to their advantage.
Toss Advantage: The teams are likely to aim for a win in the toss and choose to bowl first, seizing the opportunity to capitalize on the pitch's conditions. This strategic decision is well-founded, considering the history of the venue.
Match Prediction: Considering the strengths of both squads, Canterbury enters this battle as the favorites to secure victory against Wellington. Canterbury boasts a strong lineup, featuring key players such as Cole McConchie, Mitchell Hay, Leo Carter, and Henry Nicholls. Their cohesive unit and solid batting lineup make them a formidable contender.
Expect Canterbury to deliver a clinical performance and emerge victorious in this match against Wellington at Auckland. Cricket enthusiasts can anticipate an exciting showdown, as these two teams lock horns under the Auckland skies in the Plunkett Shield 2023-4 season.
Today's Match Winner: Canterbury
Facebook Page: Cricketwebs
Instagram Account: Cricketwebs
Disclaimer: Our predictions are for entertainment purposes only. Our Website doesn't get involved in or promote betting or gambling. Also, our team strongly discourages behaviors of participating in illegal activities related to cricket. Our experts try to be as correct as possible, but we do not guarantee 100% the right prediction.