It's a showdown in the heart of New Zealand as Canterbury Kings lock horns with Otago Volts in Christchurch. The hosts are determined to bounce back after a lackluster performance in their opening fixture, and their impressive home record gives them the confidence to do so.
In their last game against Wellington, Canterbury Kings suffered a disheartening defeat. They were bowled out for less than 200 runs in both innings, highlighting the glaring absence of key players like Chad Bowes, Henry Nicholls, and Tom Latham from their squad this season.
For Canterbury, it's time to discover new match-winners. Players like Leo Carter, skipper Cole McConchie, and Matthew Boyle will be instrumental in the middle-order as they look to turn the tide in their favor.
Otago Volts, too, are facing challenges with key players missing from last year. Their performance in the opening game left much to be desired. The onus of scoring runs for Otago falls on Dale Phillips, Dean Foxcroft, and Max Chu, who need to step up and take responsibility.
Jacob Duffy continues to lead the bowling attack for Otago, providing a glimmer of hope in what seems to be a tough battle.
Team Insights
Canterbury Kings: Aiming for Redemption
The Canterbury Kings are determined to turn their fortunes around, especially after their previous game's disappointing performance. Playing on their home turf in Christchurch, they aim to replicate their success from last season.
In the previous year, Canterbury dominated Otago, defeating them by an innings and 29 runs at the same venue. Cole McConchie's team secured the second position in the points table with four wins and just one loss in their Plunket Shield campaign.
One notable change this season is the new opening duo of Zakary Foulkes and Dylan Hunter. This strategic shift places inexperienced players at the top of the batting order. The absence of Chad Bowes, who consistently opened the innings in previous seasons, is a significant blow to the team.
Canterbury will also miss the services of key players Ish Sodhi and Matt Henry, who are part of the NZ World Cup Squad. The bowling department will be led by Ed Nuttall, Fraser Sheat, and Michael Rippon. The young and promising right-arm fast-medium bowler Zakary Foulkes, who also opened the innings for Canterbury, showcased his talent by picking up seven wickets in the last Test.
Predicted Playing XI for Canterbury Kings:
Zakary Foulkes
Dylan Hunter
Cole McConchie (c)
Leo Carter
Matthew Boyle
Mitch Hay (wk)
Michael Rippon
Angus McKenzie
Fraser Sheat
Michael Rae
Ed Nuttall
Otago Volts: Rebuilding in Progress
Otago had a tough time in the last Plunket Shield season, finishing last with only one win from eight Tests. Their new season began with a crushing defeat against Northern Knights, and now they face a challenging away match against Canterbury.
Max Chu's resilient 80-run performance in the first innings of their opening match was a highlight, allowing Otago to cross the 250-run mark. The left-arm orthodox bowler Ben Lockrose also contributed with a useful 40-run knock at number 8.
This season, Otago is without former skipper Hamish Rutherford, and they've lost bowling all-rounder Michael Rippon to Canterbury. The absence of key players like Glenn Phillips, who is part of the NZ World Cup Squad, and right-arm fast-medium bowler Michael Rae further complicates Otago's XI.
Dean Foxcroft, a proven match-winner, will be crucial at number 4, and Dale Phillips is expected to deliver a more impactful innings at number 3. Luke Georgeson, a promising batting all-rounder, will play a vital role in the top order. Despite having talented players, Otago faces a series of challenges in the upcoming fixtures.
Otago's bowling attack, led by Matthew Bacon and Jacob Duffy, will be key to their success. The duo's ability to take crucial wickets will play a pivotal role in determining the team's performance.
Predicted Playing XI for Otago Volts:
Luke Georgeson
Jacob Cumming
Dale Phillips
Dean Foxcroft (c)
Thorn Parkes
Jamal Todd
Max Chu (wk)
Jake Gibson
Jacob Duffy
Matthew Bacon
Jarrod McKay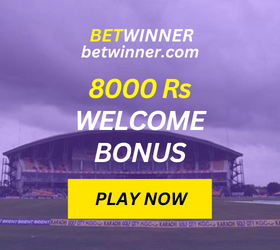 Venue Overview: Hagley Oval, Christchurch
Hagley Oval, the home ground of Canterbury, serves as the battleground for this high-stakes match. In their previous meeting at this venue, Canterbury crushed Otago by a significant margin. With conditions favoring both pacers and batters, a first-innings score of 350 or more is expected to be a highly competitive total.
Toss Advantage: Batting First
In a match that promises assistance to the batters, winning the toss and opting to bat first will be a crucial decision. Both teams, struggling to gain momentum in their opening games, have a chance to bounce back and find their rhythm in the Plunket Shield.
To put the team batting first in a strong position, scoring anything over 320 runs will be the primary objective. The pitch conditions align perfectly with their need to recover and build a competitive total.
Prediction: Canterbury to Triumph
Both teams enter this match on the heels of significant defeats in their respective opening encounters. With batting collapses haunting them, the hunger for a comeback is palpable.
The hosts, backed by a strong track record at home and a formidable middle-order lineup, appear well-prepared to shine with the bat. Canterbury starts with a slight edge heading into this contest and is our favorite to clinch victory.
The battle at Hagley Oval promises to be a thrilling encounter, with both teams eager to turn their fortunes around. Watch as Canterbury and Otago vie for supremacy in the Plunket Shield, where only the strongest will prevail.
Today's Match Winner: Canterbury
Facebook Page: Cricketwebs
Instagram Account: Cricketwebs
Disclaimer: Our predictions are for entertainment purposes only. Our Website doesn't get involved in or promote betting or gambling. Also, our team strongly discourages behaviors of participating in illegal activities related to cricket. Our experts try to be as correct as possible, but we do not guarantee 100% the right prediction.