On the 28th of October, Central Districts and Wellington will engage in a cricketing battle in the 5th match of the Plunkett Shield 2023-24. The venue for this exciting encounter is the picturesque Saxton Oval in Nelson, promising fans an exhilarating contest.
Central Districts' Strong Start
Central Districts commenced their Plunkett Shield campaign in emphatic style, dispatching Auckland with clinical precision.
Captain Greg Hay led his squad admirably, and they are determined to extend their remarkable form in this forthcoming fixture.
The Central Stags' batting unit boasts remarkable talent with individuals such as Greg Hay, Brad Schmulian, Jack Boyle, wicket-keeper Dan Cleaver, Josh Clarkson, and Tom Bruce ready to pile on the runs.
In their initial outing against Auckland, Central Districts demonstrated their prowess by amassing a colossal total of 509 runs, losing only eight wickets in the process.
Greg Hay, in particular, was the standout performer with a sublime century. He notched up 115 runs off 284 balls, graced with fifteen boundaries.
Alongside Hay, Schmulian, Clarkson, Bruce, and Cleaver also contributed significantly with scores of 86, 83, 81, and 63 runs, respectively.
The Central Districts' bowling attack, spearheaded by Doug Bracewell, Raymond Toole, Blair Tickner, Ajaz Patel, and Brett Randell, will be critical in providing timely breakthroughs.
In the previous game, Raymond Toole excelled with the ball, securing five wickets against Auckland.
Predicted Playing XI for Central Stags:
Greg Hay (c)
Dane Cleaver (wk)
Jack Boyle
Brad Schmulian
Tom Bruce
Josh Clarkson
Doug Bracewell
Blair Tickner
Brett Randell
Ajaz Patel
Raymond Toole
Curtis Heaphy
Wellington's Strong Response
Wellington responded to the call with authority in their opening Plunkett Shield clash, recording a resounding 129-run victory over Canterbury.
Muhammad Abbas, Peter Younghusband, Ben Sears, and Nathan Smith played pivotal roles in this convincing win.
Captain Nick Kelly is keen to see his side maintain the same standards with both bat and ball as they did in the previous game.
The Wellington Firebirds rely heavily on a batting lineup led by Nick Kelly, Nick Greenwood, Troy Johnson, wicket-keeper Callum MacLachlan, and the emerging talent of Muhammad Abbas.
In their first innings against Canterbury, Wellington posted a competitive score of 325 runs, with significant contributions from Nick Greenwood, Muhammad Abbas, and Nick Kelly.
In the second innings, they were bowled out for 141 runs. Muhammad Abbas exhibited fighting spirit with a top-score of 41 runs off 57 balls, decorated with nine boundaries.
The Wellington Firebirds' bowling department, featuring Ben Sears, Nathan Smith, Peter Younghusband, Muhammad Abbas, and Michael Snedden, aims to deliver timely breakthroughs.
In the previous game, leg-spinner Peter Younghusband was the standout performer, claiming seven wickets against Canterbury. Additionally, the new-ball duo of Nathan Smith and Ben Sears combined to take eleven wickets.
Predicted Playing XI for Wellington Firebirds:
Nick Kelly (c)
Muhammad Abbas
Callum McLachlan (wk)
Troy Johnson
Nick Greenwood
Gareth Severin
Nathan Smith
Peter Younghusband
Ben Sears
Michael Snedden
James Hartshorn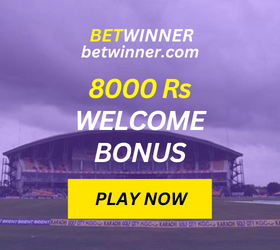 Bright and Sunny Start
As the Plunkett Shield 2023-4 match between Central Districts and Wellington kicks off, the weather forecast for the first two days is clear, bright, and sunny. These are ideal conditions for an engaging game of cricket, with both teams looking to exploit the favorable climate to make their mark.
Drizzle on the Horizon
However, it's not all clear skies and sunshine throughout the match. The final two days are expected to bring a light drizzle to Saxton Oval. This change in weather could significantly impact the strategies of both teams, forcing them to adapt to the conditions and potentially altering the course of the game.
Venue Details: Saxton Oval, Nelson
Saxton Oval in Nelson is set to host the 5th match of the Plunkett Shield 2023-4 between Central Districts and Wellington. The venue is known for providing a balanced platform where both batsmen and bowlers can influence the game.
Historical Insights
In the previous season, Central Districts managed to secure victory in two out of three matches played at Saxton Oval. This history could offer them some psychological advantage, knowing that they have found success at this venue before.
Toss: To Bat or Not to Bat
Given the venue's history and the anticipated weather conditions, winning the toss and choosing to bat first might be the favored strategy for both teams. The matches played here in the past were predominantly won by the side batting first, indicating that setting a competitive total on the board could be a vital factor in the game's outcome.
Winning Prediction: Central Districts in the Driver's Seat
Considering their current form and past success at Saxton Oval, Central Districts are the favorites going into this fixture. Players like Greg Hay, Tom Bruce, and Raymond Toole have been delivering outstanding performances, and the team management will be hoping that they can maintain their excellence in this match.
However, Wellington is not to be underestimated. With a strong batting and bowling department, they have the potential to outshine Central Districts and turn the tables in their favor.
Today's Match Winner: Central Districts
Facebook Page: Cricketwebs
Instagram Account: Cricketwebs
Disclaimer: Our predictions are for entertainment purposes only. Our Website doesn't get involved in or promote betting or gambling. Also, our team strongly discourages behaviors of participating in illegal activities related to cricket. Our experts try to be as correct as possible, but we do not guarantee 100% the right prediction.