The much-awaited Plunket Shield 2023-24 season is set to commence with a clash between Auckland and Central Districts at a neutral venue. With a rich history spanning 116 years, the Plunket Shield is one of New Zealand's premier domestic cricket competitions. Auckland, the most successful team in the tournament's history with 24 titles to their name, will be eager to add another to their collection.
Notable Absences
Auckland's Mark Chapman and Lockie Ferguson, along with Central Districts' Will Young, are currently part of the 15-man squad representing New Zealand in the World Cup in India. While their absence is significant, both teams have ample talent to compensate.
Auckland's Bowling All-Rounder
Auckland boasts an impressive bowling all-rounder in William Somerville, who claimed 26 wickets from 8 matches in the previous season, securing the third-highest wicket-taker position in the league. Tom Bruce, the captain of Central Districts, showcased his batting prowess by amassing 705 runs from 12 innings at an exceptional average of 70.50.
Strengths on Both Sides
Both Auckland and Central Districts possess an array of match-winners and promising talents who have earned spots in the New Zealand World Cup squad. Furthermore, last season, three bowlers from Central Districts ranked among the top 10 wicket-takers in the league.
Central Districts' Dominance
In the previous season, Central Districts convincingly outperformed Auckland in both of their encounters. While these victories may give them a psychological edge, Auckland remains a formidable side, and they are determined to bounce back. Auckland has experienced success at the neutral venue, which adds an interesting dimension to the upcoming clash.
Teams Preview
Auckland Preview
Auckland had a challenging previous season, suffering three losses, two of which came at the hands of Central Districts. What stung the most was not just the defeats but the manner in which they occurred.
Their first loss saw Auckland being dismissed for a mere 75 runs in the first innings at home. In their second encounter, chasing a target of 292, they were bundled out for 103 runs.
For Auckland, Robert O'Donnell will play a crucial role in leading the team. Their opening match against the defending champions will set the tone for their campaign. Martin Guptill, an experienced top-order batsman, is expected to provide a solid start.
If Guptill doesn't feature in the XI, Sean Solia might open alongside William O'Donnell. The middle order struggled last season, and players like Cole Briggs and captain Robert O'Donnell, who occupy the third and fourth positions, must regain their form.
The lower-middle order has been more consistent for Auckland, with George Worker, Ben Horne, and William Somerville being key contributors. Somerville, who excels with both bat and ball, will play a pivotal role, along with the right-arm leg-break bowler, Adithya Ashok, who had an impressive season.
Auckland Predicted Playing XI: William O'Donnell, Sean Solia, Mark Chapman, Robert O'Donnell (c), George Worker, Ben Horne (wk), Simon Keene, William Somerville, Danru Ferns, Adithya Ashok, Ben Lister, Matt Gibson
Central Districts Preview
Central Districts enters the new season with confidence, having convincingly defeated Auckland in their previous encounters, even without Will Young, who is currently away with the New Zealand World Cup squad.
Their batting lineup remains formidable, with Greg Hay, Brad Schmulian, and captain Tom Bruce providing reliability in the middle order. Curtis Heaphy and Dane Cleaver, both wicket-keeper batters, offer depth to the batting unit.
Central Districts also possesses three batting all-rounders, ensuring versatility in their lineup. The batting depth they maintain allows for stability in different match situations.
In the bowling department, Central Districts boasts a lethal trio, with Brett Randell, Raymond Toole, and Blair Tickner ranking among the top 10 wicket-takers last season. There's also variety in the attack, with Doug Bracewell and Ajaz Patel consistently delivering with the ball.
Central Districts presents a well-rounded side with match-winners across all departments, setting the stage for an exciting Plunket Shield opener.
Central Districts Predicted Playing XI: Ben Smith, Curtis Heaphy, Brad Schmulian, Dane Cleaver (wk), Tom Bruce (c), Bayley Wiggins, Doug Bracewell, Ajaz Patel, Brett Randell, Blair Tickner, Raymond Toole
The Plunket Shield opener promises an exhilarating contest between two competitive teams, and cricket enthusiasts eagerly await the kick-off of the 2023-24 season.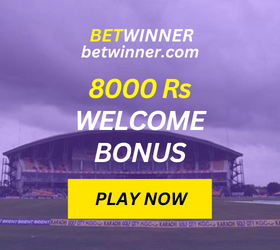 Pitch Analysis
For the Basin Reserve, the pitch offers a fair challenge to both batsmen and bowlers. In the initial stages, bowlers can exploit the new ball to find movement and create opportunities in the first innings. This early assistance for the bowlers can set the tone for the match, making the opening session crucial.
As the match progresses into the second and third days, batsmen will find it easier to play their strokes on this surface. The pitch tends to settle down, making run-scoring more accessible, which could lead to some exciting battles between bowlers and batsmen.
Venue Details
The Basin Reserve in Wellington is renowned for its contribution to New Zealand's cricketing history. With an average first innings score of 313 runs and a similar score in the second innings, the venue provides a level playing field for both sides. In the context of the strong bowling line-ups of both teams, this competitive average score becomes even more significant.
Toss Strategy: To Bowl
Historically, in Tests at this venue, teams opting to bowl first have often gained an advantage. Given Central Districts' formidable bowling attack, which has displayed dominance against Auckland in their recent encounters, both sides would likely prefer to bowl first if they win the toss. Bowling with the fresh ball can potentially exploit any early assistance from the pitch and set the tone for a strong performance.
Auckland (AUC) vs. Central Districts (CD): Winning Prediction
The opening match of the Plunket Shield 2023-24 season between Auckland and Central Districts is expected to be a closely contested affair. While Central Districts emerged victorious in their last season's encounters with Auckland, the latter boasts significant potential. With standout performances from key players, Auckland could gain an advantage in this match.
Nonetheless, Central Districts, equipped with a superior bowling attack, enters the game with a slight edge. Their bowling strength and past success against Auckland make them the favorites in our match prediction for the Plunket Shield opener.
Prediction: Central Districts to Win
Facebook Page: Cricketwebs
Instagram Account: Cricketwebs
Disclaimer: Our predictions are for entertainment purposes only. Our Website doesn't get involved in or promote betting or gambling. Also, our team strongly discourages behaviors of participating in illegal activities related to cricket. Our experts try to be as correct as possible, but we do not guarantee 100% the right prediction.