The Hagley Oval in Christchurch is all set to witness an enthralling clash between the hosts, Canterbury Kings, and Auckland in the seventh match of the Plunkett Shield 2023-24, commencing from Monday, 6th November.
Teams Eager to Rebound:
Canterbury Kings, after a hard-fought draw against Otago, aim to capitalize on their home advantage. Captain Cole McConchie is determined to rally his team for a more comprehensive performance, seeking a balanced display with bat and ball.
Meanwhile, Auckland is eyeing a comeback following a daunting defeat by Northern Knights. Captain Robert O'Donnell will lead the charge, eager to see his side recover from the previous setback and make a resounding statement against Canterbury.
Last Year's Encounter:
The previous year's encounter between Canterbury and Auckland ended in a draw, setting the stage for an intriguing battle in the upcoming fixture.
Canterbury Kings' Strategy:
Canterbury Kings will see a lineup alteration, with Ed Nuttal stepping in for Kyle Jamieson, who is now part of New Zealand's World Cup squad due to Matt Henry's injury. With their batting anchored by Cole McConchie, Henry Nicholls, Mitch Hay, Zakary Foulkes, and Matthew Boyle, the side aims to fortify its run-scoring potential.
In the prior game, Henry Nicholls' exceptional batting displayed his form, securing a splendid 124 runs in the first innings and 61 runs in the second innings. Captain McConchie also contributed significantly with a magnificent century in the second innings, supported by Mitch Hay's impressive 82 not out.
The bowling department will rely on the likes of Fraser Sheat, Ed Nuttal, Michael Rae, Michael Rippon, Cole McConchie, and Angus Mckenzie for crucial breakthroughs. Fraser Sheat stood out in the last match, claiming a significant five-wicket haul against Otago.
Canterbury Kings Predicted Playing XI:
Zakary Foulkes, Matthew Boyle, Henry Nicholls, Cole McConchie (c), Leo Carter, Mitch Hay (wk), Michael Rippon, Angus McKenzie, Fraser Sheat, Michael Rae, Ed Nuttal
Auckland's Strategy:
In the batting department, Auckland is banking on the expertise of Robert O'Donnell, George Worker, William O'Donnell, Sean Solia, and wicket-keeper Cam Fletcher. While O'Donnell displayed consistency with a half-century in the previous game, the rest of the batting lineup seeks to elevate their contributions.
Adithya Ashok, Jamie Gibson, Ryan Harrison, Simon Keene, and Danru Ferns will be instrumental in providing pivotal breakthroughs in the bowling department. Leg-spinner Adithya Ashok emerged as the key bowler, amassing figures of 7 for 103 in the last match against the Knights.
Auckland Predicted Playing XI:
William O'Donnell, Sean Solia, Quinn Sunde, Robert O'Donnell (c), George Worker, Cam Fletcher (wk), Ryan Harrison, Simon Keene, Adithya Ashok, Danru Ferns, Jamie Gibson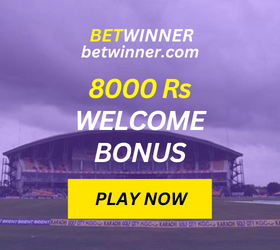 Weather Outlook at Hagley Oval:
Hagley Oval is traditionally known to offer ample support for the seamers. While batsmen may face initial challenges against the new ball, they are likely to find it easier to accumulate runs once they settle in. The weather forecast for the initial two days of the match predicts sunny intervals with a gentle breeze, providing conducive conditions for the game. However, the latter part of the match anticipates light rain showers and gusty winds.
Venue Insight: Hagley Oval, Christchurch
The Hagley Oval in Christchurch is set to host the 7th match of the Plunkett Shield 2023-4 between Canterbury and Auckland. Known for its assistance to the seamers initially, the ground tends to favor batsmen as the game progresses. Teams are inclined to bat first at this venue to set up a competitive total on the scoreboard, with an average first innings score being around 300 runs.
Toss Strategy: Bat First
Both Canterbury and Auckland, aiming to seize the advantage, will be eager to win the toss and opt to bat first. This strategic decision aims to capitalize on the favorable conditions and set a substantial total in the first innings to assert dominance early in the match.
CK vs. AUC: Prediction and Analysis
Considering their recent form and performance, Canterbury emerges as the favorites heading into this fixture against Auckland. Canterbury's strong showing against Otago, highlighted by the exceptional form displayed by players like Henry Nicholls, Cole McConchie, and Mitch Hay, has instilled confidence within the team. The excellent performance by their bowling unit further strengthens their position.
Predicted Outcome: Canterbury's Comfortable Victory
Expectations point towards a comfortable win for the host, Canterbury, over Auckland at Hagley Oval. With the team in a confident and formidable position, and their players exhibiting top-notch form, Canterbury aims to continue their dominance and secure a commanding victory over their opponents, Auckland.
Disclaimer: Our predictions are for entertainment purposes only. Our Website doesn't get involved in or promote betting or gambling. Also, our team strongly discourages behaviors of participating in illegal activities related to cricket. Our experts try to be as correct as possible, but we do not guarantee 100% the right prediction.