The CSA Provincial One Day Cup, a longstanding fixture in the South African cricket calendar, has consistently produced thrilling moments and remarkable cricketing encounters. In the latest chapter of this storied tournament, the Boland Rocks are set to take on the Lions in a highly anticipated clash. The two teams have had contrasting fortunes in the competition so far, setting the stage for a captivating showdown.
The Lions, despite their rich history, are yet to taste victory in the tournament, suffering three defeats and an abandoned match. Meanwhile, Boland, after stumbling early with two losses in their first three games, mounted a remarkable comeback in their last outing by triumphing over Kwazulu-Natal. The Boland Rocks will be eager to maintain this newfound winning momentum.
Teams Preview
Boland (Rocks)
In their previous match, Boland posted a formidable total of 305/6 in their allotted 50 overs. Openers Fortuin and Jannan Malan laid the foundation with identical scores of 68 runs, forging a commanding 130-run partnership. The likes of Keegan Peterson, Christiaan Jonker, Ferisco Adams, and Shaun Van Berg also made vital contributions with the bat, ensuring a challenging target for their opponents.
The Boland bowlers displayed great skill and discipline, restricting the opposition to 223/10. Hardus Viljoin was the standout performer with figures of 4/25, while Siyabonga Mahima claimed two crucial wickets. Shaun Von Berg, Aviwe Mgjima, and Ferisco Adams chipped in with a wicket each, collectively dismantling the opposition's batting order.
Key players for Boland: Shaun Von Berg, Janneman Malan, Hardus Viljoin
Boland (Rocks) Predicted Playing XI:
Pieter Malan
Keegan Peterson
Janneman Malan
Christiaan Jonker
Fortuin
Michael Copeland
Hardus Viljoin
Shaun Von Berg
Aviwe Mgjiywa
Ferisco Adams
Akhona Mnyaka
Lions
The Lions, in their most recent outing, amassed an imposing total of 330 runs in their allotted 50 overs. Their top three batsmen, Joshua Richards (76 runs), Ryan Rickelton (50 runs), and Dominic Hendricks (92 runs), set a scorching pace with their exceptional performance. Zubyr Hamza, Van Buuren, and Wiaan Mulder played crucial cameo roles, contributing to their substantial total.
However, the Lions' bowlers found it challenging to defend the total, conceding 334 runs in just 49.2 overs. Duanne Oliver (3/40) and Malusi Siboto (2/51) were the pick of the bowlers, accounting for five wickets between them. Yet, Sisanda Magala, Wiaan Mulder, and Tshepo Moreki had a difficult time containing the opposition.
Key players for Lions: Duanne Oliver, Wiaan Mulder, Dominic Hendricks
Lions Predicted Playing XI:
Joshua Richards
Ryan Rickelton
Dominic Hendricks
Zubyr Hamza
Van Buuren
Wiaan Mulder
Bjorn Fortuin
Duanne Oliver
Malusi Siboto
Sisanda Magala
Tshepo Moreki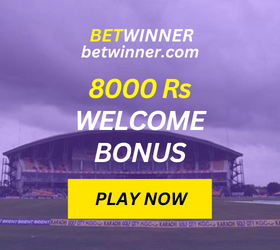 Weather Conditions
The weather forecast for the match day at Paarl promises bright and sunny conditions, offering a perfect setting for a day of thrilling cricket action.
Venue Details
Paarl is expected to provide a slightly pacy track, offering early assistance to the pacers. However, the batsmen can expect the ball to come onto the bat nicely, as seen in previous matches at this venue.
Toss: To Bat
Both teams are likely to opt for batting first, aiming to set a massive target and apply pressure on the opposition during the second innings.
BOL vs LNS – Winning Prediction
As the Boland Rocks and the Lions prepare to lock horns in this pivotal encounter, the hosts, Boland, seem to have a distinct advantage. Boland boasts an impressive depth in both their batting and bowling units, with several all-rounders in their playing XI. On the other hand, the Lions heavily rely on their top three batsmen to accumulate runs, and their bowling attack has struggled to contain the opposition in recent matches.
Taking these factors into account, it's reasonable to expect Boland to emerge victorious in this clash, leveraging their home conditions and the experience of key players. Boland Rocks are poised to clinch the victory and continue their resurgence in the CSA Provincial One Day Cup.
In conclusion, the prediction for this match is that Boland will come out on top, demonstrating their prowess in both batting and bowling departments. The clash promises to be an enthralling spectacle, with cricket enthusiasts eagerly awaiting the outcome.
Today's Match Prediction: Boland
Whatsapp: 7065437044
Prediction Charges: 1000 Rs/Match
Lifetime Package (Unlimited Match): 3000 Rs/All Matches
No Demo, No Trial, No After Match
Facebook Page: Cricketwebs
Instagram Account: Cricketwebs
Disclaimer: Our predictions are for entertainment purposes only. Our Website doesn't get involved in or promote betting or gambling. Also, our team strongly discourages behaviors of participating in illegal activities related to cricket. Our experts try to be as correct as possible, but we do not guarantee 100% the right prediction.