The Plunket Shield is a prestigious cricket tournament in New Zealand, known for its rich history and tradition. Auckland Aces, with an illustrious track record of 24 titles, stand out as the most successful team in the competition. Their last championship victory came in the 2021-22 season, cementing their reputation as a dominant force. On the other hand, the Northern Knights, though not as frequent title-winners, have also made their mark in the past.
In their upcoming clash, both Auckland and the Northern Knights will be seeking crucial wins to gain momentum in the tournament.
Auckland Aces Preview: Battling for Consistency
Auckland Aces had a mixed bag of performances in their recent outing. In their last game, they were bundled out for 264 and 168 runs. Sean Solia, Fabian Allan, and George Worker showed their mettle with the bat, contributing significantly to the team's scores. However, Auckland's top order faced early setbacks, losing four wickets for less than 100 runs in both innings.
Their bowlers faced a daunting challenge, conceding 509/8 in the opposition's only innings. Aditya Ashok and Danru Ferns bowled impressively, with Ashok taking 4/141 and Ferns claiming 2/93. Ben Lister and Robert O Donell also contributed with a wicket each in the match.
Key Players for Auckland Aces:
Aditya Ashok
Sean Solia
Fabian Allan
Auckland Aces Predicted Playing XI:
William O Donell
Solia
Quinn Sunde
Robert O Donell
George Worker
Cam Fletcher
Fabian Allan
Keene
Aditya Ashok
Danru Ferns
Ben Lister
Northern Districts Preview: Impressive Partnership
The Northern Knights put up a commendable performance in their last match, scoring 376/9 in their only innings. Sandeep Patel played a pivotal role with a top score of 145 runs, while Joe Carter added 94 runs. Their formidable partnership of 195 runs was a significant factor in their success. Jeet Raval also chipped in with a crucial 45 runs, and the team's lower order provided valuable contributions to reach a total of 376 runs.
The Knights' bowlers were in top form, limiting the opposition to 264 and 77 runs in the two innings. Scott Kuggeleijn was the star performer, taking 9 wickets with figures of 6/60 and 3/24. Brett Hampton, Kristian Clarke, Joe Walker, and Neil Wagner provided crucial support by claiming wickets in the match.
Key Players for Northern Districts:
Sandeep Patel
Scott Kuggleijn
Bret Hampton
Northern Districts Predicted Playing XI:
Henry Cooper
Jeet Raval
Joe Walker
Sandeep Patel
Joe Carter
Katene Clarke
Scott Kuggleijn
Brett Hampton
Kristian Clarke
Ben Ponare
Neil Wagner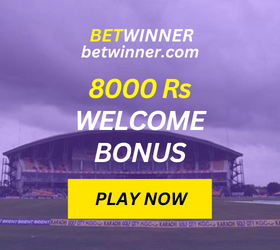 Venue Details
Stadium: Eden Park Outer Oval
City: Auckland
Ends: City End, Sandringham End
Hosts to: Auckland
AUC vs NK 4th Test Match 2023 Team Score Prediction?
If Auckland Bat First: 452+
If Northern Knights Bat First: 252+
Winning Chances Of Auckland and Northern Knights?
Auckland winning chances are 75% in this match
Northern Knights winning chances are 25% in this match
Who will win Auckland vs Northern Knights 4th Test 2023 match prediction?
Today's Match Winner: Auckland
Facebook Page: Cricketwebs
Instagram Account: Cricketwebs
Disclaimer: Our predictions are for entertainment purposes only. Our Website doesn't get involved in or promote betting or gambling. Also, our team strongly discourages behaviors of participating in illegal activities related to cricket. Our experts try to be as correct as possible, but we do not guarantee 100% the right prediction.