Trinidad and Tobago vs Leeward Islands Hurricanes Final ODI Super 50 Cup 2023 match prediction, let's find out who will win. Today's match prediction of TNT vs LEI Final ODI is given below. Trinidad and Tobago vs Leeward Islands Hurricanes Final ODI match of Super 50 Cup 2023 is scheduled to be held on Saturday, 11th November 2023 at Brian Lara Cricket Stadium, Tarouba. Cricketwebs provide 100% match prediction tips for every cricket match.
Trinidad & Tobago Dominance:
Trinidad & Tobago has asserted its dominance in the tournament, displaying an impressive performance in the seven matches played so far. With five victories and two no-results, Trinidad & Tobago has amassed a formidable 49 points, securing a net run rate (NRR) of 0.945. The series form reflects a consistent winning streak, with Trinidad & Tobago showcasing their prowess against formidable opponents.
Leeward Islands in Pursuit:
The Leeward Islands, though trailing behind Trinidad & Tobago, have put up a commendable performance in the championship. With four wins, two losses, and one abandoned match, the Leeward Islands have accumulated 44 points, maintaining a healthy NRR of 1.159. Their recent series form includes two consecutive wins, showcasing their resilience in the competition.
Trinidad And Tobago Preview
In a compelling contest, Trinidad and Tobago demonstrated their dominance by restricting Guyana to a modest total of 105 runs in 27.4 overs. The bowlers showcased their precision and control, ensuring Guyana faced an uphill battle. Shannon Gabriel, Jayden Seales, Terrance Hinds, Sunil Narine, and Yannic Cariah combined forces to stifle the opposition, with Yannic Cariah's impressive 2-wicket haul standing out.
Chasing a target of 106 runs, Trinidad and Tobago confidently reached 107/4 in just 27.4 overs, securing victory with a whopping 134 balls remaining. Captain Darren Bravo played a captain's knock, remaining unbeaten with a well-crafted 53 runs from 70 balls. Kjorn Ottley also made a valuable contribution with 35 runs, setting the stage for their triumph.
Bowling Brilliance:
Trinidad and Tobago's bowling unit exhibited exceptional teamwork, limiting Guyana's batsmen and creating pressure with consistent line and length. Sunil Narine, known for his spin wizardry, contributed significantly with a remarkable spell of 1 wickets for 12 runs in his 10 overs, maintaining an economy rate of 1.20. Yannic Cariah's dual strikes added to the pressure, leaving Guyana struggling at various stages of their innings.
Batting Resilience:
In response to Guyana's target, Trinidad and Tobago's batsmen displayed resilience and composure. Darren Bravo, leading from the front, anchored the innings with an unbeaten half-century, steering his team to a comfortable victory. Kjorn Ottley's 35-run contribution and valuable partnerships throughout the innings showcased the team's batting depth and adaptability.
Notable Performances:
Kjorn Ottley: 35 runs (59 balls, 5 fours)
Darren Bravo: 53* runs (70 balls, 8 fours)
Sunil Narine: 1 wickets for 12 runs (10 overs)
Leeward Islands Preview
In a spectacular showdown at Tarouba on November 9, 2023, the Leeward Islands secured a resounding victory against Barbados in the 2nd Semi-Final of the Super50 Cup. The comprehensive win, with a margin of 155 runs, showcased the Leeward Islands' formidable cricketing prowess and set the stage for an electrifying final.
The Leeward Islands posted an imposing total of 290 runs in their 50 overs, thanks to notable contributions from their batsmen. Justin Greaves and Jahmar Hamilton were the standout performers, with scores of 63 and 76, respectively. Hayden Walsh's explosive knock of 57 off 45 balls further propelled the team to a commanding position. Barbados, in response, struggled to match the intensity, ultimately being bowled out for 135 runs in 30.2 overs.
Player of the Match:
Jahmar Hamilton's stellar performance with the bat earned him the well-deserved title of Player of the Match. His innings of 76 runs from 61 balls, featuring six boundaries and four sixes, played a pivotal role in the Leeward Islands' formidable total.
Batting Brilliance:
The Leeward Islands' batting display was marked by a collective effort, with multiple players contributing significantly. Justin Greaves provided stability with his 63 runs, while Kieran Powell, Keacy Carty, and Hayden Walsh played crucial roles in building the foundation for the team's imposing total. The middle-order resilience, exemplified by Jahmar Hamilton's innings, showcased the team's depth and adaptability.
Bowling Excellence:
The Leeward Islands' bowlers complemented the strong batting performance with disciplined and effective spells. Kofi James and Daniel Doram were the chief tormentors for Barbados, securing three wickets each. Their combined effort, along with contributions from Alzarri Joseph and Hayden Walsh, restricted Barbados to a modest total, paving the way for the Leeward Islands' dominant victory.
Key Performances:
Justin Greaves: 63 runs (76 balls, 5 fours)
Jahmar Hamilton: 76 runs (61 balls, 6 fours, 4 sixes)
Hayden Walsh: 57 runs (45 balls, 1 four, 5 sixes)
Kofi James: 2 wickets for 36 runs (7 overs)
Daniel Doram: 3 wickets for 33 runs (10 overs)
Today Trinidad and Tobago vs Leeward Islands Hurricanes Final ODI Super 50 Cup 2023 Match Detail, Playing XI, Fantasy Cricket Tips, Pitch Report, and Match Preview
Match: TNT vs LEI, Final ODI Super 50 Cup 2023
Date: Saturday, 11th October 2023
Time: 6:30 PM
Venue: Brian Lara Cricket Stadium, Tarouba
TNT vs LEI Final ODI Toss Prediction?
Toss Prediction: Leeward Islands Hurricanes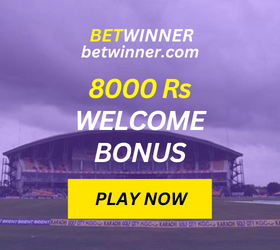 Score Prediction:
If Trinidad and Tobago Bat First: 243+
If Leeward Islands Hurricanes Bat First: 231+
Winning Chances Of Trinidad and Tobago and Leeward Islands Hurricanes?
Trinidad and Tobago winning chances are 68% in this match
Leeward Islands Hurricanes winning chances are 32% in this match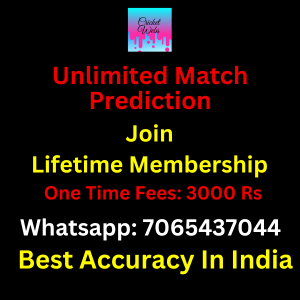 Who Will Win Trinidad and Tobago vs Leeward Islands Hurricanes Final ODI Super 50 Cup 2023 Match Prediction?
Today's Match Prediction: Trinidad and Tobago
Whatsapp: 7065437044
Prediction Charges: 1000 Rs/Match
Lifetime Package (Unlimited Match): 4000 Rs/All Matches
Facebook Page: Cricketwebs
Instagram Account: Cricketwebs
Disclaimer: Our predictions are for entertainment purposes only. Our Website doesn't get involved in or promote betting or gambling. Also, our team strongly discourages behaviors of participating in illegal activities related to cricket. Our experts try to be as correct as possible, but we do not guarantee 100% the right prediction.