Sydney Thunder Women will be eager to extend their winning run when they face Melbourne Renegades Women in the 11th match of the Women's Big Bash League 2023-4. This exciting clash is set to take place at the iconic Sydney Cricket Ground in Sydney.
In their previous game, Sydney Thunder Women secured a convincing 42-run victory over Sydney Sixers Women. The victory was orchestrated by standout performances from Chamari Athapaththu, Phoebe Litchfield, and Heather Knight, helping Sydney Thunder secure their first win of the competition.
On the flip side, Melbourne Renegades Women enjoyed an impressive 81-run win against Adelaide Strikers Women. Stellar displays by Harmanpreet Kaur, Courtney Webb, and Ella Hayward played a pivotal role in this victory.
When it comes to head-to-head encounters, these two teams have squared off 16 times in the history of the Women's Big Bash League. Sydney Thunder Women hold a slight advantage, having won nine of these encounters, while Sydney Sixers Women have seven victories to their name.
Sydney Thunder Women's Strategy:
In the batting department, Sydney Thunder Women will look to Heather Knight, Phoebe Litchfield, Chamari Athapaththu, and wicket-keeper Tahlia Wilson to provide substantial runs. The previous match saw Phoebe Litchfield shine with a top-score of 54 off 28 balls, including six fours and three sixes. Chamari Athapaththu and Tahlia Wilson also made significant contributions.
For their bowling attack, Sydney Thunder Women will rely on the likes of Lauren Bell, Samantha Bates, Sammy-Jo Johnson, Chamari Athapaththu, Hannah Darlington, and Heather Knight. In their previous match, Chamari Athapaththu and Heather Knight demonstrated their prowess by claiming three wickets.
Sydney Thunder Predicted Playing XI:
Chamari Athapaththu
Tahlia Wilson (wk)
Heather Knight (c)
Anika Learoyd
Olivia Porter
Claire Moore
Sammy-Jo Johnson
Hannah Darlington
Lauren Bell
Samantha Bates
Melbourne Renegades Women's Strategy:
In the batting department, Melbourne Renegades Women will pin their hopes on Tammy Beaumont, Harmanpreet Kaur, captain Hayley Matthews, Courtney Webb, and wicket-keeper Josephine Dooley. In their previous match, Courtney Webb and Harmanpreet Kaur played crucial innings, while Tammy Beaumont showcased her form.
For bowling, the Renegades will count on Ella Hayward, Georgia Wareham, Hayley Matthews, and Sarah Coyte to provide timely breakthroughs. In the last game, Ella Hayward, Georgia Wareham, Harmanpreet Kaur, and Hayley Matthews each claimed two wickets.
Melbourne Renegades Predicted Playing XI:
Hayley Matthews (c)
Tammy Beaumont
Sarah Coyte
Josephine Dooley (wk)
Jess Duffin
Ella Hayward
Erica Kershaw
Georgia Prestwidge
Courtney Webb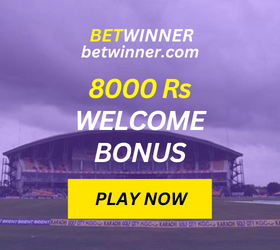 Before diving into the upcoming match, let's take a look at the historical T20 stats and head-to-head records of both teams.
Sydney Thunder T20 Stats and History
Total Matches Played: 118
Wins: 55
Losses: 53
No Results: 10
Ties: 0
Melbourne Renegades T20 Stats and History
Total Matches Played: 115
Wins: 47
Losses: 62
No Results: 6
Ties: 0
Head-to-Head Stats
Sydney Thunder and Melbourne Renegades have faced each other 16 times in T20 matches. The head-to-head stats indicate a closely contested rivalry.
Matches Played: 16
Sydney Thunder Wins: 9
Melbourne Renegades Wins: 7
No Results: 0
These statistics reflect the competitive nature of matches between Sydney Thunder and Melbourne Renegades, making their upcoming clash all the more exciting.
Weather Conditions
The Sydney Cricket Ground pitch is expected to provide a balanced platform for both batsmen and bowlers. With some assistance for the bowlers, the batsmen will need to find the right balance to score runs effectively. However, there's a twist in the tale with the weather forecast.
During the match, light rain showers are anticipated along with a fresh breeze. These weather conditions could introduce unpredictability into the game, affecting team strategies and gameplay. Captains winning the toss will need to consider these factors when deciding whether to bat or bowl.
Venue Details
The Sydney Cricket Ground, located in the heart of Sydney, is ready to host this exciting contest. The previous match played at this venue was won by the side that batted first, underlining the importance of posting a competitive score on the board.
Toss: To Bat
With the venue favoring the side batting first, both teams will be keen to win the toss, elect to bat, and set a challenging target. A solid batting performance followed by effective bowling will likely be the strategy for the team batting first.
Match Prediction
Based on current form and performance, Sydney Thunder Women are the favorites heading into this clash against Melbourne Renegades Women. The presence of players like Phoebe Litchfield, Chamari Athapaththu, Heather Knight, and Lauren Bell, all in excellent form this season, provides a strong foundation for the Thunder.
However, the Melbourne Renegades Women have their share of firepower in both the batting and bowling departments, and they can't be counted out. The match could turn in either team's favor, depending on how they adapt to the prevailing conditions.
Given the overall strength and momentum, Sydney Thunder Women are expected to secure a comfortable victory over Melbourne Renegades Women. Nevertheless, cricket fans can look forward to an entertaining and closely contested battle, especially considering the variable weather conditions that might add a twist to the tale.
Our Winner: Sydney Thunder
Whatsapp: 7065437044
Prediction Charges: 1000 Rs/Match
Women Big Bash League T20 Package: 3000 Rs/All Matches
Lifetime Package (Unlimited Match): 3000 Rs/All Matches
No Demo, No Trial
Facebook Page: Cricketwebs
Instagram Account: Cricketwebs
Disclaimer: Our predictions are for entertainment purposes only. Our Website doesn't get involved in or promote betting or gambling. Also, our team strongly discourages behaviors of participating in illegal activities related to cricket. Our experts try to be as correct as possible, but we do not guarantee 100% the right prediction.