Sri Lanka's campaign in the ICC Cricket World Cup 2023 has been nothing short of a nightmare. After three consecutive losses, they find themselves rooted to the bottom of the table with zero points and a dismal net run rate of -1.532. The Lankan Lions are in dire need of a turnaround, or their World Cup dreams will evaporate rapidly.
Their next challenge brings them face to face with Netherlands at Lucknow on October 21. However, they must not underestimate their opponents, as Netherlands recently pulled off a monumental upset by defeating South Africa, proving that they are a force to be reckoned with.
Teams Preview:
Netherlands Preview: Netherlands has defied expectations in this World Cup. Their remarkable journey through the qualifiers secured them a spot in the tournament, and they have demonstrated that they are not to be taken lightly. In a surprising turn of events, they outplayed South Africa, securing their first-ever One Day International (ODI) victory against a Test-playing nation.
The captain, Scott Edwards, played a pivotal role in this historic win, with a brilliant unbeaten knock of 78 from 69 balls. Edwards is in fine form, having scored 339 runs in the last 10 matches at an impressive average of 56.5 and a strike rate of 110.
All-rounder Bas de Leede has been the backbone of the Netherlands side for a while. He has amassed 368 runs and claimed 21 wickets in his last 9 matches, making him a key player to watch. The leading wicket-taker of the team in the World Cup is Bas de Leede, contributing significantly to their success.
With Logan van Beek and Roelof van der Merwe, both having grabbed 4 wickets each in the tournament, they form a formidable bowling duo. Van der Merwe, in particular, has been impressive, and despite Sri Lanka's proficiency against spin, he may pose a threat on this pitch.
Netherlands Predicted Playing XI:
Sri Lanka Preview: Sri Lanka's performance in the ODI World Cup has been deeply disappointing. Their inability to secure a single win calls for swift action. One of their primary concerns is their batting collapses, which have occurred frequently in crucial matches.
Kusal Mendis has been a standout performer, leading the tournament's scoring charts with 207 runs in 3 matches at an impressive average of 69 and a strike rate of 157. Mendis already boasts a century and looks poised to add another to his tally.
Sadeera Samarawickrama, with 139 runs from 3 matches in the tournament, has shown good form and is likely to make a significant contribution in the upcoming match.
Openers Pathum Nissanka and Kusal Perera have shown promise, and their previous performance against Australia in Lucknow is a testament to their ability. Their confidence may propel them to score big in the upcoming game.
Sri Lanka's bowling has been subpar, with a consistent leakage of runs. Left-arm fast bowler Dilshan Madushanka has been their standout performer, claiming 7 wickets at an average of 26.28 from 3 matches.
Spinners Maheesh Theekshana and Dunith Wellalage, despite their underwhelming performances thus far, may find their rhythm in this match. The Netherlands' batsmen may struggle against spin, offering Sri Lanka an opportunity to regain control.
Sri Lanka Predicted Playing XI: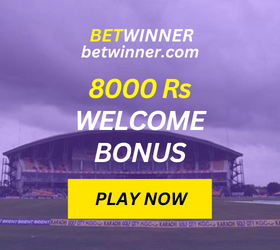 Sri Lanka vs. Netherlands ODI Head-to-Head:
Cricket is often characterized by rivalries, legends, and memorable encounters. Among the more prominent encounters is the one between Sri Lanka and the Netherlands. While it may not be as renowned as other cricketing rivalries, the head-to-head history between these two teams is a compelling story of dominance. Let's delve into the numbers and recount the tale of Sri Lanka's supremacy over the Netherlands in the ODI format.
Sri Lanka's ODI Journey: Sri Lanka has a rich and storied history in One Day Internationals (ODIs). With 905 matches under their belt, they have carved a place for themselves on the international stage. Their journey consists of 413 wins, 448 losses, 39 no-results, and 5 ties. These numbers signify the team's competitive spirit and their consistency in the ODI format.
Netherlands' ODI Sojourn: On the other hand, the Netherlands has embraced the challenge of competing in the ODI arena. Their record includes 117 matches, with 41 wins, 71 losses, 4 no-results, and 1 tie. While the Netherlands may not boast the extensive history of some cricketing giants, they have made their presence felt and continue to grow as a competitive team.
Sri Lanka vs. Netherlands Head-to-Head: A Perfect Record: Now, let's turn our attention to the head-to-head statistics between Sri Lanka and the Netherlands. In the five ODI matches they've played against each other, Sri Lanka has maintained a flawless record. They have emerged victorious in all five encounters, leaving no room for their Dutch opponents to celebrate a win. This unblemished record reflects Sri Lanka's undeniable dominance over the Netherlands.
While these numbers tell a compelling story of one-sided victories, it's worth noting that each encounter between these two teams is an opportunity for the Netherlands to challenge the status quo and script a new narrative.
Score Prediction:
The Ekana Cricket Stadium presents a typical Indian cricket surface. It favors batsmen in the early stages of an innings, allowing for fluent stroke play and run-scoring opportunities. However, as the match progresses, the pitch undergoes a transformation. It becomes slower, and the ball gains grip on the surface. This shift makes batting more challenging in the latter half of the game.
Considering these conditions, teams that are chasing targets around 270-odd may find it difficult as the pitch's slower nature becomes a significant factor.
Weather Forecast:
The weather in Lucknow for this match is expected to be hazy and warm, typical of the Indian subcontinent. While weather conditions may not play a substantial role, teams will still need to adapt to the changing nature of the pitch.
Venue Details:
The Ekana Cricket Stadium has hosted six ODIs so far, and the average first-inning score is 208. The highest team total posted at this venue is South Africa's 311-7 against Australia, which indicates that this is not a high-scoring ground. Teams batting first should aim to preserve wickets and build partnerships, as wickets tend to fall at regular intervals during the middle overs.
The team batting first should target a score of around 270-280 runs, given the conditions and the pitch's behavior.
Toss: To Bat or Bowl?
The Ekana Cricket Stadium's pitch tends to slow down as the game progresses. Consequently, winning the toss and choosing to bat first seems to be the preferred option. This strategy is exemplified by South Africa's recent match against Australia at this venue, where they posted 311-7 while batting first and went on to win by 134 runs.
Netherlands vs. Sri Lanka – Winning Prediction:
Netherlands enters this match with newfound confidence following their stunning victory over South Africa. Their next challenge is Sri Lanka, a team they have never beaten in 50-over cricket in five previous attempts.
While Sri Lanka hasn't been at their absolute best since their loss to India in the Asia Cup final, they remain a formidable side. The Lankan Lions are expected to put up a strong fight against the Netherlands. Having faced each other recently in the ICC Cricket World Cup Qualifier, Sri Lanka emerged victorious on both occasions.
Sri Lanka's top-order batsmen and spinners are their key strengths. This knowledge of their opponent's strengths and weaknesses should work to Sri Lanka's advantage.
Today's Match Prediction: Sri Lanka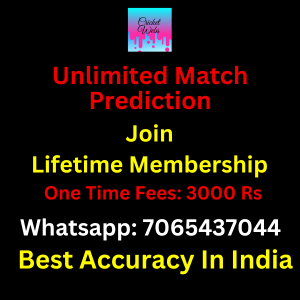 Whatsapp: 7065437044
Prediction Charges: 1000 Rs/Match
Lifetime Package (Unlimited Match): 3000 Rs/All Matches
No Demo, No Trial, No After Match
Facebook Page: Cricketwebs
Instagram Account: Cricketwebs
Disclaimer: Predictions are for entertainment purposes only. We don't get involved in or promote betting or gambling. Also, We strongly discourage behaviors of participating in illegal activities related to cricket. Our experts try to be as correct as possible, but we do not guarantee 100% correctness.