In the Australia One Day Cup 2023-24, both South Australia and New South Wales find themselves at a crossroads, desperately needing a win to boost their campaign. Let's dive into the details of this upcoming encounter.
South Australia's Quest for Redemption:
South Australia's Australia One Day Cup journey has been bumpy thus far, with the team yet to register a single victory, placing them at the bottom of the table. Eager to reverse their fortunes, South Australia aims to use the upcoming match as a statement game, seeking not only a win but also an upward climb on the league standings.
New South Wales in Search of Stability:
New South Wales' season has also been less than stellar, with just one win from three matches, including back-to-back losses after their initial success. The team's losing streak has prompted a pressing need to secure a victory in the upcoming match and regain their lost momentum.
South Australia Preview:
In their previous match, South Australia faced a daunting task of chasing a colossal total of 435 runs. Despite a spirited effort, they fell short by 37 runs. Notable performances came from Jake Fraser-McGurk, who dazzled with an impressive 125 runs, and Nathan McSweeney, who contributed a valuable 62. The bowlers faced a challenging day, with Brendan Doggett and Wes Agar claiming three wickets each.
Key Players for South Australia:
Nathan McSweeney
Jake Fraser-McGurk
South Australia Predicted Playing XI:
Henry Hunt
Jake Fraser-McGurk
Daniel Drew
Nathan McSweeney
Jake Lehmann (c)
Harry Nielsen (wk)
Ben Manenti
Nathan McAndrew
Wes Agar
Henry Thornton
Brendan Doggett
New South Wales Preview:
New South Wales had an intense clash in their previous match, but despite a competitive effort, they lost by a mere 1 wicket. Batting first, they posted a total of 217 runs, with Captain Moises Henriques leading the charge, contributing 82 runs in 84 balls. Daniel Hughes also played a vital role, notching a crucial half-century. Although their bowlers fought valiantly, including a standout performance by Jack Edwards with 4 wickets, they couldn't defend the total in a tightly contested match.
Key Players for New South Wales:
Jack Nisbet
Jack Edwards
Moises Henriques
New South Wales Predicted Playing XI:
Daniel Hughes
Jack Edwards
Kurtis Patterson
Moises Henriques (c)
Oliver Davies
Jason Sangha
Matthew Gilkes (wk)
Chris Green
Ben Dwarshuis
Chris Tremain
Jack Nisbet
Both teams are determined to seize victory in this high-stakes encounter. As the Australia One Day Cup action unfolds, cricket enthusiasts eagerly anticipate the thrilling showdown between South Australia and New South Wales, where only one team will emerge victorious and rejuvenate their campaign.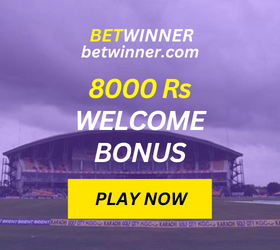 Adelaide's Batting Paradise:
Adelaide Oval has carved a reputation as a haven for batsmen, and this encounter is unlikely to be an exception. The pitch promises a delight for the batsmen, with no visible demons to trouble them. The players will relish their time in the middle as they take advantage of the venue's bounce. The outfield is incredibly fast, and any well-placed shot will race towards the boundary ropes.
Weather Forecast:
The weather is expected to be pleasant, with temperatures hovering around 17 degrees Celsius throughout the day. Fortunately, there are minimal chances of rainfall that could disrupt the match.
Venue Details:
Adelaide Oval, situated in Australia, will serve as the battleground for this thrilling contest.
Toss Decision: Bat First:
The wicket at Adelaide Oval is an excellent surface for batting, allowing the ball to come onto the bat beautifully. The square boundaries may be on the smaller side, but the mid-wicket boundaries are relatively larger. Consequently, both captains are likely to opt to chase after winning the toss.
SAC vs. NSW: Predicted Winner
In a match that holds immense significance for both teams, the battle is poised to go down to the wire. New South Wales has one win under their belt, while South Australia is still searching for their first victory. South Australia's remarkable performance with the bat in the previous match, despite the loss, underscores their potential. Thus, our prediction tips South Australia to clinch victory in this gripping contest.
In this clash between South Australia and New South Wales at Adelaide Oval, the stage is set for an exhilarating showdown that promises to be a treat for cricket fans.
Today's Match Prediction: South Australia
Whatsapp: 7065437044
Prediction Charges: 1000 Rs/Match
Lifetime Package (Unlimited Match): 3000 Rs/All Matches
Facebook Page: Cricketwebs
Instagram Account: Cricketwebs
Disclaimer: Our predictions are for entertainment purposes only. Our Website doesn't get involved in or promote betting or gambling. Also, our team strongly discourages behaviors of participating in illegal activities related to cricket. Our experts try to be as correct as possible, but we do not guarantee 100% the right prediction.