The ICC World Cup 2023 has already delivered a fair share of surprises, with underdogs outshining giants. Afghanistan stunned England, while the Netherlands handed South Africa an unexpected defeat. Amidst this unfolding drama, England and South Africa are set to lock horns in a thrilling encounter at the Wankhede Stadium in Mumbai. Both teams will be eager to secure a crucial victory and enhance their prospects of reaching the top four.
The Afghan Upset and Dutch Delight: The ICC World Cup 2023 has witnessed a series of captivating matches that have defied expectations. England, a pre-tournament favorite, faced an astonishing spin attack from Afghanistan, leading to their second defeat. Chasing a target of 285 runs, England struggled as they lost eight wickets to spinners, eventually falling short by 69 runs.
South Africa, a team with a strong track record in the tournament, was handed a surprise defeat by the Netherlands. In a rain-affected match, the Dutch team set a target of 246 runs for South Africa. The South African side, struggling at 89-5 while chasing, faced a formidable spell from ex-South African international Roelf van der Merwe, resulting in a 38-run loss.
Past Encounters and Expectations: In their previous encounter in February, England and South Africa clashed, with Jos Buttler registering a remarkable century, setting Africa a target of 347 runs. However, the South African chase was thwarted by Jofra Archer's six-wicket haul, which snapped England's losing streak.
Now, as the two teams prepare to face each other once more, Archer is absent from the English squad, and the spotlight falls on players like David Malan, Joe Root, and Jos Buttler, who need to perform consistently. South Africa, led by Quinton de Kock, has shown strong form, with de Kock scoring two centuries in the first two games of the tournament.
Team Preview
England Preview
England, once considered the favorites in the ICC World Cup 2023, has faced unexpected setbacks with two losses in three games. Their campaign is hanging in the balance as they grapple with challenges in both batting and bowling departments.
Opening Pair's Dilemma: In their previous match against Afghanistan, England's struggles against spin were evident as they lost eight wickets to spinners within 25 overs and managed to score just 104 runs. The onus of establishing a solid start lies with the opening duo, Jonny Bairstow and David Malan.
However, Bairstow's form has been underwhelming, with only 87 runs in three games, posing a significant concern for England.
The Malan Magic: In contrast, David Malan, England's leading run-scorer in the tournament, has exhibited remarkable consistency. With 186 runs, including a century, Malan is a vital asset for England. In their match against South Africa, he notched up a century, scoring 118 runs, and established a crucial 232-run partnership with Jos Buttler. All eyes will be on Malan as he emerges as the batsman to watch.
Joe Root's Anchoring Role: At the pivotal number three position, Joe Root assumes the role of an anchor in England's lineup. He has delivered a stellar performance in the World Cup, accumulating 170 runs in three games, which includes two half-centuries.
Middle-Order Woes: However, the middle-order is a cause for concern. Harry Brook and Jos Buttler, positioned at number four and five, are yet to make significant contributions. Brook showed promise with a 66-run innings against Afghanistan but succumbed to pressure. Buttler, the team captain, must step up with an average of 24, which is subpar for a leader.
All-Rounders Struggle: England's all-rounders, including Liam Livingstone, Sam Curran, and Chris Woakes, have collectively managed only 99 runs in the last three games. They have also taken just two wickets each with the ball. The team management might consider introducing Moeen Ali into the squad. Livingstone, with just 30 runs in three games, could lose his place. The inclusion of Ben Stokes is also eagerly awaited.
Bowling Woes: Reece Topley and Adil Rashid are expected to lead England's bowling attack. Topley, with five wickets at an average of 19, is the team's leading wicket-taker. Rashid added three wickets in the previous game, taking his tally to four. Unfortunately, apart from these two, England's bowlers have not been as effective as anticipated.
Key Players for England:
David Malan
Joe Root
Adil Rashid
Predicted Playing XI for England:
South Africa Preview
South Africa faced a surprising loss to the Netherlands after comfortably winning their first two games in the ICC World Cup 2023. The defeat to the bottom-placed team left fans and players in disbelief. Skipper Temba Bavuma, in particular, must be reflecting on the team's performance as they prepare to face England.
Bavuma's Dilemma: Opening batter Temba Bavuma has struggled to find his form in the World Cup, managing to score just 59 runs in three games at an average of 19.66. His inconsistency is creating immense pressure on middle-order stalwarts like Rassie van der Dussen and Aiden Markram. The team will be looking to Bavuma to play a captain's knock against England. His track record, which includes four centuries and two half-centuries in the last 20 games, suggests he has the potential to lead from the front.
De Kock's Dominance: Quinton de Kock has been the standout performer for South Africa in the tournament. The left-handed batter has been in sublime form, amassing 229 runs in three games, including two centuries in the first two matches. He has set the standard for his team and will be closely watched by fans and opponents alike.
Middle-Order Responsibility: With Bavuma's current form concerns, the responsibility will fall on the shoulders of Rassie van der Dussen and Aiden Markram. Markram has been impressive, scoring 163 runs in this World Cup, but what's truly remarkable is his strike rate, which stands at 161.38. The trio of de Kock, van der Dussen, and Markram (excluding Bavuma) has a combined record of 10 centuries and 12 half-centuries in the 24 games South Africa has played over the past two years.
Bowling Challenge: South African bowlers were unable to capitalize on their early success against the Netherlands. The Dutch team was struggling at 112 for 6 in 27 overs but managed to add 123 runs in the next 16 overs. Kagiso Rabada and Marco Jansen are expected to lead the bowling attack, with support from Lungi Ngidi. Rabada is South Africa's leading wicket-taker in the tournament, having secured seven wickets at an impressive average of 19.85. He remains the bowler to watch out for.
The Spin Conundrum: Considering the conditions at Wankhede, South Africa should consider bringing back Tabraiz Shamsi into the squad. Shamsi, along with Keshav Maharaj, can prove to be lethal against England, who struggled against spinners in their last game.
Key Players for South Africa:
Quinton de Kock
Aiden Markram
Kagiso Rabada
Predicted Playing XI for South Africa: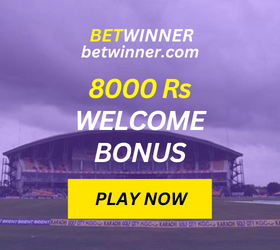 Cricketing Rivalry Renewed: South Africa vs. England in ODI History
Both teams have rich cricketing histories and a fiercely competitive spirit. Let's delve into their ODI stats and history, as well as their head-to-head battle, to get a better understanding of this exciting rivalry.
South Africa's ODI Journey:
Total Matches Played: 662
Matches Won: 404
Matches Lost: 231
Matches with No Result: 21
Tied Matches: 6
South Africa has been a dominant force in the world of ODI cricket. With a winning percentage of over 60%, they have consistently been a formidable team, boasting remarkable records and a history of excellence. Their journey in ODI cricket has been characterized by memorable victories, and they've remained a formidable side in international competition.
England's ODI Expedition:
Total Matches Played: 789
Matches Won: 397
Matches Lost: 353
Matches with No Result: 31
Tied Matches: 8
England, with its rich cricketing heritage, has been a prominent force in ODI cricket. Their expansive history in the limited-overs format is filled with remarkable performances and competitive encounters. With a win percentage hovering around 50%, they have been a consistent competitor in the world of ODIs.
Head-to-Head Stats:
Total Matches Played: 69
Matches Won by South Africa: 33
Matches Won by England: 30
Matches with No Result: 5
Tied Matches: 1
The head-to-head statistics between South Africa and England in ODIs underscore the fierce and balanced rivalry between these two cricketing powerhouses. With South Africa holding the edge in terms of total wins, it's clear that both teams have been highly competitive against each other. Additionally, the presence of tied matches and those with no results highlights the unpredictability and closely fought contests that fans can expect in this upcoming encounter.
As South Africa and England gear up for their next ODI clash, the stage is set for yet another thrilling chapter in their storied history. Cricket enthusiasts can look forward to a highly competitive match filled with extraordinary performances and intense moments.
Sunny Skies and Batting-Friendly Pitches:
The weather forecast for the upcoming ICC World Cup 2023 clash at Wankhede Stadium in Mumbai is filled with good news for cricket enthusiasts. The day is expected to be sunny, with temperatures ranging between 27 and 35 degrees Celsius. The wind will be flowing gently from the west at 10-15 km/h. These conditions are typically conducive to an exciting game of cricket.
Wankhede Stadium has a reputation for its batting-friendly pitches. Batsmen often relish the good pace and bounce offered by the pitch, making it ideal for showcasing their stroke play abilities. The ball tends to come onto the bat beautifully, enabling aggressive shots and high-scoring matches. The early stages of the game usually favor the batsmen.
Spinners' Opportunity as the Game Progresses: However, as the game progresses and the pitch undergoes wear and tear, spinners may come into play. Mumbai's hot and humid weather conditions can lead to pitch deterioration, providing assistance for spinners, particularly in the later stages of the game. Therefore, the balance of power between batsmen and bowlers can shift as the match unfolds.
Venue Details and Toss Decision:
The venue for this exciting encounter is Wankhede Stadium, Mumbai, with a seating capacity for 40,000 spectators. It boasts a rich cricketing history, having hosted 27 Test matches, 29 ODIs, and 9 T20Is. Notably, South Africa holds the record for the highest total on this ground, scoring 438 runs against India.
In terms of the toss, the historical data indicates a preference for teams chasing the target. Out of 10 ODIs played here, the team batting second has emerged victorious 15 times. The average first-innings score hovers around 234 runs. Hence, it's expected that the team winning the toss will likely opt to field first, in line with the trend of the venue. In the last six games, teams have triumphed while batting second on five occasions.
ENG vs RSA: Winning Prediction:
As England and South Africa prepare to face off in this crucial ICC World Cup match, both teams are coming off losses. However, based on their current form, South Africa appears to have a slight advantage over England. Quinton de Kock, who has considerable experience at Wankhede Stadium, is in excellent form and currently leads the run charts.
Although England has lost just once in three appearances at Wankhede, South Africa's history at the venue is remarkable. In their last outing at Wankhede, they hammered 438 runs against India, with de Kock scoring a century and Rabada taking four wickets.
Taking all factors into account, we predict that South Africa will emerge victorious in this contest, setting the stage for an exciting match at the iconic Wankhede Stadium in Mumbai.
Today's Match Prediction: South Africa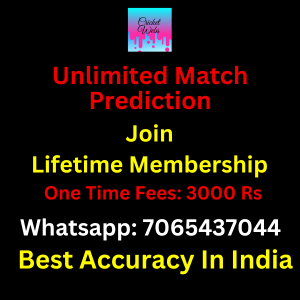 Whatsapp: 7065437044
Prediction Charges: 1000 Rs/Match
Lifetime Package (Unlimited Match): 3000 Rs/All Matches
No Demo, No Trial, No After Match
Facebook Page: Cricketwebs
Instagram Account: Cricketwebs
Disclaimer: Predictions are for entertainment purposes only. We don't get involved in or promote betting or gambling. Also, We strongly discourage behaviors of participating in illegal activities related to cricket. Our experts try to be as correct as possible, but we do not guarantee 100% correctness.