South Africa is on the prowl, eyeing the top two spots in the points table after a commanding 229-run victory over England. As they gear up to face Bangladesh at the iconic Wankhede Stadium in Mumbai on October 24th, the Proteas are riding high on their current third position in the points table, boasting three wins in four games. Bangladesh, on the other hand, is positioned at sixth with two points from four matches.
South Africa's Roaring Comeback
After a stumble against the Netherlands, South Africa quickly regained their stride, and they did so at the famous Wankhede Stadium against the reigning ODI World Champions, England.
Their batting prowess was on full display as South African batters conjured up three half-centuries and a sensational century, amassing a colossal target of 400 runs for the English.
But the true spectacle was yet to come – a fiery assault from the South African bowling unit that propelled them to a 229-run victory in a mere 22 overs.
This remarkable win marked the second-largest victory by runs for a full-member nation in the history of World Cups.
Bangladesh's Recent Test
However, Bangladesh faced the brunt of the hosts' might in their last match. Playing without the stalwart Shakib al Hasan, Bangladesh managed to compile 256 runs, losing eight wickets even after a promising start by the openers.
But it was the Virat Kohli storm that wreaked havoc on the Bangladeshi bowling unit. Bangladesh eventually succumbed to a seven-wicket defeat.
Mahidy Hasan Miraz, with his impressive two-wicket haul in a ten-over spell, was a silver lining in an otherwise challenging contest.
The last showdown between South Africa and Bangladesh unfolded in Centurion, where the latter recorded a memorable nine-wicket victory.
Bowling first, Bangladesh bundled out South Africa for a mere 154 runs, thanks to a remarkable fifer from Taskin Ahmed. The opening duo of Tamim Iqbal and Litton Das carved a 127-run partnership for the first wicket, eventually sealing a nine-wicket victory.
Taskin Ahmed's stellar performance in the series gave Bangladesh a historic ODI series win against the hosts, marking their first-ever triumph on South African soil.
In ODI World Cups, the two teams have an even record, each winning two matches against the other. In the previous World Cup edition, Bangladesh clinched victory by a margin of 21 runs.
South Africa's Lineup
As South African captain Temba Bavuma ponders his playing eleven, he faces a challenging decision, especially after missing the game against England.
Reeza Hendricks, deputizing for Bavuma, made a significant impact, scoring 85 runs off 75 deliveries, including 9 fours and 3 sixes. Bavuma has struggled to find his form in this World Cup, amassing just 59 runs in three games.
A player to watch out for is Quinton de Kock, the dynamic left-handed batter who has been South Africa's leading run-scorer. De Kock has compiled 233 runs in four games, featuring two centuries in the initial two matches.
He also has a formidable track record against Bangladesh, accumulating 428 runs in nine games at an impressive average of 53.20.
The stand-in captain, Aiden Markram, is expected to pair up with Rassie van der Dussen in the third and fourth positions, bringing with them a combined total of 403 runs in four games, each securing a century.
Heinrich Klaasen showcased his potential against England with a match-winning ton, scoring 109 runs off 69 balls, including 12 fours and 4 sixes.
Both Markram and Klaasen have maintained a strike rate of 140, which poses another threat to the Bangladeshi bowling unit.
Marco Jansen demonstrated his all-round prowess against England, scoring 75 runs with an astonishing strike rate of 178.57.
He also took two vital wickets, dismissing Dawid Malan and Joe Root, significantly disrupting the English batting order. Jansen will be complemented by the formidable trio of Kagiso Rabada, Lungi Ngidi, and Gerald Coetzee.
In four games, Rabada has collected eight wickets with an average of 22.12. His record against Bangladesh suggests that he will be the bowler to keep an eye on.
In ten matches, Rabada has bagged 19 wickets against Bangladesh, including a career-best of 6 wickets for a mere 16 runs.
Key Players for South Africa:
Quinton de Kock
Aiden Markram
Kagiso Rabada
South Africa's Predicted Playing XI:
Quinton de Kock (wk)
Temba Bavuma (c)
Rassie van der Dussen
Aiden Markram
Heinrich Klaasen
David Miller
Marco Jansen
Kagiso Rabada
Keshav Maharaj
Lungi Ngidi
Gerald Coetzee
Bangladesh's Resurgence Hopes
Bangladesh's World Cup campaign has faced a downturn since their victorious start. Despite a promising opening match, they have since suffered three losses.
The silver lining for Bangladesh lies in the return of Shakib al Hasan, who is set to bolster their squad. Shakib boasts an impressive track record against South Africa, amassing 492 runs in 16 innings, including five half-centuries.
His performance was instrumental in the last World Cup when he contributed 75 runs against South Africa, leading Bangladesh to a 21-run victory.
Shakib also stands out as the leader of the bowling department, having secured 16 wickets against South Africa with an economy rate of 4.66.
Litton Das will take the role of opener alongside Tanzid Hasan. The duo previously crafted a remarkable 93-run partnership for the first wicket against India.
Litton Das has accumulated two half-centuries in the last two games, making him a key player to watch. In contrast, Mehidy Hasan Miraz has not lived up to the World Cup expectations, having scored 98 runs with the bat and capturing five wickets with the ball in four games.
The middle order features the impressive duo of Mushfiqur Rahim and Mahamadullah, who have exhibited their prowess in the heart of the Bangladeshi innings.
Rahim, with 157 runs in four games and two half-centuries, stands as Bangladesh's leading run-scorer.
On the other hand, Mahamadullah has delivered 87 runs in two innings, boasting the highest strike rate of 102.35 among the playing eleven.
In four matches, Bangladesh has managed to secure 23 wickets. However, the pacers have accounted for just ten of them.
Therefore, it is crucial for Taskin Ahmed, Mustafizur Rahman, and Shoriful Islam to step up and make early breakthroughs.
Taskin Ahmed had a splendid performance in the previous match against South Africa, securing a five-wicket haul and helping Bangladesh clinch an ODI series win for the first time.
With the current formidable South African batting lineup, the onus is on the Bangladeshi bowling unit to deliver early wickets.
Key Players for Bangladesh:
Litton Das
Shakib Al Hasan
Mushfiqur Rahim
Bangladesh's Predicted Playing XI:
Litton Das
Tanzid Hasan
Najmul Hossain Shanto (c)
Mehidy Hasan Miraz
Shakib al Hasan
Mushfiqur Rahim (wk)
Mahmudullah
Nasum Ahmed
Hasan Mahmud
Mustafizur Rahman
Shoriful Islam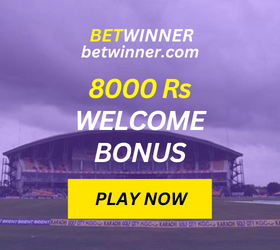 When it comes to the cricketing arena, head-to-head clashes between nations often become the stuff of legends. As we delve into the ODI history of South Africa and Bangladesh, we unearth fascinating insights into their encounters over the years.
South Africa in ODI: A Legacy of Excellence
South Africa's ODI journey has been nothing short of spectacular, with a rich history spanning over 663 matches. Of these, the Proteas clinched victory in an impressive 405 games, showcasing their dominance on the global cricketing stage. The South African team has faced defeat 231 times, but their resilience and skill are undeniable.
In the world of ODI cricket, surprises are bound to occur, leading to 21 matches ending in no results. Additionally, six contests between South Africa and their opponents have concluded in thrilling ties, highlighting the intense competition they bring to the field.
Bangladesh's ODI Adventures: A Work in Progress
Bangladesh, a nation passionate about cricket, has embarked on its own ODI journey, with a total of 427 matches played. While their progress has been commendable, the Tigers have secured victory in 155 encounters.
However, they have experienced defeat 262 times, underscoring the challenges they've faced against formidable opponents.
Similar to South Africa, Bangladesh has navigated through matches resulting in no decisions, with 10 contests ending in no results. Nevertheless, they are yet to taste the exhilaration of a tied game in the ODI format.
The Clash of Titans: South Africa vs. Bangladesh Head-to-Head
As we dive into the captivating head-to-head statistics between South Africa and Bangladesh in the ODI format, a total of 24 matches have been contested.
The Proteas have emerged as dominant figures in this rivalry, securing victory in 18 encounters. Their formidable record showcases their prowess on the field, with consistency in delivering results.
While South Africa has firmly held its ground, Bangladesh has showcased resilience and the potential to spring surprises.
The Tigers have celebrated victory in six matches against the Proteas, underscoring their ability to challenge even the strongest of opponents. Notably, there have been no tied games in this head-to-head rivalry.
Sunshine and Temperature Swings
The weather forecast for the day promises sunshine, with the temperature fluctuating between a comfortable 27 and 35 degrees Celsius. The significance of these conditions cannot be overstated, as they directly impact the gameplay.
Wankhede's Batting-Friendly Pitches
Wankhede Stadium has earned a reputation for its batting-friendly pitches. Batsmen relish the consistent pace and bounce, creating an environment conducive to stroke play and aggressive shots. The ball tends to come onto the bat beautifully, setting the stage for high-scoring matches.
As the game progresses and the pitch begins to wear, spinners can enter the fray. Mumbai's hot and humid conditions can cause the pitch to deteriorate, offering more assistance for spinners, especially in the latter stages of the match.
Venue Details: A Cricketing Cathedral
The Wankhede Stadium in Mumbai, with a spectator capacity of 40,000, is steeped in cricketing history. It has witnessed 27 Tests, 30 ODIs, and 9 T20Is, hosting some of the most memorable matches in the sport's annals. Notably, South Africa holds the record for the highest total on this ground, amassing a formidable 438 runs against India.
Toss: The Chaser's Advantage
In 30 ODIs at Wankhede Stadium, history has favored the teams chasing the target. The side batting second has emerged victorious 15 times, underscoring the advantage of knowing the required target. The average first innings score hovers around 234, indicating the challenges posed by setting a target in this venue.
Considering the recent trend, winning the toss and opting to bowl first appears to be the strategic choice. In the last 7 games at this stadium, teams batting second have secured victory in 5 instances, emphasizing the effectiveness of chasing in this setting.
RSA vs. BAN: A One-Sided Encounter?
Looking at the current form and the gameplay in the ongoing World Cup, it appears that the match might tilt in favor of South Africa. While Bangladesh boasts a better head-to-head record in recent ODIs against South Africa, their performance in this World Cup has been subpar, with three losses in four matches.
On the flip side, South Africa has delivered remarkable performances while defending. Their victories by margins of 102, 134, and 229 runs underscore their strength. With one score exceeding 400 runs and two additional scores over 300 runs in just four games, South Africa enters the match as the clear favorites.
The records also reveal a dominant streak for South Africa at Wankhede Stadium. In their last two appearances at this venue, they amassed a staggering total of 837 runs, averaging 419 runs per game. The statistics paint a compelling picture in favor of the Proteas.
The Prediction: South Africa's Triumph
All signs point toward a convincing victory for South Africa in this encounter with Bangladesh. While cricket is known for its surprises, the formidable form, the venue's history, and the recent trend in chasing at Wankhede Stadium make South Africa the strong contenders for a triumph in this exciting match.
Today's Match Prediction: South Africa
Whatsapp: 7065437044
Prediction Charges: 1000 Rs/Match
Lifetime Package (Unlimited Match): 3000 Rs/All Matches
No Demo, No Trial, No After Match
Facebook Page: Cricketwebs
Instagram Account: Cricketwebs
Disclaimer: Predictions are for entertainment purposes only. We don't get involved in or promote betting or gambling. Also, We strongly discourage behaviors of participating in illegal activities related to cricket. Our experts try to be as correct as possible, but we do not guarantee 100% correctness.