The Women's Big Bash League 2023 is set for an intense showdown as the Sydney Thunder women take on the high-flying Perth Scorchers women in the 44th match at Cricket Central in Sydney.
With both teams eyeing crucial points, this encounter promises to be a gripping battle between bat and ball.
Sydney Thunder Women's Quest for Redemption
Sydney Thunder women, currently positioned at the fourth spot in the league table with six victories and three losses, find themselves in a crucial juncture of the tournament.
Captain Heather Knight is eager to rejuvenate her side's campaign and climb up the standings.
The Thunder women will be looking for an overall improvement in their game, with both bat and ball, to secure a vital win against the table-topping Perth Scorchers.
In their previous meeting this season, Sydney Thunder women suffered a 42-run defeat at the hands of Perth Scorchers women.
With this recent memory, the Thunder women are determined to turn the tables in their favor.
Key Players for Sydney Thunder Women
In the batting department, Sydney Thunder will heavily rely on the likes of Sri Lanka's Chamari Athapaththu, wicket-keeper Tahlia Wilson, captain Heather Knight, all-rounder Marizanne Kapp, and young talent Phoebe Litchfield.
Chamari Athapaththu, in particular, showcased her prowess in the previous match, top-scoring with 43 runs.
The bowling attack will be spearheaded by the experienced Lauren Smith and Chamari Athapaththu, with support from Hannah Darlington and Samantha Bates.
In the last game, Lauren Smith was the standout bowler, claiming 3 for 16 in her four overs.
Predicted Playing XI for Sydney Thunder: Heather Knight (c), Marizanne Kapp, Chamari Athapaththu, Tahlia Wilson (wk), Phoebe Litchfield, Anika Learoyd, Paris Bowdler, Sammy-Jo Johnson, Hannah Darlington, Lauren Smith, Samantha Bates
Perth Scorchers Women: Riding High on Momentum
Perth Scorchers women, perched atop the league table after a resounding 61-run victory against Sydney Sixers women, are brimming with confidence.
The dominant performance was fueled by notable contributions from Beth Mooney, Chloe Ainsworth, Alana King, and Amy Louise Edgar.
The Scorchers will be keen to carry this momentum forward against the Sydney Thunder.
Key Players for Perth Scorchers Women
Beth Mooney's outstanding knock of 91 runs in the previous match solidified her status as a key player for Perth Scorchers.
Supported by Amy Jones and Nat-Sciver Brunt in the batting department, the Scorchers have a formidable lineup.
The bowling attack, led by Amy Louise Edgar, Alana King, Chloe Ainsworth, and Lily Mills, exhibited a strong performance in the last game.
Predicted Playing XI for Perth Scorchers: Sophie Devine (c), Beth Mooney (wk), Maddy Darke, Nat Sciver-Brunt, Amy Jones, Chloe Piparo, Amy Louise Edgar, Piepa Cleary, Alana King, Lilly Mills, Chloe Ainsworth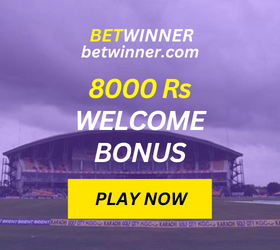 Perth Scorchers Women: T20 Prowess Unleashed
Perth Scorchers Women have established themselves as a force to be reckoned with in T20 cricket, boasting a rich history and impressive stats.
Total Matches Played: 120
Matches Won: 63
Matches Lost: 52
No Result: 5
Tie: 0
With a winning percentage of over 50%, Perth Scorchers Women have consistently displayed their dominance in the T20 arena. Their journey has been marked by strategic victories and noteworthy performances, setting the stage for yet another compelling chapter in their cricketing saga.
Sydney Thunder Women: A Formidable T20 Contender
Sydney Thunder Women, with their competitive spirit and skilled lineup, have carved a significant niche in the T20 landscape.
Total Matches Played: 118
Matches Won: 55
Matches Lost: 53
No Result: 10
Tie: 0
With a closely contested win-loss record, Sydney Thunder Women exemplify resilience and the ability to bounce back from challenges. Their journey in T20 cricket has been characterized by thrilling encounters, establishing them as a team capable of turning the tide in their favor.
Head-to-Head Showdown: Perth Scorchers vs. Sydney Thunder
The history of clashes between Perth Scorchers Women and Sydney Thunder Women adds an extra layer of anticipation to their upcoming showdown.
Total Matches Played: 18
Perth Scorchers Women Wins: 10
Sydney Thunder Women Wins: 7
No Result: 1
In the head-to-head battle, Perth Scorchers Women hold a slight advantage with 10 victories, while Sydney Thunder Women have secured 7 wins. One match ended with no result, underscoring the closely contested nature of their encounters.
Weather Conditions: A Battle in Sunny Intervals
The stage is set for an interesting battle between bat and ball as the wicket prepared for the game at Cricket Central will undoubtedly play a pivotal role. The weather forecast adds a layer of complexity, with sunny intervals and humidity hovering around 87%. These conditions are likely to impact the behavior of the pitch, presenting challenges for both batting and bowling sides.
Venue Details: Cricket Central in Sydney
Cricket Central in Sydney will be the battleground for this crucial Women's Big Bash League clash.
The venue has witnessed thrilling encounters throughout the tournament, and the 44th match is expected to be no different.
Both teams, Sydney Thunder women and Perth Scorchers women, will be eyeing a competitive outing on this pitch to secure crucial points in the league.
Toss Strategy: Batting Takes Precedence
As the teams gear up for the 44th match, the toss is likely to play a crucial role in determining the course of the game.
The conditions and pitch dynamics suggest that both teams will be keen to win the toss, opt to bat first, and set a formidable target on the board.
The importance of putting runs on the scoreboard cannot be overstated, considering the potential challenges posed by the pitch and weather conditions.
SYTW vs. PRSW: Winning Prediction
In this highly anticipated clash, the table-toppers Perth Scorchers women enter the game as clear favorites based on their current form.
With key players like Beth Mooney, Sophie Devine, Chloe Ainsworth, and Alana King delivering stellar performances throughout the season, Perth Scorchers will be aiming to continue their winning streak against Sydney Thunder women.
Our Winner: Perth Scorchers Women
Disclaimer: Our predictions are for entertainment purposes only. Our Website doesn't get involved in or promote betting or gambling. Also, our team strongly discourages behaviors of participating in illegal activities related to cricket. Our experts try to be as correct as possible, but we do not guarantee 100% the right prediction.