The Women's Big Bash League (WBBL) is entering its crucial final phase of league matches, setting the stage for an exhilarating clash between the Perth Scorchers and the Adelaide Strikers. As the league reaches its halfway mark, both teams find themselves neck and neck on the points table, separated only by net run rate, highlighting the intensity and parity between them.
Teams on Identical Trajectories
The Perth Scorchers and the Adelaide Strikers are undergoing a parallel journey in this edition of the WBBL. Their identical patterns on the points table have made every match a decisive one, with both teams aiming to secure victory and ascend to the top position. The impending match between these two sides holds immense significance as they strive to extend their unbeaten streak and edge closer to the summit of the table.
Perth Scorchers' Recent Form and Key Players
In their previous outing, the Perth Scorchers showcased an impressive performance, successfully chasing down a challenging total of 173 runs within 17.2 overs. The dynamic batting duo of Beth Mooney (59 runs) and Sophie Devine (52* runs) played pivotal roles in achieving the target. The supporting contributions from Amy Jones and Maddy Drake accelerated the chase, propelling their team to victory.
The Scorchers' bowling unit displayed efficiency by limiting the opposition to 171/6. Alana King, Amy Edgar, Chloe Ainsworth, and Taneal Panaseal took crucial wickets, complementing Sophie Devine's economical bowling.
Perth Scorchers Predicted Playing XI: Beth Mooney, Sophie Devine, Amy Jones, Mady Drake, Chloe Piparo, Lisa Griffith, Alana King, Amy Edgar, Chloe Ainsworth, Taneal Panachseal, Lilly Mills
Adelaide Strikers' Recent Form and Key Bowlers
The Adelaide Strikers exhibited their prowess in the last encounter by comfortably chasing a total of 115 runs, with Katie Mack contributing significantly with 50 runs. Tahila McGrath's crucial knock of 38 runs provided stability and partnership, aiding their team to secure the win in just 17.1 overs.
Their bowling unit effectively restricted the opposition to 114/6, with Amanda Jade Wellington and Anesu Mushangwe claiming two wickets each. Bowlers like Jemma Barsby, Tahila McGrath, and Megan Schutt supported the cause with economical spells.
Adelaide Strikers Predicted Playing XI: Katie Mack, Tahila McGrath, Laura Wolvaart, Bridget Patterson, Gibson, Adams, Annie O Neil, Amanda Jade Wellington, Gibson, Jemma Barsby, Megan Schutt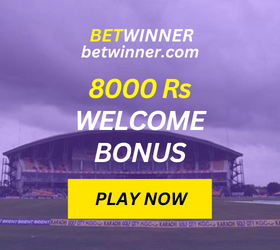 Perth Scorchers Women: A History of Resilience
The Perth Scorchers Women have stood strong in their T20 journey, participating in a total of 120 matches. Their record of 63 wins against 52 losses, with 5 no-results, underlines the team's resilience and competitive nature. The Scorchers have made significant strides in the T20 format, displaying consistency and strength in their gameplay.
Adelaide Strikers Women: A Quest for Success
On the other side of this enthralling rivalry, the Adelaide Strikers Women have had a competitive run in the T20 arena, also participating in 120 matches. With 58 victories against 56 losses and 6 no-results, the Strikers have navigated their T20 journey with an ardent spirit. Their performances reflect a quest for success and a constant effort to make an impact in the league.
Head-to-Head Battles
The head-to-head encounters between these two powerhouses have been intense, with 18 matches showcasing their competitive zeal. Adelaide Strikers Women have managed to secure 10 victories against the Perth Scorchers Women's 7, while one match concluded without a result. These statistics highlight the closely contested battles and the determination of both teams to outdo each other in thrilling encounters.
Favorable Weather in Perth
The match day in Perth promises a bright and sunny day, free from any rain forecasts. This weather forecast sets an ideal backdrop for an enthralling cricket encounter, ensuring uninterrupted play and a thrilling contest between bat and ball.
Venue at Perth: A Balanced Track Awaits
The Perth venue offers a balanced track with good bounce, providing an even platform for both batsmen and bowlers. However, as the match progresses, the pitch may offer challenges for the bowlers, creating an intriguing dynamic for the teams. The expected scores range between 150-160 runs, setting the stage for a competitive battle with both teams striving to build a defendable total or chase down the target.
Toss: To Bowl – Decisive Strategy
The decision to bowl first after winning the toss seems to be a decisive strategy for both teams, as indicated by the venue statistics. Notably, 3 out of 4 matches played here have been won by the teams chasing the total, signaling the importance of the toss in setting the tone for the game.
PS-W vs. AS-W: Prediction Favors Perth Scorchers
Analyzing the strengths and recent performances of both sides, the prediction for this upcoming match leans toward the Perth Scorchers Women. Renowned for their strong and consistent lineup, the Scorchers have displayed both batting and bowling depth in their recent games. However, the Adelaide Strikers have also shown a strong form, successfully chasing good scores and displaying rhythm in their game.
Our Winner: Adelaide Strikers Women
Whatsapp: 7065437044
Prediction Charges: 1000 Rs/Match
Women Big Bash League T20 Package: 3000 Rs/All Matches
Lifetime Package (Unlimited Match): 3000 Rs/All Matches
No Demo, No Trial
Facebook Page: Cricketwebs
Instagram Account: Cricketwebs
Disclaimer: Our predictions are for entertainment purposes only. Our Website doesn't get involved in or promote betting or gambling. Also, our team strongly discourages behaviors of participating in illegal activities related to cricket. Our experts try to be as correct as possible, but we do not guarantee 100% the right prediction.