Cricket enthusiasts are in for an exciting showdown as Oman faces Singapore in the 5th T20 match of the ICC Mens T20I World Cup Asia Finals 2023. With both teams eager to secure a victory, the match promises to be a thrilling encounter.
Match Details
Match: OMAN vs SIN, 5th Match, Group A, ICC Mens T20I World Cup Asia Finals 2023
Date: Tuesday, October 31, 2023
Time: 8:45 AM (Oct 31)
Venue: Tribhuvan University International Cricket Ground, Kirtipur
The clash between Oman and Singapore is a crucial fixture in the ongoing tournament, where each team's performance could significantly impact their standing in the competition.
Toss Prediction
The toss plays a crucial role in T20 matches, often influencing the outcome. For this clash, the prediction favors Singapore to win the toss and have the opportunity to make a crucial decision.
Venue Details
The Tribhuvan University International Cricket Ground in Kirtipur sets the stage for this epic encounter. With a capacity of 20,000 spectators, the ground provides a fitting backdrop for this T20 showdown.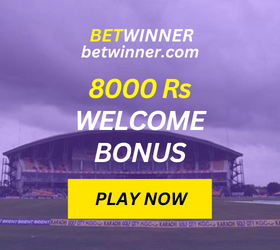 Team Statistics
Let's take a quick look at the teams' T20 stats and history:
Oman T20 Stats and History
Total Matches Played: 61
Matches Won: 28
Matches Lost: 32
Matches with No Result: 1
Matches Tied: 0
Singapore T20 Stats and History
Total Matches Played: 41
Matches Won: 14
Matches Lost: 27
Matches with No Result: 0
Matches Tied: 0
Head-to-Head Stats
Intriguingly, Oman and Singapore have never crossed paths in T20 cricket. This encounter will mark their first meeting in this format, adding an element of unpredictability to the clash.
Score Predictions
As for the score predictions:
If Oman bats first, they are likely to post a score of 139 or more.
If Singapore gets to bat first, they are expected to reach a total of 120 or above.
Winning Chances
According to the predictions, Oman is the favored team with a 78% chance of securing a victory in this match. Singapore, with a 22% chance, aims to challenge Oman's dominance and create an upset.
Match Prediction
In the world of cricket, predictions are often laced with excitement and intrigue. Today's prediction leans towards Oman as the victor in this high-stakes encounter. However, it's essential to remember that cricket, known for its surprises and unpredictability, can always deliver unexpected results.
Disclaimer
While predictions add an extra layer of excitement to the game, they are for entertainment purposes only. It's essential to maintain the spirit of fair play and remember that involvement in betting or gambling related to cricket is discouraged. The predictions strive for accuracy but don't guarantee 100% correctness. In the end, it's the players on the field who determine the actual outcome. Enjoy the game responsibly and may the best team win!