Oman vs Bahrain Semi Final 1 T20 match prediction, let's find out who will win? Today's match prediction of OMAN vs BHR Semi Final 1 T20 2023 is given below. Oman vs Bahrain Semi Final 1 T20 match is scheduled to be held on Friday, 3rd November 2023 at Tribhuvan University International Cricket Stadium, Kirtipur. Cricketwebs provide 100% match prediction tips for every cricket match.
Oman Preview
In a riveting showdown at the ICC Men's T20I World Cup Asia Finals 2023, Oman triumphed over Nepal in a nail-biting encounter, securing a thrilling win by a narrow margin of 5 runs. Oman set a total of 145 for 9 in their allotted 20 overs. Their batting effort was led by Kashyap, who contributed a solid 85, supported by notable performances from Pratik Athavale and Aqib Ilyas.
Nepal, chasing 146 for victory, began their innings with vigor. However, they faltered under the pressure of Oman's disciplined bowling attack. Kushal Bhurtel's brisk 26 and Aasif Sheikh's composed 58 brought some momentum, but Nepal's middle order struggled against the skillful bowling by Mehran Khan and Bilal Khan, eventually getting bowled out for 140 runs in 20 overs.
The bowling unit of Oman was exceptional in their execution. Bilal Khan led the attack with 3 wickets, complemented by Mehran Khan, Shakeel Ahmed, and Aqib Ilyas, who picked up two wickets each. Their precise and strategic bowling ultimately led to Nepal's downfall, denying them the necessary breakthroughs they needed.
This enthralling match unfolded with intense twists and turns, making it a remarkable fixture in the ICC Men's T20I World Cup Asia Finals. Oman's hard-fought victory reflected their determination and resolve to emerge victorious, setting the stage for an intense and competitive tournament as it progresses.
Bahrain Preview
As Bahrain advances to the semifinals of the ICC Men's T20I World Cup Asia Finals, anticipation and excitement rise for the clash against Oman. The team's recent performance against Kuwait showcased their mettle, scoring 158-9 in their 20 overs. Led by Umer Toor, their captain, the team's batting was marked by contributions from Imran Anwar, Imran Ali, and Haider Butt, displaying a blend of composure and aggression.
Their opponent in the upcoming semifinal, Oman, has demonstrated their prowess in the tournament, thus setting the stage for an electrifying encounter. While Bahrain's batting unit exhibited resilience against Kuwait, the focus will be on refining their strategy and fortifying their gameplay to face the challenges posed by Oman's competitive lineup.
The bowlers, led by Rizwan Butt and Ali Dawood, managed to restrict Kuwait to 160-6 in 16.3 overs, ensuring the team's progress to the semifinals. Bahrain's well-balanced bowling attack aims to curtail Oman's free-flowing batting and maintain tight control in the crucial stages of the match.
Today's Oman vs Bahrain Semi Final 1 T20 2023 Match Detail, Playing XI, Pitch Report, Fantasy Cricket Tips, and Match Preview
Match: OMAN vs BHR, Semi Final 1, ICC Mens T20I World Cup Asia Finals 2023
Date: Friday, November 03, 2023
Time: 8:45 AM (Nov 03)
Venue: Tribhuvan University International Cricket Ground, Kirtipur
Who Will Win OMAN vs BHR Semi Final 1 T20 Match Toss?
Toss Prediction: Bahrain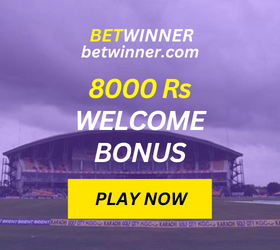 Oman Squad:
Zeeshan Maqsood (c), Shakeel Ahmed, Fayyaz Butt, Sandeep Goud, Aqib Ilyas, Ayaan Khan, Bilal Khan, Mehran Khan, Naseem Khushi, Shoaib Khan, Kaleemullah, Kashyap Prajapati, Bukkapatnam Siddharth, Mohammad Nadeem, Pratik Athavale
Bahrain Squad:
Umer Toor (c), Sohail Ahmed, Haider Butt, Imran Ali Butt, Junaid Aziz, Ahmer Bin Nasir, Rizwan Butt, Ali Dawood, Sachin Kumar, Abdul Majid Abbasi, Yasser Nazir, Sai Sarthak, Sathaiya Veerapathiran, Imran Anwar, Sarfaraz Ali
Venue Details
Stadium: Tribhuvan University International Cricket Ground
City: Kirtipur
Capacity: 20,000
Ends: Pavillion End, Chobar End
Oman and Bahrain's Position in ICC Men's T20I World Cup Asia Finals 2023
The ICC Men's T20I World Cup Asia Finals 2023 has showcased an enthralling display of cricket, with teams competing fiercely to secure their spot in the tournament. Oman and Bahrain, representing Group A and Group B respectively, have put forth commendable performances, shaping the point tables significantly.
Oman's Dominance in Group A
Oman's campaign in Group A has been exemplary, winning all three of their matches. With a perfect record, they stand atop the points table, accruing a total of 6 points. Their stellar performances have not only secured their position but also established their dominance in the group. Oman's net run rate (NRR) of +0.983 further reinforces their comprehensive victories.
Bahrain's Steady Run in Group B
In Group B, Bahrain has shown resilience, winning one out of three matches. With a total of 2 points, they are in the middle of the table. Although Bahrain has faced two losses, their triumph has kept them afloat in the competition. The team's NRR of -0.398 suggests they're still very much in contention.
T20 Cricket: Oman and Bahrain in a Balanced Battle
In the realm of T20 cricket, Oman and Bahrain stand as competitive forces, showcasing their prowess with a robust history of matches. As these two teams prepare to collide, their stats and history add to the anticipation of a riveting encounter.
Oman's T20 Cricket Journey
Oman's T20 cricket journey spans 47 matches, reflecting a balanced effort. With 22 victories and 24 losses, they have maintained a competitive edge. Although they've encountered a single no-result game, they've yet to engage in a tied match. Oman's performance underscores their determination and capability in the fast-paced T20 format.
Bahrain's T20 Track Record
On the other side, Bahrain's history in T20 cricket comprises 62 matches, echoing a similar trend of competitiveness. With 29 wins and 32 losses, Bahrain has embraced the thrill and challenges of the game. Like Oman, they've had a solitary no-result encounter without facing any ties. Bahrain's history showcases their resilience and the ability to maneuver through the dynamics of T20 cricket.
Head-to-Head Clash: Oman vs. Bahrain
When these two teams lock horns, their head-to-head stats further intensify the excitement. With four encounters in total, both Oman and Bahrain have shown an equal share in victories. Each team has claimed two wins apiece, making the forthcoming clash even more intriguing. No matches between them have resulted in no decisions, keeping their rivalry finely poised.
As Oman and Bahrain gear up for their fifth encounter, their even-steven head-to-head record sets the stage for a thrilling battle. The teams' performances and balance in their historical stats promise an exciting display of skill and determination, making the impending clash a must-watch spectacle in the world of T20 cricket.
OMAN vs BHR Semi Final 1 T20 Score Prediction:
If Oman Bat First: 168+
If Bahrain Bat First: 132+
Winning Chances Of Oman and Bahrain?
Oman winning chances are 82% in this match
Bahrain winning chances are 18% in this match
Who will win today's Oman vs Bahrain Semi Final 1 T20 2023 cricket match prediction?
Today's Match Prediction: Oman
Disclaimer: Predictions are for entertainment purposes only. We don't get involved in or promote betting or gambling. Also, We strongly discourage behaviors of participating in illegal activities related to cricket. Our experts try to be as correct as possible, but we do not guarantee 100% correctness.