Nepal vs United Arab Emirates 2nd Semi-Final T20 match prediction, let's find out who will win? Today's match prediction of NEP vs UAE 2nd Semi-Final T20 2023 is given below. Nepal vs United Arab Emirates 2nd Semi-Final T20 match is scheduled to be held on Friday, 3rd November 2023 at Mulpani Cricket Ground, Kathmandu. Cricketwebs provide 100% match prediction tips for every cricket match.
Nepal Gears Up for Semifinals After Intense Encounter with Oman
Nepal's T20 World Cup journey has been an exhilarating rollercoaster, marked by moments of glory and tough battles. As they prepare for the upcoming semifinal against the United Arab Emirates (UAE), Nepal aims to rebound from their narrow defeat against Oman.
The recent match against Oman showcased Nepal's tenacity in the tournament. While chasing a target of 146 runs, the Nepalese batting line faced formidable challenges, leading to a total of 140 runs before losing all their wickets.
Kushal Bhurtel's impressive 26 runs and skipper Rohit Paudel's commanding 12 runs off just 12 balls initially raised hopes. However, the lack of substantial partnerships and Oman's disciplined bowling caused a batting collapse. Aasif Sheikh, with a promising 8 runs, fought valiantly, but the overall efforts fell short against Oman's bowling attack.
Despite the setback, Nepal exhibited commendable team spirit and remarkable intent, evident in Sompal Kami's 12 runs and Gulsan Jha's notable 35 runs. Their bowlers, Bilal Khan and Shakeel Ahmed, made impactful contributions, though it couldn't quite salvage the game.
The decision to bowl first by winning the toss hinted at Nepal's faith in their bowlers. However, Oman managed to set a challenging target, and Nepal's batting struggled to meet it, leading to the defeat by a mere 5 runs.
Looking ahead to the semifinals, Nepal remains determined, eager to rectify their errors and put their best foot forward against the United Arab Emirates, promising an intense and hard-fought encounter.
United Arab Emirates Poised for Semifinals Following Strong Victory over Hong Kong
United Arab Emirates (UAE) has demonstrated their cricketing prowess, entering the T20 World Cup semifinals on a high note after a commanding 22-run victory over Hong Kong in their recent group stage match.
The UAE team's batting display against Hong Kong was marked by a stellar performance from Muhammad Waseem, the captain, who scored a commanding 46 runs off 24 balls. The skipper's aggressive innings laid the groundwork for a formidable total of 176 runs.
Batsmen such as Alishan Sharafu (34 runs) and Basil Hameed (51 runs) also played crucial roles, contributing significant runs to the team's tally. While the innings experienced a few quick wickets, Ali Naseer's unbeaten 11 runs and Aayan Khan's partnership supported the UAE team to set a competitive total for their opponents.
In their defense, UAE's bowlers showed great resilience in containing Hong Kong's batsmen. Yasim Murtaza, with a stellar 4-wicket haul, was instrumental in stifling Hong Kong's batting lineup, while Nasrulla Rana and Ali Naseer claimed crucial wickets, ensuring their opponent struggled to reach the target. Hong Kong finished their innings with 154 runs for the loss of 8 wickets, falling short of the target set by UAE.
The emphatic victory over Hong Kong has bolstered UAE's confidence as they head into the semifinals against Nepal. UAE's batting strength, combined with a well-rounded bowling unit, reflects the team's preparedness and determination to secure a spot in the T20 World Cup final. Their focused approach and the morale-boosting win ensure a riveting contest in the upcoming semifinal clash against Nepal.
Today's Nepal vs United Arab Emirates 2nd Semi-Final T20 2023 Match Detail, Playing XI, Pitch Report, Fantasy Cricket Tips, and Match Preview
Match: UAE vs NEP, Semi Final 2, ICC Mens T20I World Cup Asia Finals 2023
Date: Friday, November 03, 2023
Time: 8:45 AM (Nov 03)
Venue: Mulpani Cricket Ground, Kathmandu
Who Will Win NEP vs UAE 2nd Semi-Final T20 Match Toss?
Toss Prediction: United Arab Emirates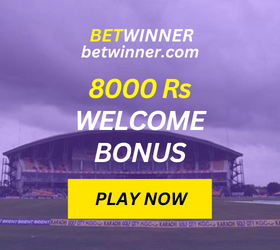 United Arab Emirates Squad:
Muhammad Waseem (c), Aayan Afzal Khan, Alishan Sharafu, Ali Naseer, Aryansh Sharma, Asif Khan, Basil Hameed, Junaid Siddique, Karthik Meiyappan, Khalid Shah, Nilansh Keswani, Sanchit Sharma, Muhammad Jawadullah, Vriitya Aravind (wk), Zahoor Khan
Nepal Squad:
Rohit Paudel (c), Dipendra Singh Airee, Binod Bhandari, Kushal Bhurtel, Abinash Bohara, Pratis GC, Gulsan Jha, Sundeep Jora, Karan KC, Sompal Kami, Sandeep Lamichhane, Kushal Malla, Lalit Rajbanshi, Aasif Sheikh, Bibek Yadav
Venue Details
Stadium: Mulpani Cricket Ground
City: Kathmandu
Capacity: 13,000
Hosts to: Nepal
Nepal and United Arab Emirates Stand Firm in the Point Table of ICC Mens T20I World Cup Asia Finals 2023
The ICC Mens T20I World Cup Asia Finals 2023 has witnessed an electrifying display of cricketing prowess, marked by the strategic positioning of Nepal and the United Arab Emirates (UAE) on the points table. Both teams have demonstrated exceptional skill, securing favorable standings in their respective groups.
Nepal's Remarkable Journey
Nepal, in Group A, has remarkably won two out of three matches, affirming their dominance on the points table. With a commendable run, Nepal amassed four points with a solid Net Run Rate (NRR) of +0.729. This positioning reflects their determination and the incredible performance showcased in the tournament.
United Arab Emirates' Exceptional Form
Meanwhile, in Group B, the United Arab Emirates emerged as the frontrunner, securing a perfect record with three consecutive victories. Their flawless streak garnered them six points, leading the group with a stellar NRR of +1.445. The UAE's consistent and dominant gameplay has made them a formidable force in the tournament.
These remarkable standings of Nepal and the UAE reflect their exceptional performance, showcasing their mettle in the tournament. With their skillful gameplay and strategic execution, both teams have positioned themselves as formidable contenders, making their presence felt in the ICC Mens T20I World Cup Asia Finals.
Nepal vs. United Arab Emirates: A Rivalry in T20 Cricket
The cricketing history between Nepal and the United Arab Emirates (UAE) is one of fierce battles, marked by exceptional gameplay and thrilling encounters. As these two teams gear up to face each other once again, the stats and history reveal a closely contested rivalry in T20 cricket.
Nepal's T20 Journey
Nepal, having played a total of 67 T20 matches, boasts an impressive record of 41 wins. With 25 losses and just one no-result encounter, Nepal has shown its prowess in this format. Despite not having encountered a tie, their journey reflects a formidable presence in the T20 arena.
United Arab Emirates' T20 Records
The UAE, with 88 T20 matches under its belt, stands strong with 44 victories. Their 43 losses and one no-result game indicate the competitive nature of their matches. Similar to Nepal, they haven't faced a tie, showcasing a history marked by intense contests and dramatic conclusions.
Head-to-Head Battle
When Nepal and the UAE clash on the field, it's an even contest. With nine matches played between them, the UAE has a slender lead, winning five encounters. Nepal, with four victories, has continuously challenged their Emirati counterparts, creating a compelling rivalry.
As these statistics reveal, the forthcoming match promises a thrilling and closely fought battle. With history tipping in favor of the UAE in terms of head-to-head encounters, Nepal will be eager to level the playing field and showcase their strength in what is bound to be another intense and exciting T20 showdown.
NEP vs UAE 2nd Semi-Final T20 Score Prediction:
If Nepal Bat First: 172+
If United Arab Emirates Bat First: 148+
Winning Chances Of Nepal and United Arab Emirates?
Nepal winning chances are 51% in this match
United Arab Emirates winning chances are 49% in this match
Who will win today's Nepal vs United Arab Emirates 2nd Semi-Final T20 2023 cricket match prediction?
Today's Match Prediction: Nepal
Whatsapp: 7065437044
Prediction Charges: 1000 Rs/Match
Lifetime Package (Unlimited Match): 3000 Rs/All Matches
No Demo, No Trial, No After Match
Disclaimer: Predictions are for entertainment purposes only. We don't get involved in or promote betting or gambling. Also, We strongly discourage behaviors of participating in illegal activities related to cricket. Our experts try to be as correct as possible, but we do not guarantee 100% correctness.