The Women's Big Bash League 2023 is in full swing, and in the upcoming clash, the defending champions, Adelaide Strikers Women, are set to kick off their campaign against the formidable Melbourne Stars Women. The Strikers, playing on home turf, will aim for a strong start, while the Stars have already shown their mettle by defeating the Sydney Sixers Women.
Adelaide Strikers Women face a challenging task, given their recent record against the Melbourne Stars Women. Having secured only one win in their last three encounters, they'll be eager to turn the tables. This clash promises to be an exciting contest between two of the competition's top contenders.
Teams Preview:
Adelaide Strikers Preview: The defending champions, led by Georgia Adams, will look to begin their title defense on a high note. Armed with a squad of talented players, Adams will seek their best performances. Although their recent record against the Melbourne Stars Women is subpar, they are determined to rectify that statistic.
The opening pair of Ella Wilson and Katie Mack will play a crucial role in getting the Strikers off to a solid start, even against a formidable bowling attack. Laura Wolvaardt, at No. 3, is a strong player and will look to contribute alongside Tahlia McGrath and Bridget Patterson. The Strikers possess reliable finishers in Madeline Penna and Amanda Wellington.
With a strong bowling lineup, they expect commendable performances from Darcie Brown and Megan Schutt with the new ball. Amanda Wellington, who impressed in the last season, shoulders significant expectations. McGrath and Jemma Barsby will be vital in applying pressure on the opposition.
Adelaide Strikers Predicted Playing XI:
Georgia Adams (c)
Laura Wolvaardt
Katie Mack
Tahlia McGrath
Ella Wilson (wk)
Bridget Patterson
Madeline Penna
Darcie Brown
Jemma Barsby
Amanda Wellington
Megan Schutt
Melbourne Stars Preview: Meg Lanning's Melbourne Stars started the season with a thrilling 2-run victory over the Sydney Sixers, displaying their composure under pressure. The team has a commendable record against the Adelaide Strikers, and Lanning, who leads by example, will be eager to lead from the front in this encounter.
In the previous game, Lanning played a captain's innings and will aim to provide a strong start alongside Sophia Dunkley. With a formidable middle order, the Stars will look for key contributions from Annabel Sutherland, Maia Bouchier, and Alice Capsey. The likes of Nicole Faltum, Rhys McKenna, and Kim Garth add depth to their batting lineup.
On the bowling front, Sophie Day and Kim Garth impressed in the last game. The team will rely on them to deliver strong spells with the new ball. Milly Illingworth and Rhys McKenna will be looking to improve their line and length. With the additional support of Sutherland, Sasha Moloney, and Capsey, the Stars boast a potent bowling attack.
Melbourne Stars Predicted Playing XI:
Meg Lanning (c)
Sophia Dunkley
Alice Capsey
Annabel Sutherland
Maia Bouchier
Nicole Faltum (wk)
Kim Garth
Sasha Moloney
Rhys McKenna
Sophie Day
Milly Illingworth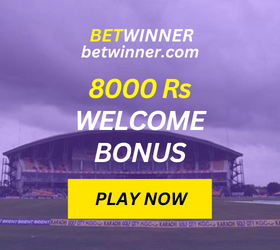 Melbourne Stars Women vs. Adelaide Strikers Women – T20 Clash of the Titans
As the Melbourne Stars Women gear up to face off against the Adelaide Strikers Women in an upcoming T20 battle, fans eagerly await the thrilling showdown between two formidable sides in the Women's Big Bash League 2023. Let's take a closer look at the T20 stats and history of these two teams and their head-to-head encounters.
Melbourne Stars Women T20 Stats and History:
Total Matches Played: 114
Matches Won: 45
Matches Lost: 60
No Results: 9
Ties: 0
The Melbourne Stars Women have been active participants in the T20 format, with a history of 114 matches to their name. They have secured victory on 45 occasions, showcasing their competitiveness. While they faced defeat 60 times, their record features 9 matches that ended without a result. Notably, they have yet to experience a tied T20 encounter.
Adelaide Strikers Women T20 Stats and History:
Total Matches Played: 120
Matches Won: 58
Matches Lost: 56
No Results: 6
Ties: 0
The Adelaide Strikers Women, no strangers to the T20 format, have an even more extensive history with 120 matches under their belt. They've clinched victory in 58 contests, affirming their competitive spirit. Their 56 losses highlight the fierce competition in women's T20 cricket. Additionally, 6 matches in their history concluded with no result, and like their opponents, they have not faced a tied T20 game.
Melbourne Stars Women vs. Adelaide Strikers Women Head-to-Head Stats:
Total Matches Played: 16
Melbourne Stars Women Won: 9
Adelaide Strikers Women Won: 7
No Result: 0
In their head-to-head encounters, these two teams have clashed a total of 16 times. The Melbourne Stars Women have come out on top in 9 of these battles, demonstrating their competitive edge over the Adelaide Strikers Women. However, the Strikers haven't lagged far behind, securing victory in 7 matches, making this contest an intriguing and unpredictable showdown. Thus far, they have not encountered any tied matches in their T20 clashes.
Weather Conditions: Expect clear skies over Adelaide, promising ideal conditions for a competitive T20 clash. The absence of rain or adverse weather will set the stage for an uninterrupted and thrilling contest between these two women's teams.
Pitch Report: The Karen Rolton Oval in Adelaide is renowned for providing a flat surface, and the upcoming match should be no exception. Batters will relish the opportunity to exploit the conditions, with the ball coming onto the bat sweetly. This pitch offers an excellent platform for stroke play, enabling batters to unleash their full array of shots.
Given the nature of this ground, the team that opts to bat first will aim to set a formidable target. A total exceeding 170 runs on the board is likely to be the threshold for feeling secure and competitive in this high-scoring venue.
Venue Details:
Karen Rolton Oval, Adelaide
Pitch Characteristics: Flat surface with shorter square boundaries
Pitch Behavior: Batters enjoy playing on this track
Bowlers' Challenge: Fast bowlers find some assistance early on
Spinner's Conundrum: Spinners face challenges due to shorter dimensions
With its smaller boundaries and relatively short square, Karen Rolton Oval favors batters. The pitch's flat nature allows for free-flowing strokeplay, while the fast bowlers can exploit early conditions, albeit briefly. However, spinners may find the going tough, as the dimensions limit their effectiveness.
Toss Prediction: To Bat Considering the pitch's history of producing high-scoring games and the limited assistance for bowlers, the team winning the toss will likely choose to bat first. Establishing a formidable total early in the game is the key to success on this unforgiving batting-friendly surface.
ADS-W vs. MLS-W – Winning Prediction: While the Adelaide Strikers Women aim to overcome their historical struggles against the Melbourne Stars Women, the latter holds the advantage with their current form and a strong batting lineup. With the conditions favoring batters, the Stars Women are poised to clinch the victory.
Our Winner: Melbourne Stars Women
Whatsapp: 7065437044
Prediction Charges: 1000 Rs/Match
Women Big Bash League T20 Package: 3000 Rs/All Matches
Lifetime Package (Unlimited Match): 3000 Rs/All Matches
No Demo, No Trial
Facebook Page: Cricketwebs
Instagram Account: Cricketwebs
Disclaimer: Our predictions are for entertainment purposes only. Our Website doesn't get involved in or promote betting or gambling. Also, our team strongly discourages behaviors of participating in illegal activities related to cricket. Our experts try to be as correct as possible, but we do not guarantee 100% the right prediction.