In the 14th game of the Women's Big Bash League 2023, the Melbourne Renegades Women will go head-to-head with the Sydney Sixers Women. Both teams, struggling for form, are set to engage in a vital contest.
The Renegades Women are coming off a loss to the Sydney Thunder Women, while the Sydney Sixers faced defeat at the hands of the Brisbane Heat Women.
The Sydney Sixers Women find themselves in a challenging situation with three losses in the tournament. To make matters worse, they are missing the services of their key batter, Alyssa Healy, who is nursing an injury.
The pressure is on, and they must rise to the occasion. Melbourne Renegades Women, on the other hand, boast a favorable track record against the Sixers Women, and they aim to capitalize on it, especially while playing on their home turf.
Team Previews:
Melbourne Renegades Preview: Hayley Matthews leads a side that hasn't hit its stride in the competition. With two losses in three games, they're in search of consistency.
Key players have been inconsistent, posing a significant challenge. However, their historical dominance over the Sydney Sixers Women is a source of inspiration.
Batters Hayley Matthews and Tammy Beaumont are capable and will look to provide a strong start. The middle order, featuring Josephine Dooley, Harmanpreet Kaur, and Courtney Webb, is formidable. Look for Georgia Wareham, Erica Kershaw, and Sarah Coyte to add quick runs.
The bowling unit faces a stern test in this game. Matthews and Ella Hayward must provide a solid start. Georgia Wareham and Sarah Coyte's impressive spells in the last match set the standard, and they'll aim for a repeat performance. Support bowlers, particularly Kaur and Georgia Prestwidge, need to step up.
Melbourne Renegades Predicted Playing XI:
Hayley Matthews (c)
Tammy Beaumont
Sarah Coyte
Josephine Dooley (wk)
Harmanpreet Kaur
Jess Duffin
Ella Hayward
Erica Kershaw
Georgia Prestwidge
Georgia Wareham
Courtney Webb
Sydney Sixers Preview: The Sydney Sixers, captained by Ellyse Perry, are grappling with three consecutive losses, putting their playoff prospects at risk.
In their last match, they narrowly lost by three wickets to the Brisbane Heat Women. Another defeat could potentially dash their playoff hopes, necessitating a determined effort from the players.
The untimely injury to Alyssa Healy has disrupted the batting order. Ellyse Perry will need to lead from the front and forge a strong opening partnership with Suzie Bates.
The middle order, featuring Ashleigh Gardner, Chloe Tryon, and Erin Burns, needs to step up. In the lower middle order, Maitlan Brown, Jess Kerr, and Kate Pelle must contribute quick runs.
In the bowling department, Jess Kerr and Lauren Cheatle need to strike early against the Renegades Women's strong top order. Ashleigh Gardner and Chloe Tryon should maintain control over the run rate. Maitlan Brown and Kate Peterson, in supporting roles, must deliver for the team's success.
Sydney Sixers Predicted Playing XI:
Ellyse Perry (c)
Suzie Bates
Ashleigh Gardner
Erin Burns
Chloe Tryon
Maitlan Brown
Kate Pelle (wk)
Jess Kerr
Kate Peterson
Lauren Cheatle
Jade Allen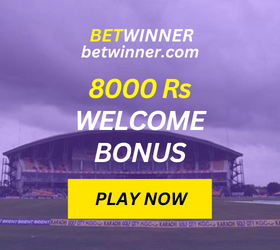 Melbourne Renegades Women T20 Stats and History
The Melbourne Renegades Women have been a prominent force in the Women's Big Bash League (WBBL) T20 cricket since its inception. Their journey in the league has been filled with ups and downs, and they have consistently strived to make a mark. Let's delve into their T20 stats and history:
Total Matches Played: The Melbourne Renegades Women have participated in a total of 115 T20 matches in the WBBL, showcasing their commitment to the game.
Wins: Out of those 115 matches, the Renegades have secured victory on 47 occasions. These wins underscore their competitive spirit and determination.
Losses: In their quest for glory, the Renegades have encountered setbacks as well. They have faced defeat in 62 matches, highlighting the fierce competition in the WBBL.
No Results: There have been moments when external factors like weather have intervened, resulting in 6 matches having no results.
Ties: The Melbourne Renegades Women have not been involved in any tied matches, where both teams finish with the same score at the end of their innings.
Sydney Sixers Women T20 Stats and History
The Sydney Sixers Women are a team that needs no introduction in the world of women's T20 cricket. They have consistently been one of the frontrunners in the WBBL. Let's explore their T20 stats and history:
Total Matches Played: The Sydney Sixers Women have a rich history in the WBBL, having participated in 121 T20 matches, showcasing their enduring commitment to the sport.
Wins: Out of the 121 matches, the Sixers have emerged victorious in a remarkable 71 games. Their impressive win tally illustrates their dominance in the league.
Losses: While they have achieved great success, the Sixers have also faced defeat in 46 matches, a testament to the competitive nature of the WBBL.
No Results: There have been occasions where matches ended without a result, with 4 such instances in their history.
Ties: Similar to the Melbourne Renegades, the Sydney Sixers Women have not been part of any tied matches in the WBBL.
Melbourne Renegades Women vs. Sydney Sixers Women Head-to-Head Stats
When these two formidable teams clash in the WBBL, it's not just a game; it's a battle for supremacy. Let's take a look at their head-to-head stats:
Total Matches Played: Melbourne Renegades Women and Sydney Sixers Women have locked horns in 17 intense battles.
Melbourne Renegades Women Wins: The Renegades have emerged victorious in 6 of these contests, showcasing their ability to take on a strong opponent.
Sydney Sixers Women Wins: On the other hand, the Sydney Sixers Women have held the upper hand more often, securing victory in 10 matches.
No Result: There has been 1 instance where external factors led to no result in their clashes.
These head-to-head statistics underscore the competitive nature of the encounters between the Renegades and the Sixers and set the stage for yet another thrilling showdown in the WBBL.
Venue Details
The Junction Oval in Melbourne is renowned for its favorable batting conditions, and batters can expect the ball to come onto the bat smoothly, facilitating elegant stroke play.
The relatively smaller size of the outfield further encourages run-scoring. While the pitch favors batsmen, it also provides an opportunity for fast bowlers to exploit the conditions, especially with the new ball.
However, spinners may find it challenging to make an impact due to the ground's short dimensions.
Toss: To Bat
Historically, the Junction Oval has been a high-scoring venue, with most teams preferring to bat first. In this season's games at this venue, the side batting first emerged victorious on both occasions.
Therefore, winning the toss and opting to bat first would likely be the preferred choice for the team captains. Setting a substantial target would be the aim for the side batting first.
MR-W vs. SS-W Winning Prediction
The Sydney Sixers Women find themselves in a challenging situation, with their playoff hopes hanging by a thread. To stay in contention, they'll need to address the imbalance in their batting lineup and produce a strong performance in this crucial encounter.
In contrast, the Melbourne Renegades Women boast a solid record at home and a more robust batting lineup. While it promises to be a closely contested match, the Renegades Women hold a slight advantage.
Prediction: Sydney Sixers Women to win
Facebook Page: Cricketwebs
Instagram Account: Cricketwebs
Disclaimer: Our predictions are for entertainment purposes only. Our Website doesn't get involved in or promote betting or gambling. Also, our team strongly discourages behaviors of participating in illegal activities related to cricket. Our experts try to be as correct as possible, but we do not guarantee 100% the right prediction.