Lahore Blues vs Faisalabad Region 7th ODI Pakistan Cup 2023 match prediction, let's find out who will win. Today's match prediction of LAHB vs FR 7th ODI is given below. Lahore Blues vs Faisalabad Region 7th ODI match of Pakistan Cup 2023 is scheduled to be held on Friday, 3rd November 2023 at Rawalpindi Cricket Stadium, Rawalpindi. Cricketwebs provide 100% match prediction tips for every cricket match.
Lahore Blues: Resilience and Strategy in Pakistan Cup
In the Pakistan Cup's opening match on November 1, 2023, Lahore Region Blues showcased their mettle despite a loss against Lahore Region Whites. The game exhibited glimpses of potential and strategic gameplay, providing insights into the team's strengths and areas for improvement.
Facing a target of 200 runs, Lahore Blues' batting lineup struggled against the potent bowling attack of Lahore Whites. Hashim Ibraheem's promising 36 and Junaid Ali's battling 26 were the highlights in a tough chase that ended at 132 runs in 27 overs. However, the lack of substantial partnerships and the dominance of Lahore Whites' bowlers, particularly Ahmed Daniyal, hindered their pursuit of victory.
In bowling, Salman Irshad and Umaid Asif showed glimpses of their capabilities, taking crucial wickets to contain the opposition. However, a collective effort was needed to stifle the opposition's scoring momentum.
While the match ended in a defeat, Lahore Blues' performance highlighted areas to refine. The need for substantial partnerships and consistency in both batting and bowling emerged as focal points. The team's ability to regroup, strategize, and fortify their gameplay will be essential moving forward.
The promising individual performances amid the challenges provide a foundation for Lahore Blues to build upon. Adjustments in strategies and a more cohesive approach could pave the way for a more competitive outing in the upcoming matches of the tournament, demonstrating their determination to bounce back and perform at their best.
Faisalabad Region: A Glimpse of Potential Amidst Challenges
In the recent Pakistan Cup encounter on November 1, 2023, Faisalabad Region faced a valiant effort but narrowly fell short against Multan Region in a tightly contested match in Rawalpindi. The game provided a glimpse into Faisalabad's strengths and areas for development as they aim to establish themselves in the tournament.
Batting first, Faisalabad Region saw a mixed performance with flashes of brilliance. Mohammad Saleem's composed 53 and Faheem Ashraf's resilient 60 not out anchored the innings, contributing significantly to the team's total of 214 runs in their stipulated 42 overs. However, the loss of early wickets and the inability to establish substantial partnerships hindered their run accumulation.
In the bowling department, Khurram Shahzad impressed with a commendable display, claiming three vital wickets. However, the lack of consistent breakthroughs and the slightly higher economy rates of some bowlers presented challenges for Faisalabad in containing Multan's batting prowess.
The result may not have favored Faisalabad, but the match offered vital insights. The team's ability to build partnerships and strengthen their bowling lineup emerged as areas to focus on. Despite the defeat, individual performances showcased promise, providing a foundation for the team's growth and evolution in the tournament.
Faisalabad Region's display, although not securing victory, hints at a team with the potential to challenge opponents. With strategic adjustments and a collective effort, they aim to refine their gameplay and carve a more competitive presence in the upcoming matches, striving to convert potential into victories in the Pakistan Cup.
Today Lahore Blues vs Faisalabad Region 7th ODI Pakistan Cup 2023 Match Detail, Playing XI, Fantasy Cricket Tips, Pitch Report, and Match Preview
Match: LAHB vs FR, 7th ODI Pakistan Cup 2023
Date: Friday, 3rd November 2023
Time: 10:30 AM
Venue: Rawalpindi Cricket Stadium, Rawalpindi
LAHB vs FR 7th ODI Toss Prediction?
Toss Prediction: Faisalabad Region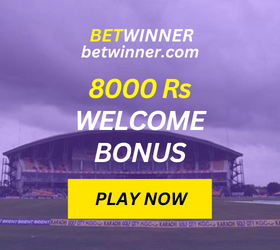 Score Prediction:
If Lahore Blues Bat First: 218+
If Faisalabad Region Bat First: 200+
Winning Chances Of Lahore Blues and Faisalabad Region?
Lahore Blues winning chances are 63% in this match
Faisalabad Region winning chances are 37% in this match
Who Will Win Lahore Blues vs Faisalabad Region 7th ODI Pakistan Cup 2023 Match Prediction?
Today's Match Prediction: Lahore Blues
Whatsapp: 7065437044
Prediction Charges: 1000 Rs/Match
Lifetime Package (Unlimited Match): 4000 Rs/All Matches
Facebook Page: Cricketwebs
Instagram Account: Cricketwebs
Disclaimer: Our predictions are for entertainment purposes only. Our Website doesn't get involved in or promote betting or gambling. Also, our team strongly discourages behaviors of participating in illegal activities related to cricket. Our experts try to be as correct as possible, but we do not guarantee 100% the right prediction.