The cricketing world is abuzz as the most awaited match of the ICC World Cup 2023 is here – India vs. Pakistan. Billions of fans across the globe have eagerly anticipated this mouthwatering clash, and it's finally upon us. Both India and Pakistan have shone brightly in the tournament, winning all their matches. As we look forward to this colossal contest, let's delve into the India vs. Pakistan preview.
Teams Preview:
India Preview: India enters this match after a convincing win against Afghanistan. They restricted Afghanistan to 272-8 and chased down the target in just 35 overs with 8 wickets in hand. Captain Rohit Sharma was the standout performer, smashing a spectacular 131 off 84 balls. Rohit holds a remarkable record against Pakistan, with 787 runs in 18 matches.
Virat Kohli, another formidable Indian batsman, has been consistently impressive against Pakistan, amassing 662 runs in 15 ODIs. Kohli's recent form adds another dimension to India's batting strength. In Shubman Gill's absence, the onus falls on KL Rahul, who has been in exceptional form, averaging 100.50 with a century in the Asia Cup against Pakistan last month.
India's bowling attack is led by Jasprit Bumrah, who has been superb since his return. Kuldeep Yadav, with 14 wickets in the last seven matches, is another key bowler. His ability to take wickets in the middle overs makes him a potent weapon.
India Predicted Playing XI: Rohit Sharma (c), Ishan Kishan, Virat Kohli, Shreyas Iyer, KL Rahul (wk), Hardik Pandya, Ravindra Jadeja, Shardul Thakur, Kuldeep Yadav, Jasprit Bumrah, Mohammed Siraj
Pakistan Preview: Pakistan arrives with confidence after a record World Cup run chase against Sri Lanka, where they scored 345 runs. Mohammad Rizwan (131*) and Abdullah Shafique (113) played pivotal roles in this victory. Rizwan has been Pakistan's go-to batter, amassing 484 runs in the last 10 matches at an average of 80.67.
Should India Engage in Cricket Matches with Pakistan?
Star batter Babar Azam may have had a quiet World Cup, but he remains a significant threat. Iftikhar Ahmed adds depth to Pakistan's batting lineup. Pakistan's fast-bowling duo, Shaheen Shah Afridi and Haris Rauf, will pose challenges for India.
The lack of quality spinners in Pakistan's bowling attack might be a concern. Shadab Khan, Mohammad Nawaz, and Iftikhar Ahmed haven't created significant pressure on the opposition.
Pakistan Predicted Playing XI: Abdullah Shafique, Imam-ul-Haq, Babar Azam (c), Mohammad Rizwan (wk), Saud Shakeel, Iftikhar Ahmed, Shadab Khan, Mohammad Nawaz, Hasan Ali, Shaheen Afridi, Haris Rauf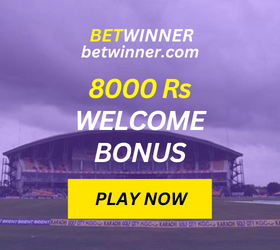 The Head-to-Head Battle of India vs. Pakistan
Cricket is more than just a sport; it's a colossal rivalry that transcends boundaries and evokes intense emotions. At the heart of this cricketing spectacle is the timeless contest between India and Pakistan. The anticipation surrounding these matches is unparalleled, as fans from both nations eagerly await the showdown. In this article, we delve into the head-to-head statistics between India and Pakistan in One Day Internationals (ODIs).
India's ODI Journey: India has been a cricketing powerhouse in the ODI format, participating in a total of 1043 matches. Out of these, they've emerged victorious on 549 occasions, showcasing their dominance. Their win-loss ratio stands at 1.24, underlining their prowess in ODI cricket. Interestingly, they've faced the 'No Result' scenario 44 times and have been involved in nine thrilling ties.
Pakistan's ODI Odyssey: On the other side of the border, Pakistan boasts a rich cricketing legacy in ODIs, having played 963 matches. They've clinched victory in 510 of these encounters, reflecting their competitiveness. With a win-loss ratio of 1.20, Pakistan has consistently been a formidable ODI team. Their journey has seen 21 'No Result' instances, and eight unforgettable ties have added to their ODI history.
क्या भारत को पाकिस्तान के साथ क्रिकेट मैच खेलना चाहिए?
Head-to-Head Clash: India vs. Pakistan: Now, let's delve into the heart of the matter – the head-to-head clash between these cricketing giants. Over the years, India and Pakistan have engaged in 134 ODI matches, each of which was more than just a game; it was a battle.
India: With 56 victories in their encounters against Pakistan, the Indian cricket team has proven its mettle time and again. These victories are a testament to the caliber of Indian cricket and the resilience of its players in high-pressure situations.
Pakistan: Not to be outdone, Pakistan has emerged triumphant in 73 of these 134 ODI battles, highlighting their competitive edge. These wins underline the rich cricketing heritage of Pakistan and the skill of its players.
No Result: On a few occasions, these intense clashes didn't produce a clear winner, and the 'No Result' tag was attached to five of these matches.
The statistics reveal a compelling narrative of a fierce cricketing rivalry. While Pakistan holds an edge in the head-to-head statistics, India's consistency and remarkable performances on various occasions have made it a rivalry to cherish.
In every India vs. Pakistan ODI encounter, there's more at stake than just two points in a tournament. It's a collision of cultures, histories, and the hopes of millions. These statistics are more than just numbers; they are a testament to the enduring spirit of cricket and the enduring legacy of one of the most celebrated rivalries in the world of sports.
As cricket enthusiasts, we look forward to many more epic clashes between these cricketing giants. Regardless of the outcome, these matches never fail to deliver nail-biting moments, unforgettable performances, and a taste of cricketing history that is etched in the hearts of fans for generations to come.
The Economics of India vs. Pakistan Cricket: Sponsorships, TV Rights, and Revenue
Weather Conditions: The Narendra Modi Stadium in Ahmedabad offers a good batting wicket with some assistance for spinners. Fast bowlers need to be accurate to succeed. The weather is expected to be clear and warm throughout the day.
Venue Details: The average score batting first at Ahmedabad is 243, but a high-scoring contest is anticipated. The team batting first should target a score of 280-300 runs.
Toss: To Bowl: Given the recent trend, the toss-winning captain is likely to choose to bowl first.
Winning Prediction: India boasts a 7-0 head-to-head record against Pakistan in ODI World Cups and has been unbeaten in their last five ODIs. However, Pakistan's confidence is soaring, and they have the potential to upset the odds. India's strong batting and potent spin bowling may give them the edge. Pakistan's seamers are formidable, but the lack of quality spinners could be a disadvantage. This is a tough call, but India is the favored side to emerge victorious. The cricketing world awaits this epic encounter with bated breath. May the best team win!
Today's Match Prediction: India
Whatsapp: 7065437044
Prediction Charges: 1000 Rs/Match
Lifetime Package (Unlimited Match): 3000 Rs/All Matches
No Demo, No Trial, No After Match
Facebook Page: Cricketwebs
Instagram Account: Cricketwebs
Disclaimer: Predictions are for entertainment purposes only. We don't get involved in or promote betting or gambling. Also, We strongly discourage behaviors of participating in illegal activities related to cricket. Our experts try to be as correct as possible, but we do not guarantee 100% correctness.