In a highly anticipated showdown, the cricketing world gears up for a battle of epic proportions as the top two teams in the ICC Cricket World Cup 2023, India and New Zealand, prepare to face off on an exciting Super Sunday. Both India and New Zealand are the sole unbeaten teams in the tournament, having won all four of their matches.
New Zealand currently leads the points table with an impressive net run rate (NRR) of 1.923, closely followed by India with an NRR of 1.659. This Sunday, one of these teams will relinquish their unbeaten streak at Dharamsala, and the cricketing universe eagerly awaits to witness which one.
New Zealand may have historically had the upper hand against India in World Cups, but playing at home, India seeks to gain the edge in this monumental clash, setting the stage for a scintillating encounter.
Teams Preview:
India Preview: The Indian cricket juggernaut continues its relentless march at the ICC Cricket World Cup 2023. Their recent victory over Bangladesh in Pune on October 19 solidified their position as the tournament's second-ranked team.
After limiting Bangladesh to a modest score of 256/8, India showcased their prowess by cruising to victory, largely due to stellar performances from their top-order batsmen. Shubman Gill contributed a half-century, Rohit Sharma's scintillating form continued with a brisk 48, and Virat Kohli's 48th ODI century added the finishing touch to an imposing display.
Rohit Sharma now stands as the leading run-scorer in this World Cup edition, amassing 265 runs in four innings at an average of 66.25. He is closely followed by Virat Kohli, who boasts 259 runs from four innings at a remarkable average of 129.50.
Furthermore, New Zealand must remain vigilant of Shubman Gill, who previously hammered a double hundred against them in an ODI earlier this year. Gill has exhibited incredible form in ODIs this year, accumulating 1299 runs in 22 matches with a remarkable average of 68.36, featuring five centuries and six half-centuries.
Let's not overlook India's ace in the hole, KL Rahul, slated to bat at number five. His composure in high-pressure situations makes him a key asset in case of a top-order collapse.
India's bowling unit appears formidable as well, with Jasprit Bumrah delivering consistently outstanding performances, having secured ten wickets in four innings at an astonishing average of just 13.40. Although Mohammed Siraj may have leaked runs, he is expected to be a handful on the upcoming surface.
New Zealand should also be wary of India's spin duo, Kuldeep Yadav (with six wickets in four innings) and Ravindra Jadeja (with seven wickets in four innings), who have consistently applied pressure on opponents during the middle overs.
However, Hardik Pandya's recent foot injury might sideline him for the upcoming match. In that case, India could opt to replace Pandya with Suryakumar Yadav and bring in Mohammad Shami for Shardul Thakur.
India Predicted Playing XI:
New Zealand Preview: New Zealand has been exceptionally clinical in the World Cup, establishing dominance over their opponents with unwavering authority. In their most recent outing, they defeated Afghanistan convincingly by a margin of 149 runs at Chennai after posting a formidable 288-6 on the scoreboard.
The Kiwis boast a potent top and middle order, admirably led by the unassuming Devon Conway. This southpaw opener tops the team's batting charts in this World Cup, accumulating 249 runs in four innings at an impressive average of 83.
Rachin Ravindra, a young spin-bowling all-rounder, has shown promise while batting at No.3, amassing 214 runs in four innings at an average of 71.66. However, his performance against India's bowling attack on the upcoming pitch remains to be seen.
New Zealand will be encouraged by the excellent fifties scored by Tom Latham and Glenn Phillips in their previous match. These two batters, who were not in the best form recently, regained their confidence with those performances.
On the Dharamsala pitch, the Kiwi fast bowlers are expected to pose a significant challenge to India's formidable batting lineup. The trio of Trent Boult, Matt Henry, and Lockie Ferguson is likely to capitalize on the pitch's favorable conditions, creating issues for Indian batsmen, who historically struggle on such surfaces.
Left-arm spinner Mitchell Santner, the tournament's leading wicket-taker with 11 scalps to his name, will play a crucial role in maintaining control and building pressure. This could prompt batsmen to play rash shots and lose their wickets.
New Zealand Predicted Playing XI: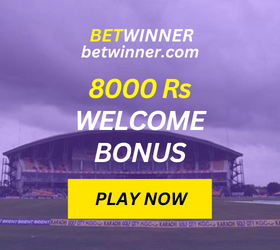 India and New Zealand in ODI Cricket: A Statistical Overview
One-Day International (ODI) cricket is a format that has given birth to some of the most thrilling and memorable encounters in the world of sports. Two prominent teams that have contributed significantly to this legacy are India and New Zealand. Let's delve into their ODI statistics and history, as well as their head-to-head matchups.
India ODI Stats and History
Total Matches Played: 1045
Matches Won: 551
Matches Lost: 441
Matches with No Result: 44
Matches Tied: 9
India's journey in ODI cricket has been nothing short of spectacular. With over a thousand matches played, they have established themselves as a cricketing powerhouse. Their 551 victories reflect their consistent dominance in the format and a winning percentage that ranks among the highest in the world. While they have faced setbacks on 441 occasions, the team's resilience and determination have always kept them among the top contenders. The 44 matches with no results and 9 tied games add to the drama and excitement of India's ODI history.
New Zealand ODI Stats and History
Total Matches Played: 816
Matches Won: 376
Matches Lost: 391
Matches with No Result: 43
Matches Tied: 6
New Zealand's ODI journey has been marked by a blend of tenacity and flair. In 816 matches, they have tasted victory 376 times, showcasing their competitive spirit. With 391 losses, the Kiwis have experienced their fair share of challenges but have always bounced back with resilience. A total of 43 no-results and 6 tied games only add to the unpredictability and excitement of New Zealand's ODI history.
India vs. New Zealand Head-to-Head Stats
When these two cricketing giants face off, it's always a spectacle worth watching. Here are the statistics of their head-to-head encounters:
Total Matches Played: 116
Matches Won by India: 58
Matches Won by New Zealand: 50
Matches with No Result: 7
Matches Tied: 1
In the 116 ODI matches between India and New Zealand, it's a closely fought contest. India has managed to secure victory in 58 games, while New Zealand has emerged triumphant on 50 occasions. The fact that 7 matches ended with no result and 1 was tied only underscores the competitive nature of this rivalry. The head-to-head battles between these cricketing powerhouses have given fans some of the most thrilling moments in ODI history.
Venue Details
The Himachal Pradesh Cricket Association Stadium in Dharamsala is known for its unique characteristics. The deck offers plenty of bounce and seam movement for fast bowlers, especially under the evening lights. This factor is set to make the pacers the focal point of the match. Batsmen will need to approach their innings with care, as hitting through the line won't be easy. However, once they settle in, a good score can be on the horizon, thanks to the true bounce the pitch provides.
The initial ten or so overs in both innings will be crucial, with early wickets expected within the first powerplay. The average score batting first at this venue in seven ODIs stands at just 203. However, England's remarkable 364-9 earlier in the tournament showcased that teams, if they apply themselves, can post substantial totals. The average run rate per over at the venue is 5.14, implying that setting a target of around 280-300 runs should be the aim for the team batting first.
Weather Conditions
The weather in Dharamsala is predicted to be partly cloudy and cool, creating ideal conditions for cricket. However, there's a twist in the tale – a thunderstorm is expected in spots during the afternoon. This adds an element of unpredictability, as teams will need to be prepared for potential rain interruptions, which might affect their strategies.
Toss: To Bat or To Bowl?
In the three matches played at the Himachal Pradesh Cricket Association Stadium in Dharamsala during this World Cup, two have been won by the team batting first, and one by the team chasing. This suggests that the team winning the toss might opt to set a target by batting first, aiming to capitalize on the challenging conditions for batsmen.
IND vs NZ: Winning Prediction
India and New Zealand's cricketing history is intertwined with memorable battles. When it comes to their World Cup encounters, India has clinched victory in three out of nine games, while New Zealand boasts five wins. One match concluded without a result. Earlier this year, India blanked New Zealand 3-0 at home, but circumstances were different with many key players missing from the Kiwi side. This time, New Zealand arrives with a more balanced team.
The seam-friendly pitch in Dharamsala is likely to favor New Zealand, but India's current form makes them formidable opponents. India's potent bowling attack will relish the conditions, while their strong batting lineup is brimming with potential. For New Zealand to win, dismantling India's top and middle order will be paramount. If they succeed, they will have a real chance. However, if India's batsmen find their groove, the Kiwis might find it challenging to contain them.
In this highly anticipated clash, the odds are narrowly in favor of India, with a 51-49 prediction. Nevertheless, cricket has a history of surprises, and the result will ultimately be determined on the field, making it a must-watch encounter for cricket fans around the world.
Today's Match Prediction: India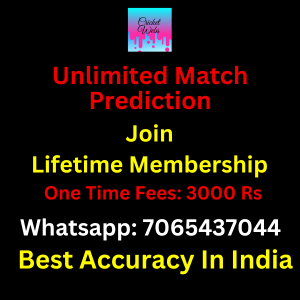 Whatsapp: 7065437044
Prediction Charges: 1000 Rs/Match
Lifetime Package (Unlimited Match): 3000 Rs/All Matches
No Demo, No Trial, No After Match
Facebook Page: Cricketwebs
Instagram Account: Cricketwebs
Disclaimer: Predictions are for entertainment purposes only. We don't get involved in or promote betting or gambling. Also, We strongly discourage behaviors of participating in illegal activities related to cricket. Our experts try to be as correct as possible, but we do not guarantee 100% correctness.