The stage is set, the league games are over, and the ICC Cricket World Cup 2023 enters its knockout phase with an electrifying clash between a confident Indian team and a resilient New Zealand side in the first semifinal.
India, having finished on top of the points table after a convincing victory against the Netherlands, will aim to carry their momentum forward and secure a spot in the final.
On the other hand, New Zealand, fresh off a win against Sri Lanka, will be looking to deliver a knockout blow to the Indians and avenge their loss in the 2019 World Cup semifinal.
Indian Dominance and Home Advantage
The Indian team has been a force to be reckoned with in this tournament.
Utilizing the home conditions to their advantage, the top order, led by the prolific Rohit Sharma, has displayed consistency, providing solid starts in every game.
With over 500 runs in the tournament, Sharma has been a key contributor, and alongside Shubman Gill, they form a formidable opening pair.
Virat Kohli, in phenomenal form, anchors the middle order, building partnerships with the likes of Shreyas Iyer and KL Rahul.
Suryakumar Yadav and Ravindra Jadeja add depth to the batting lineup, making India a formidable force in the tournament.
The Indian bowling attack, spearheaded by Jasprit Bumrah and Mohammad Siraj, has been relentless.
The team will look for early breakthroughs from Bumrah and Siraj, with the ever-reliable Mohammed Shami providing additional firepower.
Kuldeep Yadav and Jadeja's spin duo has proven effective, and they will aim to maintain their consistency in the semifinal.
India Predicted Playing XI: Rohit Sharma (c), Shubman Gill, Virat Kohli, Shreyas Iyer, KL Rahul (wk), Suryakumar Yadav, Ravindra Jadeja, Kuldeep Yadav, Jasprit Bumrah, Mohammed Shami, Mohammed Siraj
New Zealand's Resilience and 2019 Inspiration
New Zealand, led by Kane Williamson, has had a roller-coaster journey in the tournament.
After losing the previous four matches, they bounced back with a crucial win against Sri Lanka to secure their spot in the semifinal.
Williamson will draw inspiration from their triumph over India in the 2019 World Cup semifinal and aim to replicate that success.
Devon Conway and Rachin Ravindra provide a solid opening partnership, with Williamson anchoring the innings at No. 3.
Darryl Mitchell and Mark Chapman add stability to the middle order, while the likes of Tom Latham, Glenn Phillips, and Mitchell Santner provide explosive hitting capabilities.
In the bowling department, Trent Boult and Tim Southee will play pivotal roles in providing an early breakthrough.
Lockie Ferguson's pace and variations, along with the spin duo of Santner and Ravindra, will be crucial in restricting the Indian batting lineup.
New Zealand Predicted Playing XI: Kane Williamson (c), Devon Conway, Rachin Ravindra, Daryl Mitchell, Mark Chapman, Glenn Phillips, Tom Latham (wk), Mitchell Santner, Tim Southee, Lockie Ferguson, Trent Boult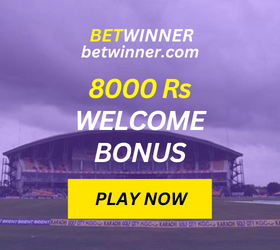 India's ODI Odyssey
India, a cricketing powerhouse, has etched a compelling story in the world of ODIs.
With a total of 1050 matches played, the Indian cricket team has emerged victorious in 556 encounters, showcasing their dominance on the international stage.
However, they have faced setbacks too, with 441 losses contributing to the ebb and flow of their ODI journey.
The team has encountered 44 no results and engaged in nine tied matches, symbolizing the unpredictability that makes ODI cricket so enthralling.
New Zealand's ODI Journey
New Zealand, known for its tenacity and cricketing spirit, has participated in 821 ODIs, marking their presence on the global stage.
The Kiwis have notched up 377 victories, a testament to their cricketing prowess.
However, they have experienced the bitter taste of defeat on 395 occasions, emphasizing the competitive nature of ODI cricket.
With 43 matches ending in no result and six tied encounters, New Zealand's ODI journey has been a roller-coaster ride, reflective of the sport's inherent uncertainty.
India vs. New Zealand: A Tale of 117 Encounters
The clash between India and New Zealand has been nothing short of a cricketing saga.
In the 117 ODIs played between these two cricketing powerhouses, India has emerged victorious 59 times, showcasing their historical dominance.
New Zealand, a team known for its resilience, has claimed victory on 50 occasions, underscoring the competitive balance between the two nations.
The cricketing gods have also orchestrated seven instances of no results and a solitary tie, adding dramatic twists to their encounters.
Weather Conditions: Odd Clouds and Batting Paradise
The weather forecast for Mumbai suggests the presence of odd clouds hovering over the skies.
However, cricket enthusiasts can expect a flat surface similar to those witnessed in previous games.
The ball has been coming onto the bat beautifully, resulting in high-scoring affairs.
Teams batting first have targeted the 350-run mark to feel secure, indicating the batting-friendly conditions that players can expect.
Venue Details: Wankhede Stadium – A Batsman's Paradise
Wankhede Stadium, Mumbai, renowned for its cricketing legacy, is a haven for batsmen.
The flat surface and fast outfield have consistently produced high-scoring contests over the years.
Fast bowlers find little assistance in the first innings, but spinners come into play when they can exploit the turning conditions.
As teams take center stage at Wankhede, both batsmen and bowlers will need to adapt their strategies to thrive in this challenging environment.
Toss: To Bat – A Decisive Factor
The toss has proven to be a crucial factor at Wankhede Stadium. In three out of four games played here, the side batting first has emerged victorious, highlighting the importance of putting runs on the board early.
The wicket, while favorable for batsmen at the start, transforms into a more challenging surface for bowlers in the second half of the game.
The team winning the toss is likely to opt for batting first, aiming to capitalize on the favorable conditions and set a formidable total.
IND vs NZ: Winning Prediction
As the contest unfolds, all eyes are on the teams' performance, and India enters the match as the favorite.
New Zealand faces questions regarding their ability to balance batting and bowling, with the bowling attack struggling for consistency.
In contrast, India has showcased a well-rounded performance in the tournament, with frontline batsmen and fast bowlers in excellent form.
Playing in front of a home crowd further boosts India's morale, making them formidable contenders in this game.
While New Zealand must address their bowling concerns, India appears to have ticked all the boxes, making them the likely victors in this crucial encounter.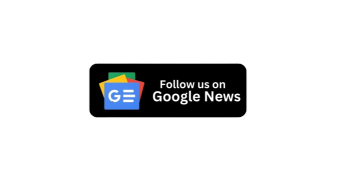 Disclaimer: Predictions are for entertainment purposes only. We don't get involved in or promote betting or gambling. Also, We strongly discourage behaviors of participating in illegal activities related to cricket. Our experts try to be as correct as possible, but we do not guarantee 100% correctness.