The ICC Cricket World Cup 2023 has been nothing short of a rollercoaster ride, with thrilling matches and unexpected upsets, but one thing remains constant – the cricket fever that's gripping the world. In this electrifying tournament, host nation India faces defending champions England in the 29th game. A lot is at stake, with both teams looking to secure a spot in the semifinals.
India's Dominance and Form
The Indian team has been on a remarkable journey throughout the tournament. Under the captaincy of Rohit Sharma, they have met expectations, delivering stellar performances. In their recent nail-biting encounter with New Zealand, they displayed their resilience, securing a 4-wicket victory.
The top-order batsmen are in scintillating form. Rohit Sharma and Shubman Gill are set to provide a fiery start, and the rock-solid Virat Kohli anchors the middle order, supported by Shreyas Iyer and KL Rahul. Suryakumar Yadav and Ravindra Jadeja add depth and power to the batting lineup. In the death overs, they aim to unleash their aggressive prowess against England's bowlers.
India's bowlers have been in top-notch form, too. The likes of Jasprit Bumrah, Mohammad Siraj, and Mohammad Shami have been pivotal in taking early wickets, a task that England's top order has struggled with in recent games. Kuldeep Yadav and Ravindra Jadeja combine to form a well-rounded bowling attack, making them a force to be reckoned with.
With an eye on securing a spot in the next round, India will be looking to continue their winning streak.
India Predicted Playing XI: Rohit Sharma (c), Shubman Gill, Virat Kohli, Shreyas Iyer, KL Rahul (wk), Suryakumar Yadav, Ravindra Jadeja, Kuldeep Yadav, Jasprit Bumrah, Mohammed Shami, Mohammed Siraj
England's Struggles
The defending champions, England, have had a turbulent journey in this World Cup. Their performances have fallen short of expectations, leading to just one victory in five games, placing them at the ninth position on the points table. Their poor record against India on Indian soil adds to the mounting pressure.
In their recent clash with Sri Lanka, they suffered a disheartening defeat, getting bowled out for a mere 156 runs and losing the game by eight wickets. To secure a place in the semis, England must rely on an array of factors, including a significant win against India.
England's batting, led by Dawid Malan and Jonny Bairstow, has shown promise. But they need to translate those starts into substantial opening partnerships. The middle order, anchored by Joe Root, Jos Buttler, and Ben Stokes, has the potential to change the course of a game.
However, it's not just about the big names. To succeed, England will depend on Liam Livingstone, Moeen Ali, and Chris Woakes, who must step up in the lower middle order.
The bowling attack, which has seemed less formidable in this tournament, must find its rhythm. Facing India's in-form top-order batsmen, Chris Woakes and David Willey must provide a strong start with the new ball. Adil Rashid and Moeen Ali need to bring their experience into play in the middle overs, while Livingstone and Mark Wood must deliver in supporting roles.
For England, it's about restoring their pride and confidence, and their journey to the semis is fraught with challenges.
England Predicted Playing XI: Jos Buttler (c & wk), Jonny Bairstow, Dawid Malan, Joe Root, Ben Stokes, Liam Livingstone, Moeen Ali, Chris Woakes, David Willey, Adil Rashid, Mark Wood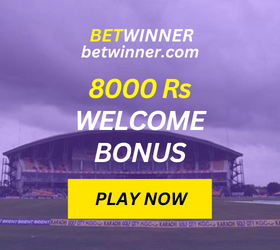 India vs. England in ODIs: A Glimpse into the Rivalry
Cricket enthusiasts around the world eagerly await the showdown between two cricketing giants, India and England. As these teams gear up to face each other in One Day Internationals (ODIs), it's an opportune moment to delve into their historical records and head-to-head statistics.
India's ODI Stats and History
India boasts a rich ODI history, having played a total of 1046 matches. The team has clinched victory in 552 encounters while enduring 441 losses. A few battles concluded without a result in 44 instances, and the teams couldn't be separated in 9 nail-biting ties.
England's ODI Stats and History
England, another cricketing powerhouse, has taken part in 791 ODIs. Their journey has seen 397 wins, and they have tasted defeat 355 times. In 31 games, unpredictable elements led to no results, while 8 matches ended in thrilling ties.
India vs. England Head-to-Head Stats
The clashes between India and England in ODIs have been nothing short of spectacular. Their head-to-head statistics tell a tale of fierce competition. These two cricketing giants have crossed swords on 106 occasions. India came out on top in 57 matches, showcasing their prowess in crucial encounters. England wasn't far behind, securing victory in 44 games. The teams were unable to produce a result in 3 matches, while 2 games ended in thrilling ties.
As India and England lock horns once again in the 50-over format, it's not just about the match at hand; it's about adding another chapter to this captivating cricketing rivalry. The historical data reveals that these contests are rarely one-sided, and fans can expect nothing less than an epic encounter whenever these two teams step onto the field.
The battle is not just about runs, wickets, or records; it's about pride, history, and the relentless pursuit of excellence. Let the rivalry continue, and may the best team win!
Weather Conditions in Lucknow
Clear skies will be the order of the day in Lucknow, with a hot and humid atmosphere prevailing as the game progresses into the afternoon. These conditions will undoubtedly have an impact on the game. The pitch itself will present a unique challenge for the players. It's a surface that demands patience and adaptability from the batters due to its inherent slowness. In the race to set a competitive total, the team batting first would ideally target the 300-run mark to feel comfortable on this challenging pitch.
Venue Details: Atal Bihari Vajpayee International Cricket Stadium, Lucknow
The Atal Bihari Vajpayee International Cricket Stadium in Lucknow is known to favor batsmen who can pick their spots with precision. However, it's not all smooth sailing for them. The nature of the pitch means that the ball stops and turns, providing spinners with an opportunity to shine. Batsmen will need to time their shots perfectly on this ground with long straight boundaries, making stroke selection a key factor in accumulating runs.
Toss: To Bowl or Not to Bowl? Recent trends suggest that the side chasing the target has registered comfortable wins. The dew factor, which makes it difficult for bowlers to grip the ball in the second half of the game, plays a crucial role in this decision. As a result, it's likely that the team winning the toss will opt to bowl first, aiming to take advantage of these conditions.
IND vs ENG: Winning Prediction
England is at a crossroads in this tournament. Their batting lineup has faltered in the last three games, leaving them low on confidence. To overcome the formidable challenge posed by the Indian team, England must put in a stellar performance. Their bowlers need to step up and contain the Indian batsmen.
On the other side, the Indian team rides a wave of momentum and confidence. The top-order batsmen have been in excellent form, posing a significant threat. Based on their current form, the Indians enter this game with a clear edge.
Today's Match Prediction: India
Whatsapp: 7065437044
Prediction Charges: 1000 Rs/Match
Lifetime Package (Unlimited Match): 3000 Rs/All Matches
No Demo, No Trial, No After Match
Facebook Page: Cricketwebs
Instagram Account: Cricketwebs
Disclaimer: Predictions are for entertainment purposes only. We don't get involved in or promote betting or gambling. Also, We strongly discourage behaviors of participating in illegal activities related to cricket. Our experts try to be as correct as possible, but we do not guarantee 100% correctness.