As the ICC Cricket World Cup 2023 unfolds, India is on a quest to maintain its stronghold at the top of the points table. In the 17th match of the tournament, India will face Bangladesh, and both teams have their own aspirations and challenges.
In contrast, Bangladesh faces the challenge of regaining their footing after two consecutive losses in the tournament. Their top-order batsmen have struggled, and they desperately need a remarkable performance to reignite their campaign. Winning against a formidable Indian side will be an uphill battle, but a victory in this match could provide a significant confidence boost for Bangladesh.
As the two teams prepare to clash in the ICC Cricket World Cup 2023, cricket enthusiasts can anticipate an intense battle between India's dominance and Bangladesh's determination. The outcome of this game could significantly impact both teams' journey in the tournament. Cricket fans worldwide eagerly await another thrilling contest on the world stage.
The Ten Greatest Batsmen in Cricket History
India's Dominance
India, widely regarded as the pre-tournament favorites, has certainly lived up to that reputation. Their performance in the World Cup has been nothing short of exceptional. In their recent game against arch-rivals Pakistan, they secured an emphatic 8-wicket victory. The Indian team's top order has displayed consistent form, and their bowling attack has been formidable, making it difficult for their opponents.
Rohit Sharma, the Indian skipper, has led from the front, amassing 217 runs in three games. He will be looking to provide a strong start alongside Shubman Gill. The middle order has been reliable, with the likes of Virat Kohli, Shreyas Iyer, and KL Rahul forming strong partnerships. Furthermore, the lower middle order, featuring Hardik Pandya, Ravindra Jadeja, and Ravichandran Ashwin, adds depth and strength to the batting lineup.
The Indian bowlers have been in exceptional form during their recent games. The pace duo of Jasprit Bumrah and Mohammad Siraj has consistently troubled opposition batsmen with the new ball. The spin trio of Kuldeep Yadav, Jadeja, and Ashwin has complemented the pace attack effectively. The Indian team will be looking to exploit the prevailing conditions and maintain their dominance.
India Predicted Playing XI:
Rohit Sharma (c), Shubman Gill, Virat Kohli, Shreyas Iyer, KL Rahul (wk), Hardik Pandya, Ravindra Jadeja, Ravichandran Ashwin, Kuldeep Yadav, Jasprit Bumrah, Mohammed Siraj
Bangladesh's Battle for Redemption
Bangladesh, captained by the experienced Shakib al Hasan, is facing a challenging journey in the ICC Cricket World Cup 2023 after enduring back-to-back losses. In their most recent match, they succumbed to a daunting 8-wicket defeat at the hands of New Zealand, marking their second consecutive loss in the tournament.
One of the glaring issues for the Bangladeshi side has been the inconsistency of their top-order batsmen. As they prepare to face the formidable Indian team, Shakib and his teammates must display remarkable resilience and determination. Their encounter with India promises to be a tough test, given India's dominant form throughout the competition.
The Top-Order Conundrum
For Bangladesh to be competitive, it is imperative that their opening pair of Litton Das and Tanzid Hasan delivers an impressive performance. Consistency at the top of the batting order has eluded them, and rectifying this issue is of paramount importance. Shakib's squad will need a lion-hearted effort from their top-order to combat an Indian team that has been demolishing their opponents.
The Middle-Order Challenge
Navigating the strong spin attack of the Indian bowlers presents another challenge for Bangladesh's middle-order batsmen. The likes of Mehidy Hasan Miraz, Shakib, and Mushfiqur Rahim will need to form partnerships and showcase their prowess to build a competitive total. Towhid Hridoy and Mahmudullah, in the final overs, will be instrumental in adding firepower to the batting lineup.
Bowling Woes
Bangladesh's bowling attack has faced difficulties in the past two games. To have a chance against India, the team will rely on tight spells from key bowlers like Mustafizur Rahman and Shoriful Islam. Shakib, with his wealth of experience, must contribute significantly in the middle overs alongside Mehidy Hasan Miraz. Taskin Ahmed and Mahmudullah are expected to provide crucial support in the bowling department.
Bangladesh Predicted Playing XI:
Shakib Al Hasan (c), Litton Das, Tanzid Hasan, Najmul Hossain Shanto, Mehidy Hasan Miraz, Mushfiqur Rahim (wk), Towhid Hridoy, Mahmudullah, Taskin Ahmed, Shoriful Islam, Mustafizur Rahman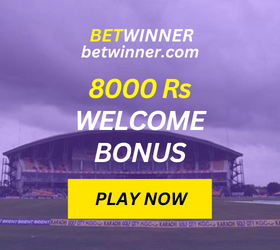 ICC Cricket World Cup 2023 – India and Bangladesh Point Table Standings
The ICC Cricket World Cup 2023 has already treated fans to some exhilarating cricketing action, with teams battling it out for supremacy on the grand stage. As the tournament unfolds, the Points Table becomes a reflection of each team's journey, victories, and aspirations. Let's take a closer look at the standings for India and Bangladesh.
India, one of the pre-tournament favorites, has asserted its authority early in the competition. After playing three matches, the Indian team has secured three resounding victories, maintaining a flawless record. With 6 points to their name, they currently share the top position on the Points Table with New Zealand.
India's exceptional net run rate of +1.821 reflects their dominance in the matches played. Their formidable batting lineup, a well-rounded bowling attack, and the experience of their players have been key to their success. The Indian side has been clinical in all aspects of the game, making them a force to reckon with in the tournament.
Bangladesh, on the other hand, has shown moments of promise but is striving for more consistency in the ICC Cricket World Cup 2023. After three matches, Bangladesh has managed to secure a win, but they've also faced two defeats. As a result, they currently have 2 points on the Points Table.
While Bangladesh's net run rate of -0.699 indicates some struggles, they have a talented squad that can pose a challenge to any opponent on their day. Bangladesh will be eager to gather momentum and climb up the table with some crucial wins in the upcoming matches.
Head to Head: India vs. Bangladesh in ODI Cricket
Cricketing rivalries have the unique ability to ignite passion and unite fans across borders. In the captivating world of One Day International (ODI) cricket, one such rivalry has emerged, pitting India against Bangladesh. These two teams have shared the pitch on multiple occasions, creating memorable moments and fierce competition. Let's delve into the head-to-head statistics and history of these cricketing giants.
India in ODI Cricket
India boasts a rich cricketing heritage and is considered one of the powerhouses of the ODI format. Over the years, the Indian cricket team has participated in a staggering total of 1044 ODI matches. Among these, they clinched victory in 550 encounters, while tasting defeat in 441 matches. On a few occasions, rain or other unforeseen circumstances led to 44 matches ending with no result. The battle between bat and ball has occasionally reached a stalemate, resulting in nine tie games.
Bangladesh in ODI Cricket
On the other hand, Bangladesh has made significant strides in the world of ODI cricket since achieving Full Member status in 2000. They have participated in a total of 426 ODI matches, showcasing their cricketing prowess. In these matches, they managed to secure victory in 155 contests, while they faced defeat in 261. Similar to India, Bangladesh has seen ten of its matches conclude with no result, mainly due to external factors. However, they haven't been part of any tied ODI games yet.
Head-to-Head Clash
Now, the heart of the matter – the head-to-head clash between India and Bangladesh in ODI cricket. These two teams have locked horns in a total of 40 matches, producing some unforgettable moments on the cricket field.
India Emerges Dominant: India has asserted its dominance in the majority of these encounters, emerging victorious in 31 matches. Their performances against Bangladesh have been stellar, reflecting their cricketing prowess.
Bangladesh's Triumph: While India's track record against Bangladesh is impressive, the Bangladeshi team has managed to secure victory in eight matches. These victories are a testament to the growing strength and competitiveness of the Bangladesh cricket team.
One Game Ends in a Stalemate: In the realm of ODI cricket, sometimes a winner remains elusive. In the case of India vs. Bangladesh, one match concluded without a clear victor, resulting in a no-result.
The head-to-head statistics between India and Bangladesh exemplify the competitive spirit and passion that ODI cricket ignites. Fans from both sides eagerly anticipate each encounter, as they know that on any given day, history can be created, and records can be rewritten.
As these cricketing giants continue to clash, the thrill of uncertainty and the spirit of competition will keep the cricketing world captivated. Every encounter between India and Bangladesh adds another chapter to the rich tapestry of ODI cricket, making this rivalry a cherished spectacle in the cricketing universe.
Pitch Report
On October 19, Pune will witness cricketing action with clear skies overhead. The pitch promises a treat for batsmen as the ball comes onto the bat seamlessly, echoing the conditions in previous matches. However, bowlers will have little room for error and must maintain precision in their line and length. For the team batting first in this fixture, a minimum of 320 runs would be a prudent target for a successful defense.
Venue Glory at MCA Stadium, Pune
The MCA Stadium in Pune has gained notoriety for hosting high-scoring encounters. Thanks to its flat wicket and lightning-fast outfield, batsmen can unleash their strokes fearlessly, playing shots on the rise with confidence. Fast bowlers, on the other hand, have faced formidable challenges on this pitch, struggling to extract assistance. In contrast, spinners have thrived here, capitalizing on favorable conditions.
How Cricket Stadiums Generate Revenue
Toss Insights: A Batting Feast
Renowned for big scores, this stadium maintains consistent pitch conditions throughout the game. As the match progresses, bowlers might find additional swing and turn. Therefore, the team winning the toss is likely to opt for batting first, capitalizing on the favorable conditions in the early stages.
IND vs. BAN – The Winning Edge
The Bangladesh cricketing camp may find themselves in low spirits after two consecutive losses. Their top order has been inconsistent, and they face the additional challenge of never having defeated India on Indian soil in an ODI match. To emerge victorious in this game, Bangladesh will rely on a compelling performance from their top-order batsmen.
In contrast, the Indian cricketing unit has demonstrated impeccable form in the ongoing tournament, checking all the necessary boxes with conviction. Their exceptional performances with both bat and ball have propelled them to a position of strength. Based on their current form, India is the frontrunner and is likely to enter the contest as the favorite.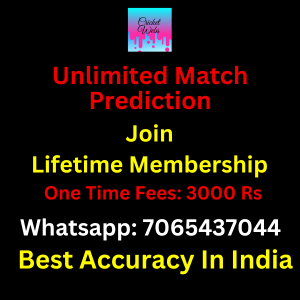 Whatsapp: 7065437044
Prediction Charges: 1000 Rs/Match
Lifetime Package (Unlimited Match): 3000 Rs/All Matches
No Demo, No Trial, No After Match
Facebook Page: Cricketwebs
Instagram Account: Cricketwebs
Disclaimer: Predictions are for entertainment purposes only. We don't get involved in or promote betting or gambling. Also, We strongly discourage behaviors of participating in illegal activities related to cricket. Our experts try to be as correct as possible, but we do not guarantee 100% correctness.