In the heat of the ICC Cricket World Cup 2023, we find ourselves at a critical juncture in game number 40. Defending champions England, battling a catastrophic run, seek redemption. Having faced elimination after a loss to Australia, this game becomes their lifeline, imperative to qualify for the Champions Trophy in 2025.
The Netherlands, on the other hand, are striving to stay afloat in the tournament, needing a significant win to keep their semifinal hopes alive after stumbling against Afghanistan in the previous encounter.
England's Quest for Redemption
For England, this match is not merely a chance to salvage their diminishing reputation but a dire necessity. Jos Buttler's team faces the ignominy of a premature exit, a disheartening prospect for the reigning champions.
Their recent defeat against Australia exposed their frailties, notably a lack of confidence plaguing their usually strong batting lineup. A loss to an associate nation would be a devastating blow, intensifying the woes of what has been a dismal campaign for the once-formidable side.
The batting department, once a force to reckon with, has faltered. Jonny Bairstow's struggles, compounded by Dawid Malan's inconsistent form, amplify the pressure on the middle order.
Joe Root's intent and the performance of stalwarts like Ben Stokes and Jos Buttler will be crucial. The depth offered by Moeen Ali, Liam Livingstone, and Chris Woakes must be harnessed effectively to resurrect England's chances.
In the bowling unit, the onus falls on Chris Woakes and David Willey to secure early breakthroughs. Their spin options with Adil Rashid, the pace of Mark Wood, and the all-round contributions of Livingstone will be pivotal. Moeen Ali's expertise in exploiting the playing conditions could significantly influence the game's outcome.
England Predicted Playing XI:
Jos Buttler (c & wk), Jonny Bairstow, Dawid Malan, Joe Root, Ben Stokes, Moeen Ali, Liam Livingstone, Chris Woakes, David Willey, Adil Rashid, Mark Wood
The Netherlands' Determination to Upset
Scott Edwards leads a Dutch side that, despite a recent setback against Afghanistan, has been a revelation in the tournament. As the lone associate team participating, they've defied expectations, showcasing commendable performances. While their semifinal aspirations appear slim, a victory here could secure their berth in the upcoming Champions Trophy in 2025.
The Dutch batting lineup, marked by promising starts but inconsistent middle-order performances, looks to rectify past mistakes. A solid foundation by Wesley Barresi and Max O'Dowd will be pivotal, with the onus on Colin Ackermann and Sybrand Engelbrecht to stabilize the innings. The depth in their batting lineup, including contributions from Bas de Leede, Roelof van der Merwe, Saqib Zulfiqar, and Logan van Beek, adds a potent edge.
The bowling attack, capitalizing on England's batting vulnerabilities, aims for early breakthroughs. Aryan Dutt and Logan van Beek will be entrusted with the responsibility, supported by the experience of van der Merwe and van Meekeren. The auxiliary role of Bas de Leede, Zulfiqar, and Ackermann will be crucial in limiting England's run flow.
Netherlands Predicted Playing XI:
Scott Edwards (c & wk), Wesley Barresi, Max O'Dowd, Colin Ackermann, Sybrand Engelbrecht, Bas de Leede, Saqib Zulfiqar, Logan van Beek, Roelof van der Merwe, Aryan Dutt, Paul van Meekeren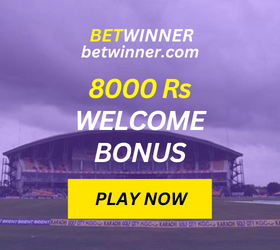 England ODI Stats and History
Total Match Played = 793
Won = 397
Loss = 357
No Result = 31
Tie = 8
Netherlands ODI Stats and History
Total Match Played = 121
Won = 42
Loss = 74
No Result = 4
Tie = 1
England vs Netherlands head-to-head stats
Total Match Played = 6
England won = 6
Netherlands won = 0
No Result = 0
Weather Outlook and Pitch Analysis
The batting conditions in Pune are anticipated to be exceptional, favoring the batters as they stride onto the pitch. The track is expected to offer little to no resistance, signifying an environment where runs can be accumulated with relative ease.
While this prospect delights the batsmen, it poses a significant challenge for the fast bowlers. The lack of bounce and movement on this track could potentially limit the effectiveness of the pace bowlers.
In this run-friendly setting, the side batting first aims to set a substantial target, eying a score of 320 runs or more. The Maharashtra Cricket Association Stadium has a history of witnessing mammoth scores, endorsing the expectation of another high-scoring affair.
Spinners, given the sharp turns on this surface, could play a pivotal role, making it challenging for the batsmen to negotiate their deliveries.
Venue Insights and Toss Consideration
Renowned for its excellent batting surface, the Maharashtra Cricket Association Stadium has a reputation for witnessing colossal scores.
However, the conditions might prove challenging for fast bowlers due to the lack of bounce and minimal movement available to them.
Historical data points to the rarity of success for teams opting to bat first at this venue. The pitch's nature favors chasing, leading to most sides emerging victorious when pursuing targets.
Considering this, the toss assumes paramount significance. Captains from both sides are likely to keep this record in mind, with the team winning the toss having little hesitation in opting to bowl first.
ENG vs NED: Winning Prediction
As the Netherlands confront England, the former, despite their surprising performances, face concerns regarding their top-order batting displays. A strong show with the bat becomes imperative for them to secure a victory.
On the other hand, England, in desperate need of redemption after a string of disappointing results, eyes this game as a potential turning point. Their aspiration to secure a win here is fueled by their aim to keep their hopes alive for a spot in the upcoming Champions Trophy.
Based on the comparative strengths of the two teams, England emerges as the favorite in this encounter. With the Netherlands needing a notable performance from their top order and England's fervor to break their losing streak, the stage is set for an exhilarating showdown.
Disclaimer: Predictions are for entertainment purposes only. We don't get involved in or promote betting or gambling. Also, We strongly discourage behaviors of participating in illegal activities related to cricket. Our experts try to be as correct as possible, but we do not guarantee 100% correctness.