The 13th match of the ICC Cricket World Cup 2023 is set to unfold with England taking on Afghanistan at the Arun Jaitley Stadium in Delhi. England, the defending champions, have regained their momentum with a remarkable victory over Bangladesh in their previous match, following a disappointing start to the tournament. In contrast, Afghanistan has struggled, losing two consecutive matches. Let's delve into the key insights and predictions for this exciting showdown.
Head-to-Head History: England and Afghanistan have crossed paths only twice before, in the 2019 and 2015 World Cups. Although Eoin Morgan is absent this time, England boasts a strong lineup with the likes of Jonny Bairstow and Joe Root, who were prolific run-scorers against Afghanistan in 2019.
Current Form: Afghanistan enters this match with a morale-depleting loss to India, where the Indian team triumphed with 8 wickets. The Afghan bowlers may find themselves with diminished spirits after the thrashing by India. In contrast, England's batting lineup is deep and star-studded, making them a formidable force in white-ball cricket.
Teams Preview:
England Preview: Jos Buttler, the England captain, must be content with his team's comeback after a shaky start against New Zealand. In their first match, England managed to post 282 runs, although wickets fell frequently. However, their next game witnessed a remarkable bowling performance led by Reece Topley, who took 4 wickets. Mark Wood was also exceptional with his economy, contributing to England's convincing 137-run win.
England's batting appears to be regaining its confidence, with Dawid Malan scoring a century and Jonny Bairstow and Joe Root contributing with fifties. With a solid lower middle order and quality finishers, England is well-equipped in the batting department.
England Predicted Playing XI:
Afghanistan Preview: Afghanistan, on the other hand, is experiencing a transition, with several new faces in the squad. While they still possess experienced players like Mohammad Nabi, Mujeeb Ur Rahman, and Rashid Khan, their pace attack is relatively inexperienced. Hashmatullah Shahidi has been impressive with the bat and will play a key role as both a batter and captain. Rahmat Shah, an experienced player from the 2019 World Cup campaign, is crucial in the middle order.
The Afghan middle-order boasts talent and experience with Najibullah Zadran and Mohammad Nabi following Shahidi. Zadran, in particular, is a reliable batter who can build partnerships and has proven his abilities in the past.
Afghanistan Predicted Playing XI: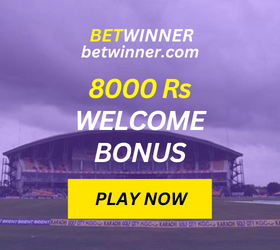 England ODI Stats and History
One of the powerhouses of international cricket, the England cricket team has a storied history in the One Day International (ODI) format. With 788 matches to their name, England's ODI journey has been marked by numerous achievements and memorable moments.
Total Matches Played: England has participated in a total of 788 ODI matches, showcasing their long-standing presence and dedication to the format.
Matches Won: The English side has claimed victory in 397 ODI matches, highlighting their competitive edge and strong cricketing traditions.
Matches Lost: England has experienced defeat in 352 ODI matches, which is a testament to the fierce competition that characterizes the world of ODI cricket.
No Result: On 31 occasions, England's ODI matches have ended without a conclusive result, often due to weather-related disruptions.
Ties: England has been involved in 8 tied matches, showcasing their ability to take the game down to the wire and the competitive nature of ODI cricket.
Afghanistan ODI Stats and History
Afghanistan, a rising force in international cricket, has made remarkable progress in the ODI format. Their journey has been nothing short of inspiring, considering their relatively recent entry into the international cricket arena.
Total Matches Played: Afghanistan has contested 154 ODI matches, a testament to their rapid development and eagerness to compete on the global stage.
Matches Won: The Afghan side has triumphed in 73 ODI matches, reflecting their ability to take on established cricketing nations and secure victories.
Matches Lost: Afghanistan has faced defeat in 76 ODI matches, a natural part of their journey towards becoming a stronger cricketing force.
No Result: In 4 instances, Afghanistan's ODI matches have ended without a decisive outcome, often due to external factors.
Ties: Afghanistan has been part of 1 tied ODI match, showcasing their ability to compete evenly with opponents.
England vs Afghanistan Head-to-Head Stats
When these two cricketing nations, England and Afghanistan, have crossed paths in the ODI format, the matches have been characterized by dominance and unfulfilled potential.
Total Matches Played: England and Afghanistan have met in 2 ODI matches, underlining the relatively infrequent encounters between these teams.
Matches Won by England: England has emerged victorious in both of these meetings, asserting their dominance over Afghanistan in ODI cricket.
Matches Won by Afghanistan: Afghanistan is yet to secure an ODI victory against England, but their rapid development suggests that they could pose a challenge in the future.
No Result: There have been no instances of a no-result in matches between these two sides, indicating a clear outcome in each encounter.
In conclusion, the statistics and history of England and Afghanistan in the ODI format provide a glimpse into their cricketing journeys. While England boasts a rich and competitive history, Afghanistan's rise as a cricketing nation is inspiring. Their head-to-head encounters have primarily favored England, but the future holds the potential for more exciting clashes between these teams.
ENG vs AFG Dream11 Prediction: 13th ODI ICC World Cup
Weather Conditions: The Arun Jaitley Stadium has been a batting-friendly pitch during the tournament, with runs expected in both innings. The ball could move a bit under lights, favoring new-ball bowlers and skilled reverse swing bowlers. The weather for the day is expected to be partly cloudy with a high of 35 degrees Celsius.
Venue Details: In Delhi's Arun Jaitley Stadium, recent matches have seen high scores, and it's likely that anything under 300 runs will be chased down comfortably. The team batting first should aim for a competitive total of 320-330 runs.
Toss Prediction: Given the ground's favorable conditions for batting, winning the toss and choosing to bat first appears to be a wise strategy.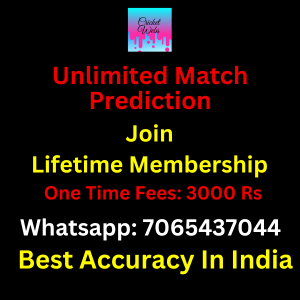 Winning Prediction: England has a strong track record against Afghanistan in previous World Cups, and they are the clear favorites in this encounter. Unless the pitch conditions change significantly to favor Afghan spinners, England is likely to continue their dominance and secure another win in the ICC Cricket World Cup 2023.
Today's Match Prediction: England
Whatsapp: 7065437044
Prediction Charges: 1000 Rs/Match
Lifetime Package (Unlimited Match): 4000 Rs/All Matches
No Demo, No Trial, No After Match
Facebook Page: Cricketwebs
Instagram Account: Cricketwebs
Disclaimer: Predictions are for entertainment purposes only. We don't get involved in or promote betting or gambling. Also, We strongly discourage behaviors of participating in illegal activities related to cricket. Our experts try to be as correct as possible, but we do not guarantee 100% correctness.