The Women's Big Bash League (WBBL) is now entering a pivotal juncture in the tournament, where teams are vying for those crucial points that could propel them to the summit of the league table.
The race for supremacy is heating up, and every match becomes a crucial stepping stone for these talented squads.
Let's take a closer look at the upcoming clash between Brisbane Heat and Melbourne Stars.
Brisbane Heat: A Red-Hot Force
Brisbane Heat has been nothing short of spectacular in the current season. Winning all three of their matches with clinical precision, they've emerged as early frontrunners.
The trio of Grace Harris, Georgia Voll, and Jess Jonassen has played pivotal roles in their success. They collectively contributed 105 runs in their recent 147-run chase in just 19 overs.
Grace Harris, in particular, has been the standout batter of the season, amassing 224 runs at a staggering average of 112, coupled with a strike rate exceeding 200.
While they've been thriving with the bat, Brisbane Heat's bowling unit is equally formidable. Led by Nicola Hancock, Jess Jonassen, and Courtney Sippel, they managed to restrict the opposition to 146/8 in their last match.
With the likes of Georgia Voll, Grace Harris, Charli Knott, and Sarah Glenn chipping in with crucial wickets, the bowling department is a force to be reckoned with.
Key Players: Jess Jonassen, Grace Harris, Courtney Sippel
Brisbane Heat Predicted Playing XI:
Grace Harris, Georgia Voll, Georgia Redmayne, Mignon Du Preez, Jess Jonassen, Charli Knott, Sarah Glenn, Nicola Hancock, Courtney Sippel, Bess Heath, Mikayla Hinkley
Melbourne Stars: Seeking Momentum
The Melbourne Stars had a promising start to their campaign with a victory in their opening match. However, they faced setbacks with consecutive losses to Adelaide Strikers.
Now, they are looking to regain momentum with an important win against the formidable Brisbane Heat.
In their recent match, the Stars posted a below-par total of 133/8 in 20 overs. Maia Boucher was the top-scorer with 48 runs, and players like Alice Capsey, Rhys McKenna, and Nicole Faltum made vital contributions.
Notably, Meg Lanning's fifty in the first match remains their only score exceeding 50 runs. The Stars are counting on players like Sophia Dunkley, Alice Capsey, and Annabel Sutherland to step up and make substantial contributions with the bat.
On the bowling front, the Stars conceded 134/6 in a final-over thriller. Alice Capsey and Sophia Dunkley stood out with their bowling performances, claiming 2 wickets each.
Sophie Day also delivered an economical spell. Players like Kim Garth and Annabel Sutherland added a wicket each to the tally.
Key Players: Alice Capsey, Annabel Sutherland, Maia Boucher
Melbourne Stars Predicted Playing XI:
Sophia Dunkley, Maia Boucher, Alice Capsey, Rhys McKenna, Nicole Faltum, Meg Lanning, Annabel Sutherland, Sophia Day, Kim Garth, Sasha Maloney, Milly Illingworth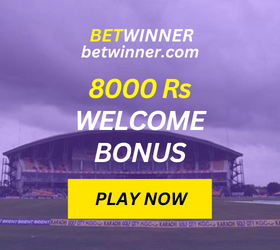 Today, we shed light on the T20 stats and history of two prominent teams: the Brisbane Heat Women and the Melbourne Stars Women, who are set to face each other in a highly anticipated clash.
Brisbane Heat Women T20 Stats and History
The Brisbane Heat Women have been a dominant force in the WBBL, consistently showcasing their prowess. Their journey in the T20 format has been marked by numerous victories and a remarkable win-loss record. Here's a glimpse of their T20 stats and history:
Total Matches Played: 121
Matches Won: 70
Matches Lost: 47
Matches with No Result: 4
Tied Matches: 0
The Brisbane Heat Women's track record is a testament to their remarkable consistency and skill. With 70 victories to their name, they've established themselves as a formidable team in the world of women's T20 cricket.
Melbourne Stars Women T20 Stats and History
The Melbourne Stars Women have carved their own path in the WBBL, exhibiting moments of brilliance. Their journey in the T20 format, though marked by challenges, has seen them compete with determination. Here are their T20 stats and history:
Total Matches Played: 114
Matches Won: 45
Matches Lost: 60
Matches with No Result: 9
Tied Matches: 0
The Melbourne Stars Women have showcased their resolve by securing 45 victories. Despite a higher number of losses, their win count attests to their potential and their ability to rise to the occasion.
Brisbane Heat Women vs. Melbourne Stars Women Head-to-Head Stats
The head-to-head clashes between Brisbane Heat Women and Melbourne Stars Women have produced some riveting encounters, further adding to the excitement of the WBBL. Let's delve into their head-to-head stats:
Total Matches Played: 16
Brisbane Heat Women Won: 8
Melbourne Stars Women Won: 6
Matches with No Result: 0
In their head-to-head battles, Brisbane Heat Women have held the upper hand, securing victory in 8 out of 16 matches. Melbourne Stars Women, on the other hand, have put up a commendable fight with 6 victories, making for a competitive rivalry.
Dark and Cloudy Skies, Intermittent Showers
Brisbane, the host city for this WBBL clash, is expected to be under the spell of dark, cloudy skies on match day.
Meteorologists predict intermittent showers, a factor that can significantly affect the outcome of the game.
In such conditions, the Duckworth-Lewis-Stern (DLS) method, a rain-rule system used to adjust targets in weather-affected matches, may come into play.
It becomes imperative for the teams and their captains to stay prepared for potential disruptions due to the fickle weather.
Venue Details: Brisbane's Unique Pitch
Brisbane, known for its unique cricketing conditions, offers a pacy track with ample bounce and pace for the bowlers.
However, this being the first match of the season, the pitch is expected to retain its traditional characteristics.
Bowlers will likely find conditions favorable for their craft, making the toss decision all the more crucial.
Toss: The Safe Approach
Considering the unpredictability of pitch conditions, especially in the T20 format, it's expected that both team captains will opt to field first upon winning the toss.
This approach has become a safe bet in recent T20 matches when pitch conditions are uncertain. Fielding first allows teams to gauge the pitch and set their strategies accordingly.
BH-W vs. MS-W: A Test of Home Advantage and Recent Form
The clash between Brisbane Heat Women and Melbourne Stars Women promises to be a contest of great significance.
Brisbane Heat has been in stellar form, excelling as an all-round unit in both batting and bowling departments.
They are looking for a strong middle-order performance to further bolster their campaign.
On the other hand, the Melbourne Stars Women's batters have faced a struggle and are desperately seeking to regain their rhythm. However, their bowlers have fared slightly better.
With the added influence of home conditions and recent form, Brisbane Heat seems to have an advantage heading into this match.
But in the ever-unpredictable world of cricket, nothing is certain. As the two teams take to the field, they must adapt to the unique pitch conditions and remain vigilant, especially with the looming threat of rain potentially impacting the game.
Cricket enthusiasts can expect a captivating encounter filled with suspense, as the weather becomes an integral player in the unfolding drama on the field.
Our Winner: Brisbane Heat Women
Whatsapp: 7065437044
Prediction Charges: 1000 Rs/Match
Women Big Bash League T20 Package: 3000 Rs/All Matches
Lifetime Package (Unlimited Match): 3000 Rs/All Matches
No Demo, No Trial
Facebook Page: Cricketwebs
Instagram Account: Cricketwebs
Disclaimer: Our predictions are for entertainment purposes only. Our Website doesn't get involved in or promote betting or gambling. Also, our team strongly discourages behaviors of participating in illegal activities related to cricket. Our experts try to be as correct as possible, but we do not guarantee 100% the right prediction.