In the ongoing Women's Big Bash League (WBBL), the Adelaide Strikers women's team is striving to regain their momentum after a disappointing loss in their previous match. A win in their upcoming game is pivotal as it can drive them closer to the top positions. However, another loss could potentially complicate their journey towards qualifying for the playoffs.
On the flip side, the Brisbane Heat women's team is basking in top form, currently relishing a four-match winning streak. Their undefeated streak in the league positions them as formidable contenders aiming to extend their dominance further. A victory in their upcoming match could significantly bolster their chances to secure a place in the top two positions.
Teams' Outlooks:
Adelaide Strikers:
Adelaide Strikers women faced a setback in their recent match, succumbing to a 7-wicket defeat. Battling first in a rain-affected match, they managed to put up a score of 71 runs within their 8-over quota. Laura Wolvaardt emerged as the top scorer, contributing an unbeaten 35 runs in a challenging situation due to the weather conditions.
Despite their efforts, the Adelaide bowlers could not defend the total under the difficult weather, securing only three wickets during the second innings. The match resulted in their second loss of the season.
Key Players: Laura Wolvaardt, Megan Schutt
Adelaide Strikers Predicted Playing XI: Katie Mack, Laura Wolvaardt, Tahlia McGrath (c), Bridget Patterson (wk), Madeline Penna, Danielle Gibson, Georgia Adams, Amanda-Jade Wellington, Jemma Barsby, Megan Schutt, Anesu Mushangwe
Brisbane Heat:
Brisbane Heat women are enjoying an exceptional run in the league, marking a streak of four consecutive wins. In their previous match, batting first, they posted a commendable 150 runs on the board. Georgia Voll led the charge, scoring an unbeaten 48 runs, complemented by Charli Knott's brisk 31 runs in the latter overs.
The bowlers delivered a stellar performance, defending the total effectively. Charli Knott, Jess Jonassen, and Sarah Glenn shone brightly, each claiming two wickets to dismantle the opposition's batting lineup. The overall display exemplified a well-rounded team effort.
Key Players: Charli Knott, Jess Jonassen, Sarah Glenn
Brisbane Heat Predicted Playing XI: Grace Harris, Ellie Johnston, Georgia Voll, Mignon du Preez, Jess Jonassen (c), Bess Heath (wk), Charli Knott, Mikayla Hinkley, Nicola Hancock, Sarah Glenn, Courtney Sippel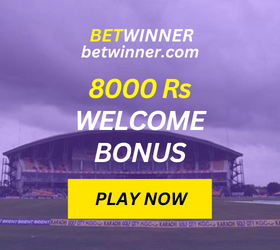 In the landscape of Women's T20 cricket, the Brisbane Heat Women and the Adelaide Strikers Women have carved their distinct paths, each marked by triumphs and challenges. As these teams prepare to lock horns once again, it's an opportune moment to glance through their statistical narratives and head-to-head showdowns.
Brisbane Heat Women:
In the realm of T20 cricket, the Brisbane Heat Women have marked their presence with 121 matches to their name. Their journey boasts 70 wins, painting a successful track record, complemented by 47 losses and a handful of four no-result encounters. Notably, they have yet to witness a tied game in their T20 history.
Adelaide Strikers Women:
Similarly, the Adelaide Strikers Women's journey in the T20 arena is marked by 120 games, showcasing a closely balanced performance. Their record stands at 58 victories, 56 defeats, and six instances where no results were attained. However, akin to their rivals, they have yet to partake in a tied match.
Head-to-Head Encounters:
The encounters between Brisbane Heat Women and Adelaide Strikers Women have been characterized by closely contested battles. Out of 19 matches played, Brisbane Heat Women hold a slight edge with 11 victories, while the Adelaide Strikers Women have clinched triumphs in 8 of those clashes. Notably, there haven't been any instances of matches ending in a draw between these two competitive teams.
Weather Conditions:
The Karen Rolton Oval sets the stage for a batsman-friendly pitch. The consistent bounce at this venue provides batters with an opportunity to play their shots confidently right from the beginning of their innings. However, bowlers must maintain discipline in their line and length to capitalize on any assistance offered by the surface.
The weather forecast indicates a temperature of approximately 20 degrees Celsius without any signs of rainfall that could potentially interrupt the match.
Venue Details:
The Karen Rolton Oval, a well-known cricketing ground in Adelaide, will host this crucial clash between Adelaide Strikers Women and Brisbane Heat Women.
Toss Prediction:
Given the conditions, the team winning the toss might lean towards choosing to bowl first, aiming to exploit the favorable swing conditions that the surface could offer in the initial overs of the match.
ADS-W vs BRH-W: Winning Prediction
Brisbane Heat Women have been displaying an outstanding run in this season, sitting comfortably at the top of the points table. Their impeccable form with both bat and ball makes them formidable opponents. As they remain undefeated so far, the odds seem to be in their favor. Hence, the prediction leans in favor of Brisbane Heat Women clinching a victory against Adelaide Strikers Women in this match.
Our Winner: Adelaide Strikers Women
Whatsapp: 7065437044
Prediction Charges: 1000 Rs/Match
Women Big Bash League T20 Package: 3000 Rs/All Matches
Lifetime Package (Unlimited Match): 3000 Rs/All Matches
No Demo, No Trial
Facebook Page: Cricketwebs
Instagram Account: Cricketwebs
Disclaimer: Our predictions are for entertainment purposes only. Our Website doesn't get involved in or promote betting or gambling. Also, our team strongly discourages behaviors of participating in illegal activities related to cricket. Our experts try to be as correct as possible, but we do not guarantee 100% the right prediction.