The much-anticipated T20I series between Bangladesh Women and Pakistan Women is set to commence at the Zahur Ahmed Chowdhury Stadium in Chattogram on Wednesday. Both teams are eager to set the tone for their upcoming international fixtures.
Bangladesh Women's Outlook
After a commendable third-place finish in the recently concluded Asian Games Women's T20I Competition, Bangladesh Women are determined to kick off their home season on a positive note. Skipper Nigar Sultana's leadership will play a pivotal role in ensuring her team's success in this series opener.
In the T20 format, Bangladesh Women will rely on their batting prowess, featuring key players like captain Nigar Sultana, opening batters Shamima Sultan and Shethi Rani, alongside Sobhana Mostary and Ritu Moni. Notably, Nigar Sultana has emerged as the leading run-scorer for Bangladesh Women in T20 cricket since October 2022. With an impressive total of 339 runs in 15 matches at an average of 24.21, including two half-centuries, she is an essential asset to the team.
Bowling responsibilities for Bangladesh Women will rest upon the shoulders of players like Fahima Khatun, Marufa Akter, Shorna Akter, Sanjida Akter, and Rabeya Khan. Fahima Khatun has particularly excelled in the T20 format, topping the team's bowling charts with 11 wickets at an economy rate of 6.06.
Bangladesh Predicted Playing XI: Nigar Sultana (captain & wk), Shamima Sultan, Shethi Rani, Sobhana Mostary, Ritu Moni, Fahima Khatun, Marufa Akter, Shorna Akter, Nahida Akter, Sanjida Akter Meghla, and Rabeya Khan
Pakistan Women's Outlook
Pakistan Women aim to turn their fortunes around after experiencing back-to-back losses in the Asian Games Women's T20I Competition. Captain Nida Dar will be looking to guide her team through the upcoming challenges, hoping for a better performance in this series.
Historically, Pakistan Women have dominated the T20I format, boasting 15 victories compared to Bangladesh's two. However, each match presents a fresh opportunity, and Bangladesh will be eager to prove themselves.
In the batting department, Pakistan will rely on key players such as captain Nida Dar, opener Sidra Ameen, Bismah Maroof, Muneeba Ali, Iram Javed, and Aliya Riaz to accumulate the bulk of the runs. Nida Dar, who has been the leading run-scorer for Pakistan Women in T20 cricket since October 2022, brings her experience to the forefront. In 14 matches, she has notched 260 runs at an average of 20.00, including one half-century.
The bowling lineup for Pakistan Women will feature players like Nashra Sandhu, Nida Dar, Sadia Iqbal, Umme Hani, and Diana Baig. Nashra Sandhu is a formidable force with 18 wickets to her name in T20 cricket, maintaining an impressive economy rate of 5.56.
Pakistan Predicted Playing XI: Nida Dar (captain), Sidra Ameen, Bismah Maroof, Muneeba Ali (wk), Iram Javed, Sadaf Shamas, Aliya Riaz, Nashra Sandu, Sadia Iqbal, Umme Hani, and Diana Baig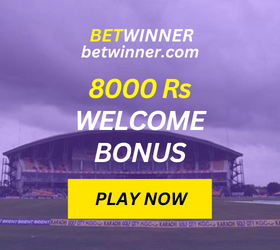 Weather Forecast
The weather forecast for Wednesday's match suggests thundery showers accompanied by light winds. These conditions could add an intriguing element to the game, making it even more unpredictable.
Venue Details
The Zahur Ahmed Chowdhury Stadium, situated in Chattogram, is the chosen battleground for the 1st T20I match in the series between Bangladesh Women and Pakistan Women. It's worth noting that Bangladesh Women recently secured a victory over Pakistan Women in the Asian Games Women's T20 Competition.
Toss: To Bat
As both teams prepare to clash in this highly anticipated T20I series opener, winning the toss will likely hold additional significance. The team that emerges victorious in the toss may opt to bat first and aim to set a formidable target. The average first innings score at the Zahur Ahmed Chowdhury Stadium is 150 runs, providing a competitive benchmark for the teams.
BANW vs. PAKW – Winning Prediction
Judging by their recent form, the host team, Bangladesh Women, appears to have the upper hand in this encounter against Pakistan Women. Key players like Nigar Sultana, Marufa Akter, Rabeya Khan, and Sobhana Mostary have been in excellent form, adding to the team's confidence and expectations. They'll be striving for a balanced performance with both bat and ball to secure a victory in this exciting T20I match.
Today's Match Prediction: Bangladesh Women
It's important to note that while these predictions are made for entertainment purposes, they do not promote or encourage betting or gambling activities. The outcome of any cricket match is subject to various unpredictable factors, ensuring an element of excitement and suspense for fans worldwide.
The clash between these two competitive teams promises an exciting start to the T20I series. With strong batting lineups and skilled bowlers on both sides, it's a contest that cricket enthusiasts won't want to miss.