The ICC Men's ODI World Cup has brought cricketing nations together for an epic battle to claim the coveted title of world champions. As the tournament reaches its midway point, teams are taking stock of their performances and strategizing their path to the semi-finals.
Bangladesh's Uphill Challenge
Bangladesh's World Cup journey has been a rollercoaster ride, with a solitary victory out of the five games played so far. With the tournament being held in the sub-continent, there were high expectations for the Bangla Tigers to deliver a strong performance. However, they find themselves facing a steep climb to revive their campaign.
Surprising Netherlands
In contrast, the Netherlands, despite having a limited exposure to top-level international cricket, have turned heads with their commendable performances in the World Cup. The underdogs have exceeded expectations and gained respect for their spirited displays.
Bangladesh Preview:
After a promising start with a victory, Bangladesh hoped to build on their success. However, four consecutive losses have cast doubts on their chances of making it to the top four. In their recent clash against the in-form South Africans, Bangladesh faced a formidable challenge.
Bowling first after losing the toss, Bangladeshi bowlers found themselves on the receiving end of a batting onslaught, with the South African batsmen amassing a colossal 382 runs in their 50 overs, losing just 5 wickets. The Bangladesh bowlers were left searching for answers as they struggled to contain the formidable opposition.
Chasing a monumental target of 383 runs would have required a near-miraculous effort, but Bangladesh fell short, getting bowled out for 233 in 46.1 overs. Nevertheless, Mahmudullah provided a moment of brilliance with his remarkable century, scoring 111 off 111 balls.
Key Players: Shakib Al Hasan, Mahmudullah, Litton Das, Mustafizur Rahman
Bangladesh Predicted Playing XI:
Netherlands Preview:
The Netherlands, recognized as underdogs in the World Cup, have defied expectations with their competitive performances, although they were outclassed by the Australians in their previous encounter.
Losing the toss and being asked to field first, the Dutch team faced a daunting task as they conceded a massive 399 runs in 50 overs. The Australian onslaught left the Dutch bowlers struggling to contain the damage, effectively taking them out of the game in the first innings. Logan van Beek continued to impress with his bowling, claiming 4 wickets for 74 runs.
In their pursuit of a formidable target, the Netherlands had to launch an aggressive batting campaign. Unfortunately, they were bundled out for a mere 90 runs, suffering a substantial defeat by a margin of 308 runs. The batting lineup faltered, leaving them hoping for a stronger performance in their upcoming match.
Key Players: Logan van Beek, Roelof van der Merwe, Vikramjit Singh, Max O'Dowd
Netherlands Predicted Playing XI: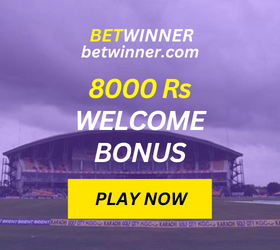 Bangladesh ODI Stats and History: A Journey of Growth
Bangladesh's One Day International (ODI) cricket history has been a journey of growth and development. From humble beginnings to becoming a competitive force in the cricketing world, here are some key statistics that reflect their progress:
Total Matches Played: Bangladesh has participated in 428 ODI matches, showcasing their commitment to the format and their willingness to take on formidable opponents.
Wins: With 155 victories, Bangladesh has demonstrated their ability to triumph over various teams, marking their evolution as a competitive ODI side.
Losses: While they have faced defeat in 263 matches, these setbacks have been a part of their learning curve, driving them to improve and compete at a higher level.
No Results: In 10 matches, external factors or interruptions have led to no results, highlighting the unpredictability that can affect any cricket match.
Ties: Bangladesh has yet to experience a tied ODI match, but their journey in the format continues to be filled with challenges and opportunities.
Netherlands ODI Stats and History: A Tale of Tenacity
The Netherlands' ODI history is a testament to their tenacity and passion for the game. Despite limited exposure to top-level international cricket, they have made significant strides in the ODI format. Here are some key statistics that reflect their journey:
Total Matches Played: The Netherlands has participated in 119 ODI matches, a testament to their dedication to competing on the international stage.
Wins: With 41 victories, the Dutch team has shown their ability to compete and secure wins against various opponents, demonstrating their potential.
Losses: Facing defeat in 73 matches, the Dutch have encountered challenges but have used these experiences to grow and improve.
No Results: In 4 matches, unforeseen circumstances or external factors have led to no results, emphasizing the unpredictable nature of cricket.
Ties: The Netherlands has experienced one tied ODI match, showcasing their ability to compete at a competitive level.
Bangladesh vs Netherlands Head-to-Head Stats: Balanced Encounters
The head-to-head encounters between Bangladesh and the Netherlands in ODI cricket have been balanced affairs, with each team showcasing their strengths and abilities. Here's a look at their statistics in these encounters:
Total Matches Played: The two teams have faced each other in just 2 ODI matches, making these encounters relatively rare but intriguing.
Bangladesh's Success: Bangladesh has emerged victorious in one of these matches, showcasing their ability to secure a win when they have faced the Dutch team.
Netherlands' Triumph: The Netherlands has also secured a victory in one of these encounters, emphasizing their competitive spirit and their ability to challenge their opponents.
No Results: There have been no matches between these two teams that ended with no results, underscoring the competitive nature of their encounters.
Weather Insights: Humidity and Clear Skies
The weather forecast for match day indicates high humidity levels, with no chance of rain in sight. This is promising news for both teams and spectators, as uninterrupted gameplay can be expected.
Maximum Temperature: The maximum temperature is expected to reach around 33°C, which can create a warm and challenging atmosphere for the players.
Minimum Temperature: As the sun sets, the minimum temperature is anticipated to drop to approximately 23°C, providing some relief from the daytime heat.
Venue Highlights: Eden Gardens, Kolkata
Eden Gardens, one of the most iconic cricket stadiums in the world, will be the host for this highly anticipated clash. With a capacity of 63,000 enthusiastic fans, the atmosphere promises to be electric.
Pitch Characteristics: The Eden Gardens pitch is renowned for its excellent batting conditions. Throughout the match, the pitch remains consistent, offering an even contest between bat and ball, making it a true cricketing spectacle.
Toss Strategy: A Key Decision
Given the pitch's reputation for being one of the better batting surfaces in the country, it also presents spinners with opportunities as the match progresses. Additionally, with a reduced chance of dew later in the evening, winning the toss becomes even more crucial.
The team that wins the toss is likely to opt for bowling first, allowing them to capitalize on favorable bowling conditions and later exploit any assistance for spinners.
NED vs BAN: Predicting the Winner
As the Netherlands faces Bangladesh in this exciting contest, both teams are eager to secure a victory that can boost their World Cup campaign. Bangladesh, despite not fully capitalizing on their strengths in the tournament, enters this match with a sense of confidence, buoyed by their familiarity with the playing conditions.
On the other hand, the Netherlands must harness their resources effectively and avoid falling into Bangladesh's trap. It's a challenging battle where every decision counts.
In our prediction, we anticipate Bangladesh emerging victorious over the Netherlands in this clash. The game promises to deliver an intriguing display of cricket skills and strategy, keeping fans at the edge of their seats. As the teams vie for supremacy, cricket enthusiasts can expect an enthralling showdown at the hallowed Eden Gardens in Kolkata.
Today's Match Prediction: Bangladesh
Whatsapp: 7065437044
Prediction Charges: 1000 Rs/Match
Lifetime Package (Unlimited Match): 3000 Rs/All Matches
No Demo, No Trial, No After Match
Facebook Page: Cricketwebs
Instagram Account: Cricketwebs
Disclaimer: Predictions are for entertainment purposes only. We don't get involved in or promote betting or gambling. Also, We strongly discourage behaviors of participating in illegal activities related to cricket. Our experts try to be as correct as possible, but we do not guarantee 100% correctness.