Malaysia is gearing up for an exciting clash as they take on Bangladesh in the 4th Quarter-Final of the Asian Games Men's T20I. For Malaysia, the prospect of defeating an ICC full-member team like Bangladesh is undoubtedly exhilarating.
Bangladesh, however, is without some of their key T20 players, which might put them at a disadvantage. While they have promising names in the batting department, such as Mosaddek Hossain and Yasir Ali, their bowling attack lacks experience.
On the flip side, Malaysia boasts an in-form squad, with many of their middle-order players consistently delivering outstanding performances. Their bowlers have also exceeded expectations, making a significant impact in both matches.
In the Bangladesh camp, Rishad Hossain is the only bowler with T20I experience, having picked up 1 for 18 on his debut against Ireland earlier this year. Apart from a couple of bowlers who've played one or two ODIs, the bowling department lacks international exposure.
Teams Preview
Bangladesh Preview:
Bangladesh has opted for a second-string side for the Asian Games Men's T20I, featuring a couple of experienced players. Although their spinners have not yet made their international debuts, they have likely faced quality batters in domestic cricket and could pose a significant challenge to Malaysia's in-form batting lineup.
Batting all-rounder Mosaddek Hossain will be a pivotal player in this setup, capable of finishing games in the middle order. Yasir Ali is another key player in Bangladesh's middle-order. Mahmudul Hasan Joy, a 22-year-old right-handed batter, will make his T20I debut alongside others. With three wicket-keeper batsmen in the squad, Zakir Hasan is expected to feature in the playing XI due to his experience in other formats.
Despite their inexperience, Bangladesh has several promising players, and they could put up a strong fight against Malaysia. Keep an eye on Mrittunjoy Chowdhury and Rishad Hossain in the bowling department.
Bangladesh Predicted Playing XI: Mahmudul Hasan Joy, Saif Hassan, Mosaddek Hossain, Yasir Ali, Zakir Hasan, Parvez Hossain Emon, Ripon Mondol, Rishad Hasan, Mrittunjoy Chowdhury, Tanvir Islam, Sumon Khan
Malaysia Preview:
Malaysia enters this match with confidence after back-to-back victories in the Group Stage. Not only have they impressed with the bat by scoring 268 runs in their last match while batting first, but their bowlers have also been consistently effective.
In their opening game, Malaysia bowled out Singapore for just 87 runs while defending 160, and in the last match, they restricted Thailand to 74 for 9, securing a massive 194-run win. Bowlers like Pavandeep Singh, Vijay Unni, and all-rounder Virandeep Singh have all been reliable performers. These three are the ones to watch in this contest.
Bangladesh's batting lineup has talent and potential, having faced quality bowlers in domestic cricket. Malaysia's bowlers will face a challenge to break through. Additionally, Malaysia's centurion from the last game, Syed Aziz, who has been among the top run-scorers, will be tested by Bangladesh's spin bowling.
Much depends on key batters like Mohammad Amir and Virandeep Singh in Malaysia's middle order. If they don't perform, Malaysia could find themselves in trouble. These three batters hold the key in this side.
Malaysia Predicted Playing XI: Syed Aziz Mubarak, Zubaidi Zulkifle, Muhammad Amir Azim, Ahmad Faiz (c), Virandeep Singh, Vijay Unni, Sharvin Muniandy, Ainool Hafizs (wk), Anwar Rahman, Syazrul Idrus, Pavandeep Singh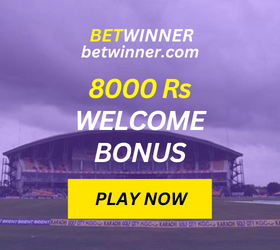 Weather Conditions
The pitch at Hangzhou offers something for everyone, with pacers enjoying the new ball, and settled batters being able to clear boundaries with ease. The weather is expected to be partly cloudy with a high of 29 degrees Celsius.
Venue Details
The Pingfeng Campus Cricket Field in Hangzhou will host this 4th Quarter-Final of the Asian Games Men's T20I. It is a small ground where a skilled batter can easily clear the ropes and score plenty of runs. Both teams possess attacking batters, and on their best days, they can score 180+ runs or even surpass the 200-run mark.
Bangladesh T20 Stats and History
Total Match Played = 152
Won = 56
Loss = 93
No Result = 3
Tie = 0
Malaysia T20 Stats and History
Total Match Played = 66
Won = 40
Loss = 23
No Result = 2
Tie = 1
Bangladesh vs Malaysia head-to-head stats
Total Match Played = 0
Bangladesh won = 0
Malaysia won = 0
No Result = 0
Toss: To Bat
Considering that Malaysia has won their last two games while batting first, they may want to continue with this strategy to maintain momentum. Bangladesh's inexperienced bowling attack may struggle to chase a 160+ score.
BAN vs MLY Winning Prediction
While Bangladesh may be considered an inexperienced side, they have promising players with significant potential. They could pose a tough challenge to Malaysia. Bangladesh's strong performances in the domestic circuit, coupled with Malaysia's reliance on a select few batters, give Bangladesh a slight edge in our match prediction.
Today's Match Prediction: Bangladesh
Whatsapp: 7065437044
Prediction Charges: 1000 Rs/Match
Lifetime Package (Unlimited Match): 3000 Rs/All Matches
No Demo, No Trial, No After Match
Facebook Page: Cricketwebs
Instagram Account: Cricketwebs
Disclaimer: Predictions are for entertainment purposes only. We don't get involved in or promote betting or gambling. Also, We strongly discourage behaviors of participating in illegal activities related to cricket. Our experts try to be as correct as possible, but we do not guarantee 100% correctness.