In the 18th match of the ICC Cricket World Cup 2023, Australia and Pakistan will lock horns in a game that carries immense significance for both teams. With their sights set on improving their position in the points table, both sides are raring to go.
High Stakes Encounter: This encounter holds immense importance as both teams seek redemption and an opportunity to strengthen their campaign. In their previous outing, Australia secured their first win of the tournament by defeating Sri Lanka. However, their journey started with two losses, raising questions about their form. On the other hand, Pakistan is reeling from a significant loss to arch-rivals India. A strong comeback is imperative for the side.
Australia's Dominance: Australia boasts a dominant record against Pakistan, having secured victory over them in three out of the last ten years. Pakistan, often regarded as a formidable team, will need to summon all their strength to outclass the mighty Aussies. Australia's recent form, however, has thrown up some challenges. To tackle these, both teams will be required to put on a performance for the ages.
Close Contest Expected: With high stakes and reputations on the line, a closely contested match is on the cards. The encounter is poised to showcase the spirit of cricket as two determined teams vie for supremacy.
Australia's Quest for Consistency:
Australia, led by Pat Cummins, has encountered an unusual beginning in the tournament. Although they stumbled in their initial games, they regained their footing in the previous clash with a five-wicket triumph over Sri Lanka. The five-time World Champions are eager to harness the momentum from their recent victory. Their batters have faced struggles, with the likes of David Warner and Mitchell Marsh searching for consistency.
Key Australian Batsmen: In this game, Australia anticipates a promising start from the opening duo of David Warner and Mitchell Marsh. The middle order, fortified with the trio of Steven Smith, Marnus Labuschagne, and Josh Inglis, carries the burden of scoring against Pakistan's spinners. Glenn Maxwell, Marcus Stoinis, and Pat Cummins are poised to bolster the batting lineup.
Reliable Bowling Line-Up: The Australian bowling unit has delivered consistently thus far. Early wickets are essential, and the team will look to Mitchell Starc and Josh Hazlewood for the initial breakthroughs. The middle overs will be crucial, with Adam Zampa and Pat Cummins sharing the responsibility. Marcus Stoinis and Glenn Maxwell add experience to the bowling attack, with their roles pivotal to the outcome.
Australia Predicted Playing XI:
Pat Cummins (c), Mitchell Marsh, David Warner, Steven Smith, Marnus Labuschagne, Josh Inglis (wk), Glenn Maxwell, Marcus Stoinis, Mitchell Starc, Adam Zampa, Josh Hazlewood
Pakistan's Road to Redemption:
Pakistan faced a harsh defeat against India in their previous fixture, surrendering by seven wickets. Captain Babar Azam is eager to see his team bounce back, recover their form, and regain their lost confidence. Pakistan has had a bleak track record against Australia in World Cup encounters, but they are determined to turn the tide in this game.
Crucial Opening Partnership: Pakistan's success may hinge on the openers Abdullah Shafique and Imam-ul-Haq, who displayed promise in the previous game. Skipper Babar Azam and Mohammad Rizwan, key figures in the batting order, must perform admirably. The lower middle order comprising Saud Shakeel, Iftikhar Ahmed, Shadab Khan, and Mohammad Nawaz also need to contribute, especially after their underwhelming performance against India.
Bowling Resurgence: Pakistan's bowling unit has struggled in two out of their three matches. The side relies on Shaheen Afridi and Hasan Ali to shine in this game. The spinners, Shadab Khan and Mohammad Nawaz, are expected to exploit the conditions to create pressure on the Australian batters. The pace duo of Haris Rauf and Iftikhar Ahmed completes Pakistan's formidable attack.
Pakistan Predicted Playing XI:
Babar Azam (c), Abdullah Shafique, Imam-ul-Haq, Mohammad Rizwan (wk), Saud Shakeel, Iftikhar Ahmed, Shadab Khan, Mohammad Nawaz, Hasan Ali, Shaheen Afridi, Haris Rauf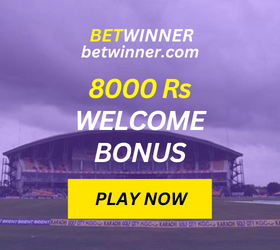 Australia vs. Pakistan: A Rivalry Defined by Passion and Excellence
Cricket has been graced by countless iconic rivalries over the years, but few have been as fiercely contested and enduring as the encounters between Australia and Pakistan. These two cricketing giants have locked horns in numerous One Day Internationals (ODIs) over the decades, leaving an indelible mark on the sport. Let's delve into the head-to-head statistics that reflect the intensity of this enduring rivalry.
Australia's ODI Legacy:
Australia, the land down under, boasts a rich cricketing heritage, and their ODI statistics and history are nothing short of impressive:
Total Matches Played: 990
Matches Won: 598
Matches Lost: 349
Matches with No Result: 34
Matches Tied: 9
With nearly 1,000 ODIs under their belt, Australia has established themselves as one of the most formidable sides in the limited-overs format. Their exceptional win-loss ratio and a knack for delivering match-winning performances have earned them an enviable reputation in the cricketing world.
Pakistan's ODI Prowess:
On the other side of the contest, we find Pakistan, a cricketing nation that has consistently produced extraordinary talents:
Total Matches Played: 964
Matches Won: 510
Matches Lost: 425
Matches with No Result: 21
Matches Tied: 8
Pakistan's journey in ODI cricket is a testament to their remarkable skills and resilience. Their commitment to the game has seen them achieve milestones and carve a unique identity in the cricketing world.
Australia vs. Pakistan Head-to-Head Battles:
When Australia and Pakistan meet on the field, cricket fans are treated to clashes that exude passion and excellence. Their head-to-head statistics, totaling 107 matches, encapsulate the intensity of this rivalry:
Matches Played: 107
Matches Won by Australia: 69
Matches Won by Pakistan: 34
Matches with No Result: 3
Matches Tied: 1
Australia's dominance in this rivalry is evident, having secured victory in 69 of the 107 matches. Pakistan, however, is not one to be underestimated, with 34 wins to their name. The rivalry has even witnessed a tie, a testament to the closely contested battles that have unfolded over the years.
Picture-Perfect Weather in Bengaluru:
Cricket fans attending the match can breathe a sigh of relief, as the weather forecast promises a picturesque day in Bengaluru. Clear skies and warm, comfortable temperatures await spectators, setting the stage for an ideal evening of cricket. The absence of rain clouds ensures that weather-related disruptions are unlikely.
Pitch Preview: A Batting Paradise:
M. Chinnaswamy Stadium in Bengaluru is renowned for its batting-friendly pitch. A perfect storm of a placid surface, a lightning-fast outfield, and short boundaries makes this stadium one of the best batting surfaces in the world. Cricket aficionados have witnessed numerous high-scoring encounters at this venue, and batsmen revel in the opportunity to showcase their skills. The pitch traditionally offers little support to bowlers, which often results in formidable run totals.
First Innings Advantage: The history of matches at M. Chinnaswamy Stadium reveals a significant advantage for the side batting first. Captains who have won the toss tend to opt for setting a target on the board and defending it, based on previous successful encounters. In the upcoming game, the team that secures the toss is likely to elect to bat first and capitalize on the favorable batting conditions.
AUS vs PAK 18th ODI Score Prediction:
If Australia Bat First: 325+ Runs
If Pakistan Bat First: 275+ Runs
AUS vs. PAK: Winning Prediction:
The Pakistan team may be battling a dip in confidence following their substantial loss in the previous game. Compounded by inconsistent performances from the lower middle order and their bowling attack, they face a tough challenge. To secure victory, Pakistan's bowlers must deliver a remarkable performance in this game.
In contrast, Australia is buoyed by their recent return to form in the last game. Furthermore, they hold an impressive record against Pakistan, making them the favored side for this upcoming contest.
Today's Match Prediction: Australia
Whatsapp: 7065437044
Prediction Charges: 1000 Rs/Match
Lifetime Package (Unlimited Match): 3000 Rs/All Matches
No Demo, No Trial, No After Match
Facebook Page: Cricketwebs
Instagram Account: Cricketwebs
Disclaimer: Predictions are for entertainment purposes only. We don't get involved in or promote betting or gambling. Also, We strongly discourage behaviors of participating in illegal activities related to cricket. Our experts try to be as correct as possible, but we do not guarantee 100% correctness.
As cricket fans eagerly anticipate the thrilling encounter between Australia and Pakistan, the perfect weather conditions and a batsman's paradise at M. Chinnaswamy Stadium are set to provide the backdrop for an exciting match.